'This is really nice': Just 23% of Nevada remains in drought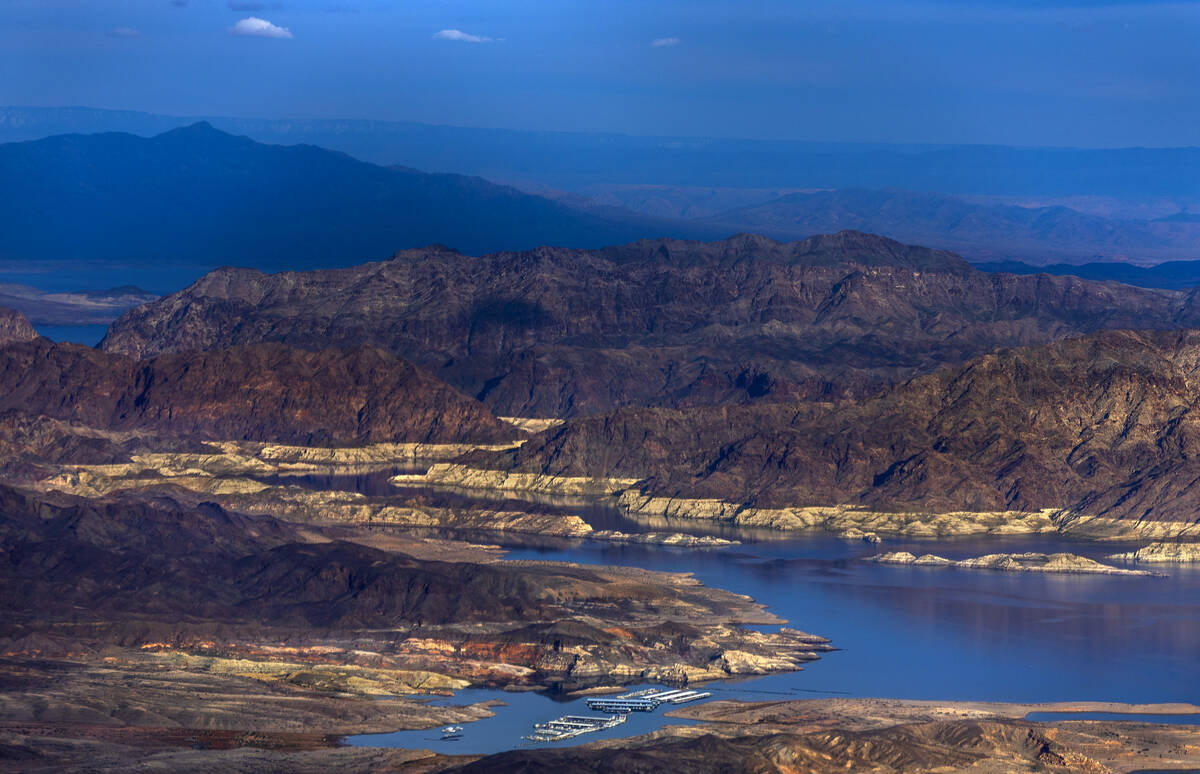 Less than one-quarter of the nation's driest state remains in drought, thanks to a deluge of storms that swept across the Western U.S. this winter.
Just 23 percent of Nevada was experiencing drought conditions as of April 11, according to the U.S. Drought Monitor — an extraordinary turnaround for the state that was completely under drought designations less than three months ago. The area around Las Vegas stands as the only remaining spot of "severe drought."
"We sometimes say that the fastest way to end a drought in Nevada is with a flood," said Steph McAfee, Nevada's state climatologist and a professor at the University of Nevada, Reno.
For more than two years, the entire state of Nevada had been classified as experiencing some level of drought, ranging from "moderate" to "exceptional." That trend finally broke in early February, and conditions have only improved since.
It's not unusual for drought conditions to dissipate relatively quickly in Nevada, even in periods in which those droughts stretch on for years, McAfee said. But this year's change was "especially fast," she added.
"This was a very wet winter," McAfee said. "That does give us a buffer and a little bit of a break next year in terms of water resources."
Some parts of Nevada have seen record levels of precipitation this winter, including the western edge of the state near the Sierra Nevada range, as well as points near Ely and along the Utah border.
Unlike recent years, that snowpack isn't expected to melt off right away, either.
"This is really nice. We've had some nice, uniform cooler-than-normal temperatures across the region, which is going to help the snowpack hang around," Dave Simeral with the Reno-based Western Regional Climate Center said Tuesday during a webinar to discuss the drought conditions.
But that immense amount of snowfall brings with it other concerns, most notably the elevated risk of flooding.
McAfee, the state climatologist, also cautioned that while this year has been far wetter than most, the long-term trend for Nevada and the West has been a move toward a hotter and drier climate.
Back in late 2010, Nevada completely shed all of its drought conditions. But by the winter of 2012, nearly the entire state already had fallen back into drought conditions.
"We are a dry state, and there will always be another drought," McAfee said. "We do get these wet reprieves, but that doesn't mean we shouldn't always be thinking about reasonable and prudent water conservation."
About those credits…
Since the 1980s, Southern Nevada has been banking its unused Colorado River water, storing hundreds of billions of gallons away underground and in Lake Mead. That banked water could become invaluable as Nevada, Arizona and California face the potential for drastic cuts in the coming years if Lake Mead falls any farther.
The Department of Interior recently unveiled a draft set of proposals aimed at cutting water use in the Lower Colorado River Basin in order to protect key water levels at the river's two major reservoirs, Lake Mead and Lake Powell.
Two alternatives laid out by the federal government would significantly reduce Nevada's 300,000 acre-foot share of the river, which could force local water managers to accelerate conservation measures and potentially tap into their piggy banks of water.
So just how much water does Las Vegas have stowed away for a rainy day, or rather, a very nonrainy stretch?
According to Southern Nevada Water Authority Deputy General Manager Colby Pellegrino, Southern Nevada has about 2.24 million acre-feet of water banked in total — or roughly 10 times the amount of water Nevada consumed from the Colorado River in 2022.
"Think of these like a personal savings account or a rainy day fund," Pellegrino added. "These are things that we can't be building permanent development on. So they're intended to be there if we're in a really deep shortage to help bridge a temporary reduction in supply."
About 345,000 acre-feet of that is stored locally in groundwater aquifers; 614,000 acre-feet is stored underground in Arizona through an agreement with the Arizona Water Banking Authority; and another 330,000 acre-feet is stored in California under various agreements.
Through those reserves alone, Nevada can tap upward of 90,000 acre-feet of banked water annually, or nearly one-third of the state's normal 300,000 acre-foot annual share of the Colorado River. With the way Nevada recycles water back to Lake Mead in exchange for return flow credits, that water can be stretched even further.
Southern Nevada also has 950,000 acre-feet of water reserves stored in Lake Mead and other reservoirs in what's called "intentionally created surplus." That is water stored under agreements and programs with the Department of Interior aimed at incentivizing water conservation at Lake Mead in hopes of slowing the reservoir's decline.
All of that water has been saved up over the years by Southern Nevada using less of its annual share of the Colorado and banking that unused water away in those various banks.
"For Southern Nevada, water saved is water stored for our future," Pellegrino said.
Pellegrino stressed that those reserves, though, are not meant to be relied upon regularly to meet the valley's water demands, and that the focus remains on continued conservation efforts.
"If we meet our conservation goal, we never exhaust our banked resources even with increased demand," Pellegrino said.
Contact Colton Lochhead at clochhead@reviewjournal.com. Follow @ColtonLochhead on Twitter.