Lake Mead ranks fifth among national park visits
February 24, 2016 - 4:35 pm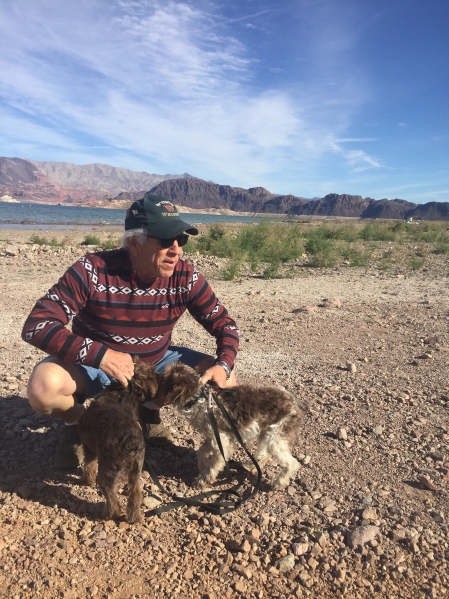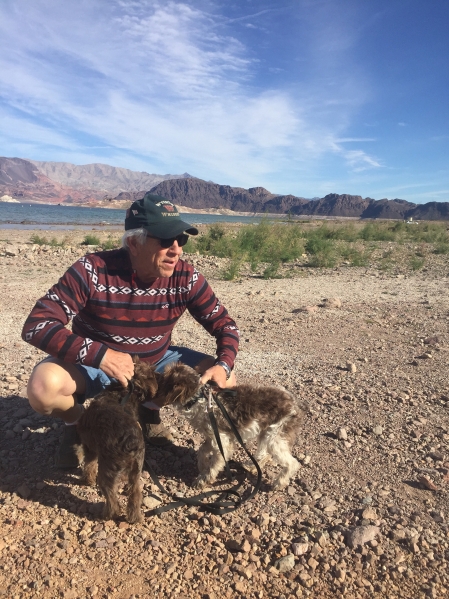 The number of visitors to Lake Mead National Recreation Area rose by five percent last year, making it the fifth-most popular national park in the United States.
According to figures released by the National Park Service on Feb. 17, Lake Mead brought in 7.2 million visitors in 2015, moving the local attraction up one spot from 2014.
"There aren't many places like Lake Mead. I can bring the family and just hang out for a day," Las Vegas resident James Alexandrou said last week during a park visit. "I've been coming here since I was a kid and it's crazy to think I'm bringing my kids here now."
National Park Service spokeswoman Christie Vanover credited the increased number of visits at Lake Mead to record-setting tourism figures in the Las Vegas Valley.
"Anytime there is more visitation in Las Vegas we tend to see more visitation out here in Lake Mead as well," she said.
According to the Las Vegas Convention and Visitors Authority, Las Vegas brought in 42.3 million visitors in 2015, a nearly 3 percent annual increase and the most on record.
Overall, more than 307 million people visited national parks in 2015, a 4.9 percent increase over 2014, when a record 292.8 million recreation visits were tallied.
Topping Lake Mead's visitation numbers were Blue Ridge Parkway in Virginia, 15 million; Golden Gate National Recreation Area in San Francisco, 14.8 million; Great Smoky Mountains National Park in North Carolina and Tennessee, 10.7 million; and the Lincoln Memorial in Washington, D.C., 7.9 million. Nearby Grand Canyon National Park in Arizona ranked 10th with 5.5 million visitors in 2015.
"The popularity of national parks is well known, but last year's numbers really are extraordinary," National Park Service Director Jonathan B. Jarvis said. "As the National Park Service celebrates its 100th year, we're preparing to welcome more visitors than ever, including a new generation of park supporters and advocates who are discovering their own national park adventures."
Part of the nationwide centennial celebration is a program called Find Your Park, designed to create awareness of the Park Service and help people find national parks near them.
According to the Park Service report, 368,000 more people visited Lake Mead in 2015 than in the previous year, with Boulder Beach being the most visited location in the park.
Vanover said visitation begins to heat up in the summer, with an average of 3.5 million visitors between Memorial Day and Labor Day.
Lake Mead National Recreation Area is made up of two districts: Lake Mead, which brought in 5.4 million visitors in 2015, and Lake Mohave, which had around 2 million visitors.
"We are excited to see more and more people discover Lake Mead. It's not just a park with two lakes. There are a lot of trails and hiking experiences, and we're seeing more people find the diversity we have out here in Lake Mead," Vanover said.
Admission to the park is $20 per car, $15 for motorcycles, and $10 for those who walk in or ride their bicycle to the park. The admission is good for one week.
— Contact reporter Juan Diego Pergentili at jpergentili@bouldercityreview.com or at 702-586-9401. Follow him on Twitter @jdpbcreview.