Historic transformation: Artists to depict city scenes on salvaged tiles from water plant
October 24, 2018 - 6:08 pm
Updated October 25, 2018 - 3:54 pm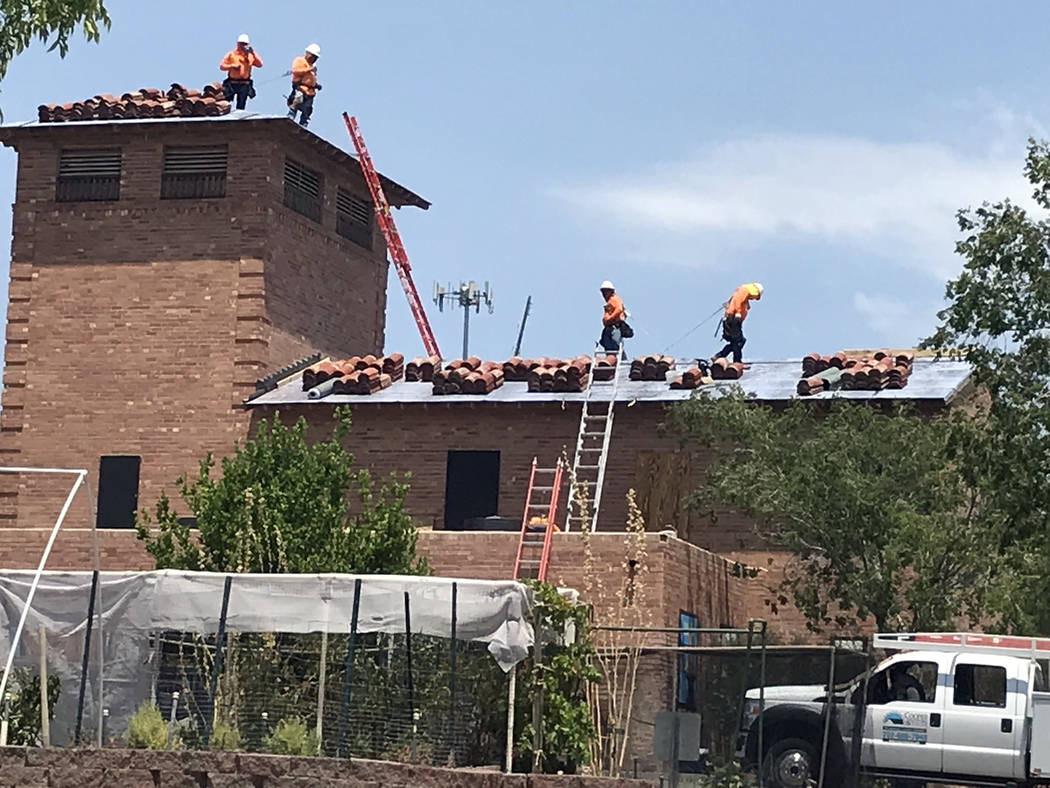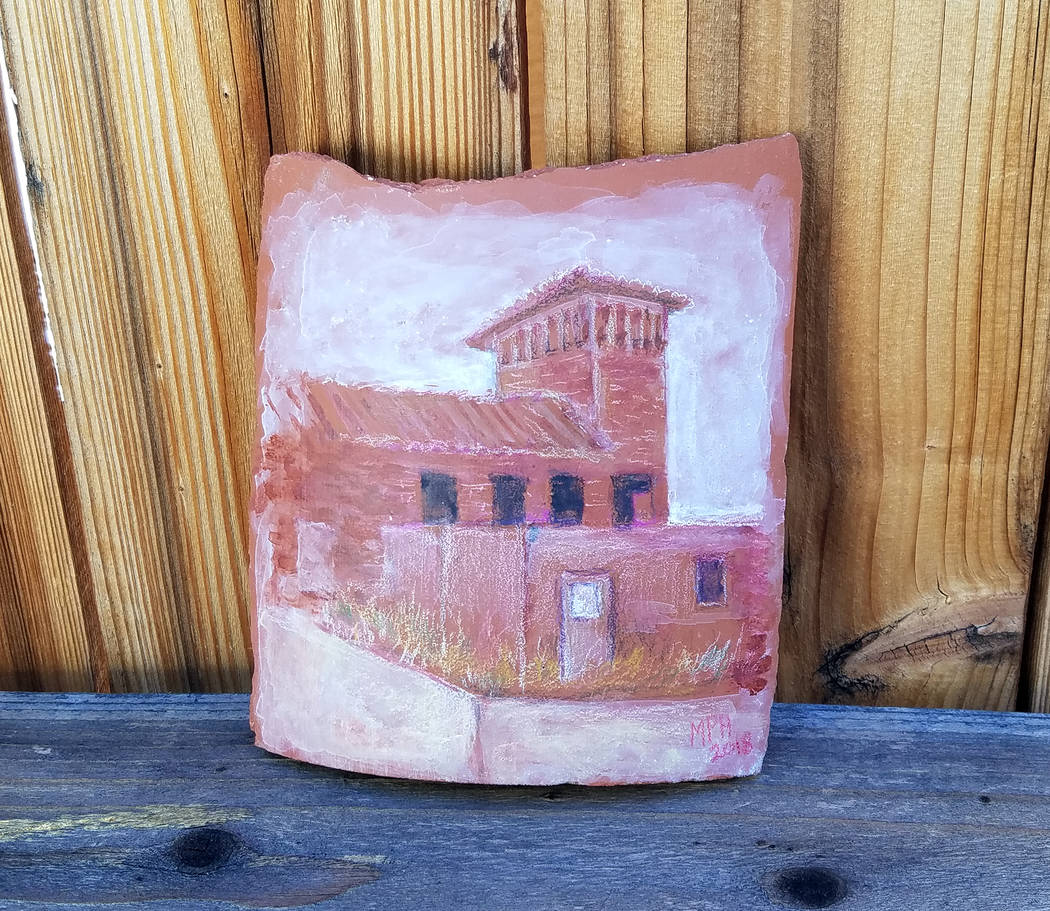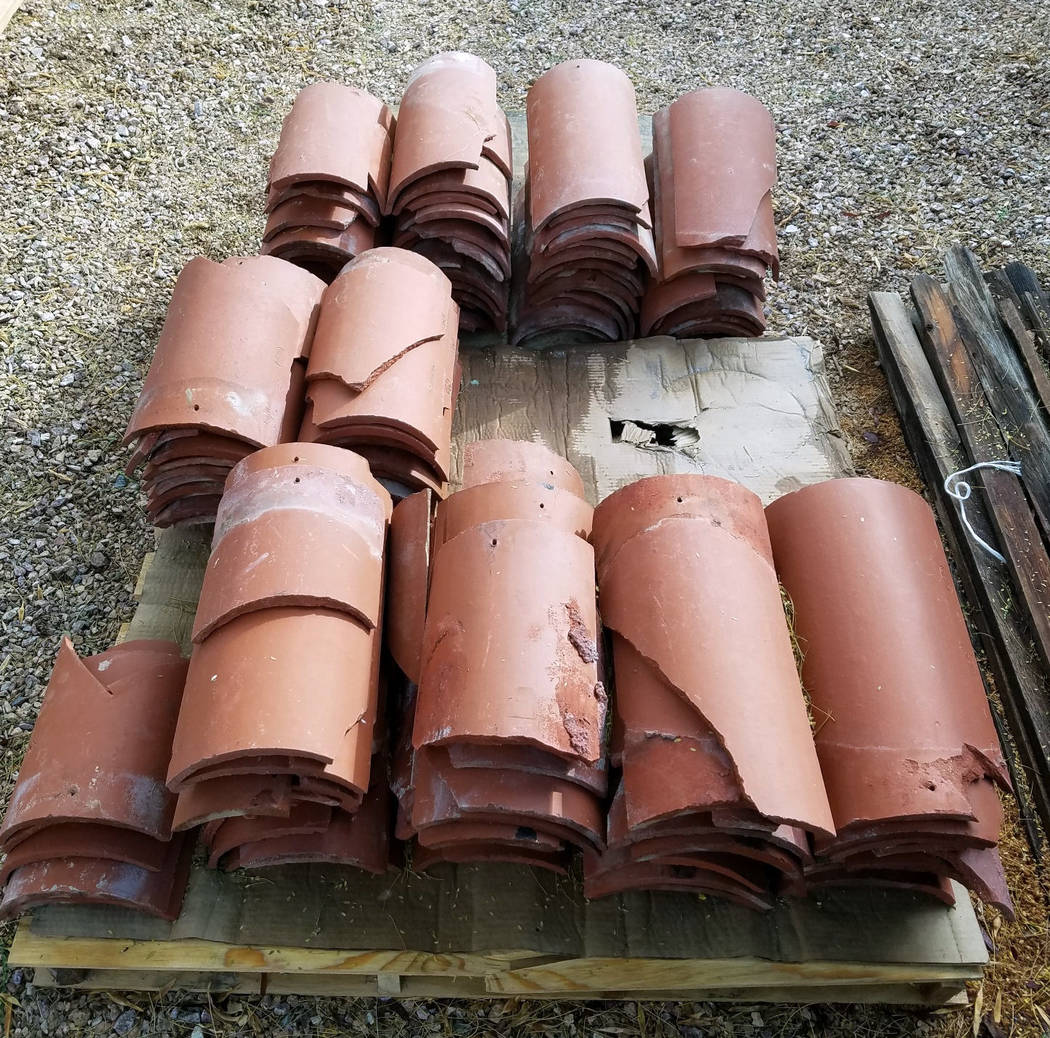 Broken roof tiles from the old water filtration plant are giving the city's historic past an artistic future.
Through a cooperative effort between the Boulder City History & Arts Foundation and Boulder City Art Guild, the tiles were salvaged and are being transformed into canvases to showcase scenes from the city's past and present.
When a new roof was being put on the historic building on Railroad Avenue, Boulder City Art Guild member Tom Marvin arranged for more than 130 salvageable tiles to be saved and brought them home.
Around that time, he and his wife, Regina, president of the art guild, were joined fellow member and local artist Susan Kaumans and Ray Turner, president of the history and arts foundation, who wanted to do something to preserve the tiles.
"We'd rather find a creative use for them rather than see them in the dumpster," Turner said.
They came up with the idea to have artists create pictures on the tiles that depict Boulder City. They can be of anything since the town's inception in the 1930s.
"The object … is to create collectible pieces of history, so buyers and collectors can have an original piece of the water plant to keep or pass down to their families," Kaumans said.
She added they really wanted the project to focus on scenes from the town.
"I think more people would be interested in them than in other desert landscapes," she said.
The best of the finished pieces will be sold at an auction in the spring, with profits split between the two groups.
"It's a community thing, the two groups coming together," Tom Marvin said.
The Boulder City Art Guild began more than 40 years ago and works to promote fine art in Southern Nevada. Its two main events are the spring and winter art festivals.
The Boulder City History & Arts Foundation was established in 2016 to preserve and advance the city's history through arts, education, advocacy and community involvement. Its main annual event is BC's Got Talent.
Regina Marvin said the organizations announced the project at a joint meeting with their members in October.
"They were shown the tiles and given the two-second tour of what we wanted to do," she said.
That night about 20 of the tiles were taken by artists who wanted to paint pictures on them. There are more than 100 tiles available, and artists are being sought to use them.
"There are no other tiles like these in Boulder City," Tom Marvin said.
Anyone who is interested should contact Kaumans at strawgarnetstudio@gmail.com.
Contact reporter Celia Shortt Goodyear at cgoodyear@bouldercityreview.com or at 702-586-9401. Follow her on Twitter @csgoodyear.