December 23, 2021 - 9:58 am
Updated December 29, 2021 - 3:38 pm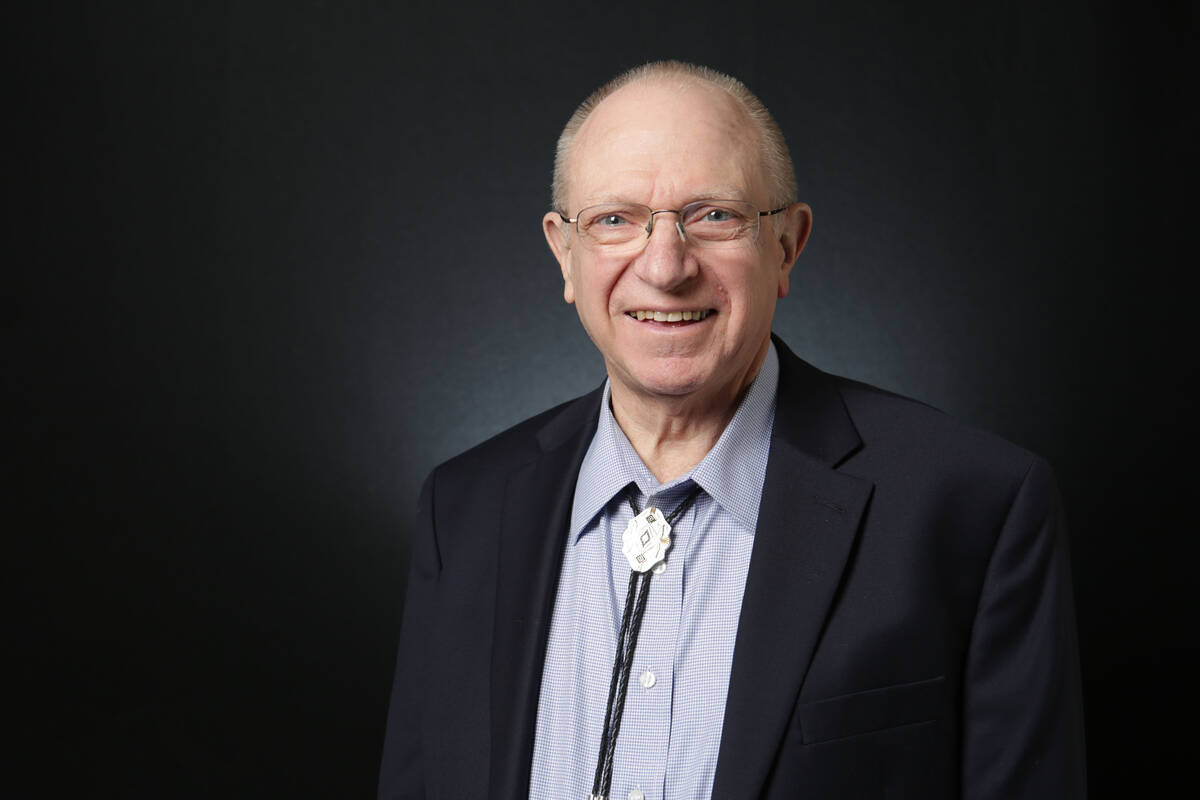 Dr. Joe Hardy announced Dec. 23 that he intends to run for Boulder City mayor in next year's election.
Hardy, R-Boulder City, who is currently serving in the State Senate representing District 12 and as the assistant minority leader, said he believes his experience as a former City Council member and in the Nevada Legislature as both an assemblyman and senator will be an asset for the city and its residents.
Hardy served on the City Council from 1999-2002 and stepped down after being elected to the Nevada Assembly.
"I have the talents and abilities to understand the process," he said of running government entities, "and I love to serve. Boulder City has been a blessed place for me. I would like to serve not only the people of Boulder City but the city of Boulder City."
Hardy said that through his elected positions he has established relationships and contacts with many people "across the state, in Clark County and in the greater Las Vegas area." He said he believes those relationships will serve him well as mayor and open lines of communication that will benefit the community.
Hardy jests that the real reason he is running for mayor is because his wife, Jill, doesn't believe he has enough to do.
"I'm not as busy and she would like me to be," he said.
In addition to serving in the Legislature, Hardy works as associate dean of clinical education for Touro University Nevada in Henderson, helping teach third- and fourth-year medical school students.
He said he has the full support of Shelley Berkeley, former congresswoman and chief executive officer and senior provost of the university, as well as a capable team to assist with matching students for their residencies.
"I will have the time that it takes, with the support that I have, to be able to serve," he said.
The Hardys have eight children, all of whom attended school in Boulder City, as well as several grandchildren.
"I love the educational system we have in Boulder City and the teachers. I have grandkids in the schools now, so I am invested in the community."
Current Mayor Kiernan McManus was first elected to the City Council in 2017. He served two years as a council member before he was elected mayor in 2019.
In addition to the mayor's seat being open for election, the terms of first-term council members James Howard Adams and Claudia Bridges will end. Both are eligible to serve another eight years.
Candidate filing officially begins March 17.
Hali Bernstein Saylor is editor of the Boulder City Review. She can be reached at hsaylor@bouldercityreview.com or at 702-586-9523. Follow @HalisComment on Twitter.