Hardy has new role, same motivation
November 21, 2018 - 4:36 pm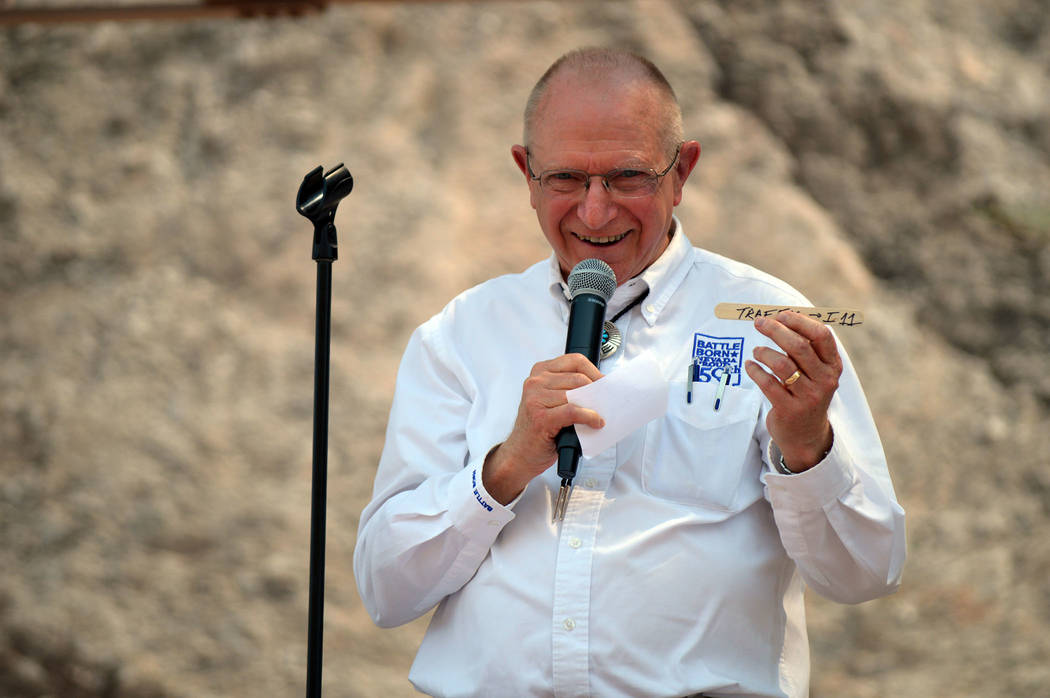 A longtime Nevada State Senator from Boulder City is starting a new leadership role within the state's government.
After being re-elected earlier this month, Republican Sen. Joe Hardy was named the assistant leader for the minority caucus of the senate.
Hardy is a longtime Boulder City resident and has been a state senator representing District 12 since he was elected to the senate in 2010 after serving in the state assembly since 2002. Even though he's had various leadership roles throughout his career, this is the first time he's been named the assistant leader.
"Most of what we do in Nevada has been cooperative," he said. "It's important to have a dialogue between the majority and minority, whichever party is in power."
As assistant leader, Hardy said his job is to objectively assess the minority party and make sure those in the caucus can speak freely and openly. He said he is also tasked with making sure the party is well represented on different committees so they "have a rational, reasonable Republican presence in the legislature, especially the senate."
Additionally, he and the leader will meet with the majority party leadership throughout the legislative session.
For his next term as state senator, Hardy said he plans to continue focusing on Nevada's economy, as he ran under the slogan of "Nevada Back in Business."
"I thoroughly enjoy the public service I do," he said.
He said he will continue to focus on finding the "sweet spot of taxation" to make sure the state can get the funding it needs but that the growth of businesses will not be killed.
"I think right now we've done a pretty good job of that," he said.
Additionally, he said he plans to look at the recent Medicaid expansion and how its funding will be affected.
Hardy has lived in Boulder City since 1982 and practiced medicine in the city for 22 years. Before becoming a state politician, Hardy was a member of Boulder City's City Council, starting in 1999. He was also the city's mayor pro tem before joining the state assembly in 2002.
"Local government is great because you know everyone, and everyone knows you," he said. "People give you great ideas."
Hardy said local government gives him the opportunity to find out how people feel and what their passions are.
"When you run for state government, you have a chance to make the laws local people live with," he said.
As a physician, Hardy has been board-certified by the American Board of Family Medicine for more than 35 years. He is a former board member of the Clark County Health District and Southern Nevada Health District.
Currently, he is an associate professor and associate dean of clinical education at Touro University of Nevada, College of Osteopathic Medicine.
He also is a member of the American Academy of Family Physicians, the Nevada Academy of Family Physicians, the Clark County Medical Society, and the Nevada State Medical Association. He was named Nevada Family Physician of the Year twice, in 1999 and in 2019.
He has been married to his wife, Jill for 46 years. They have eight children and 20 grandchildren.
Contact reporter Celia Shortt Goodyear at cgoodyear@bouldercityreview.com or at 702-586-9401. Follow her on Twitter @csgoodyear.