Hardy emphasizes service, people in first State of City
January 25, 2023 - 3:41 pm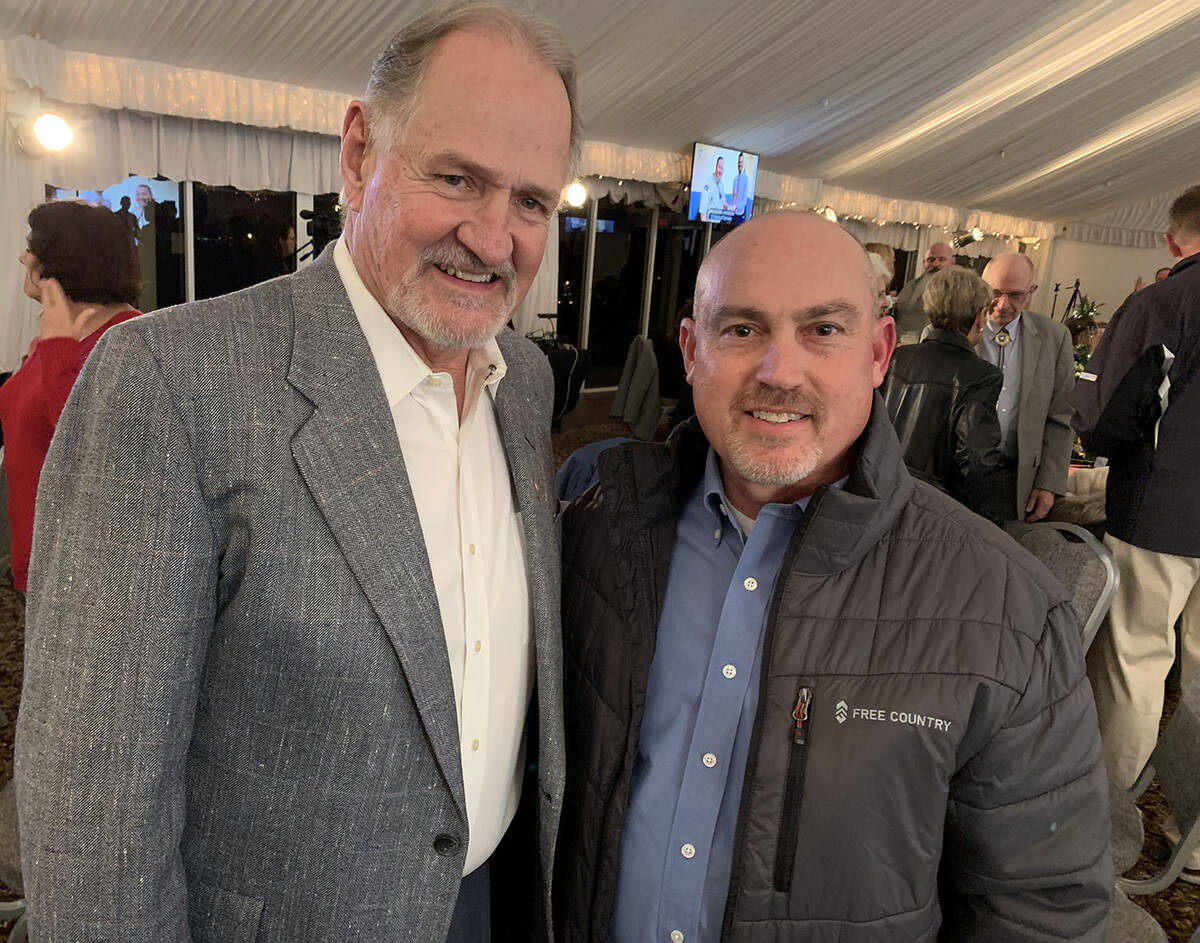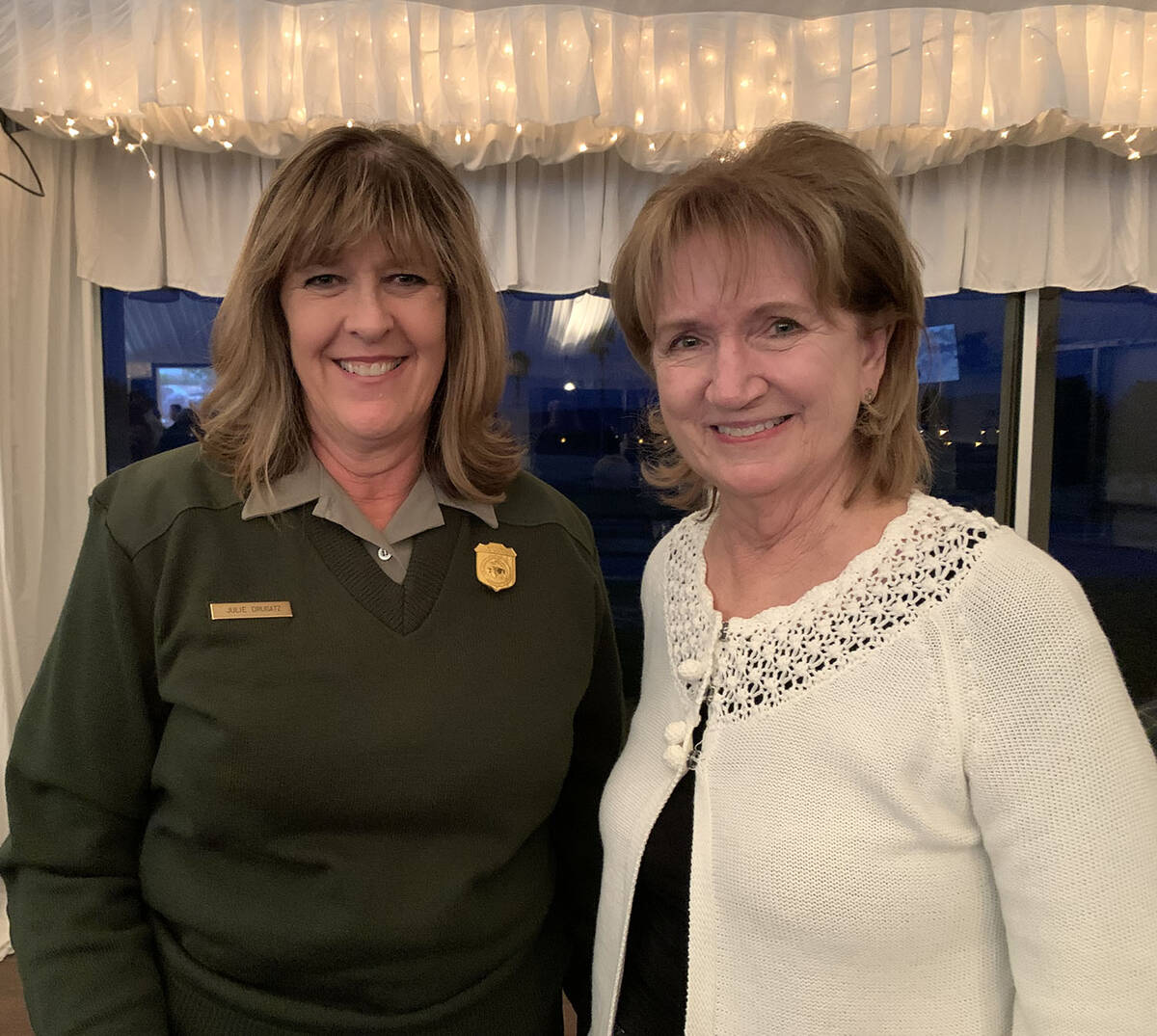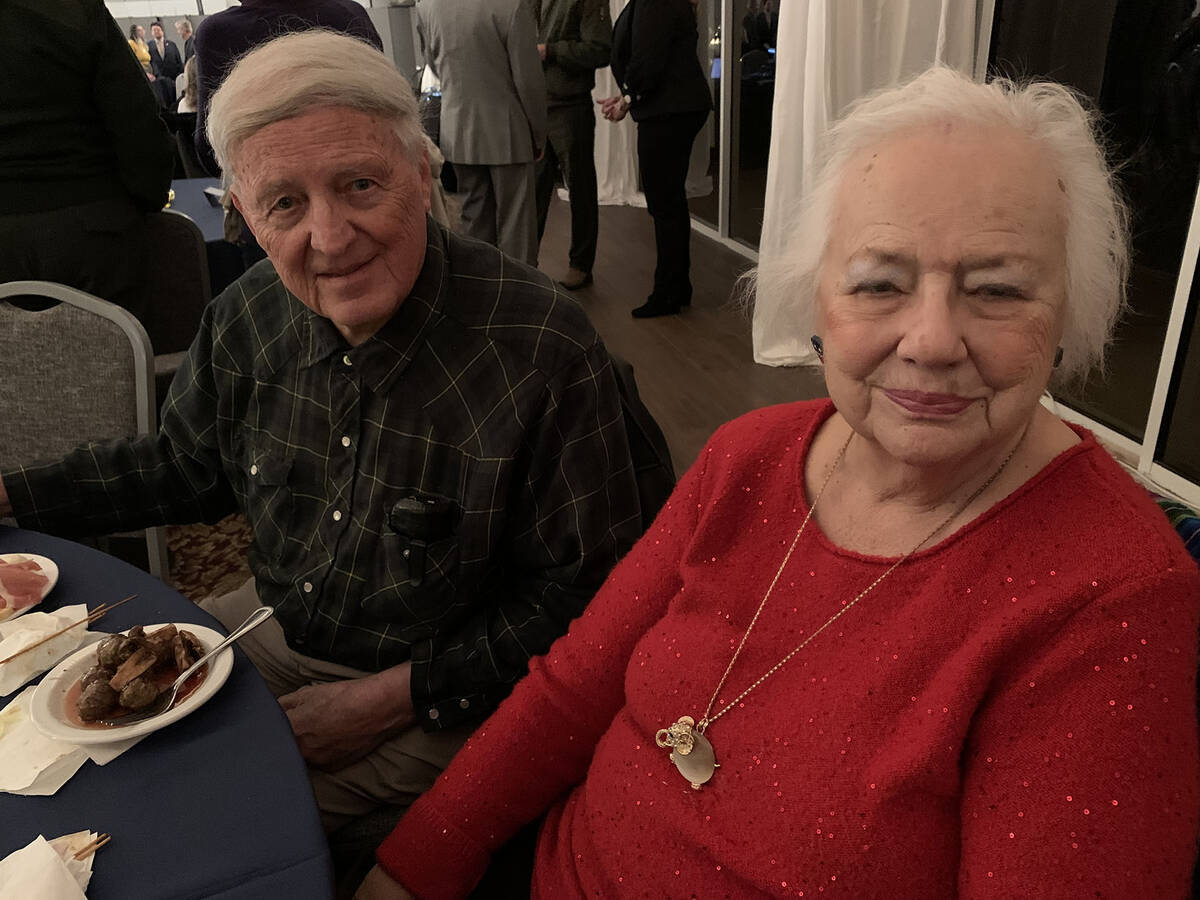 Mayor Joe Hardy's first State of the City address gave him an opportunity to showcase his abilities to unite the community, highlight the accomplishments of others and offer a glimpse into a humorous side of his personality.
"Together We Serve" was the theme of the address held Jan. 19 in the pavilion at Boulder Creek Golf Club. About 170 people attended.
He started his address by giving each member of City Council 30 seconds to share something nice and their goals for the future. Then, he highlighted places in the community where residents could volunteer and serve others.
"One of the things that has impressed me over the years is the concept of service," he said.
Hardy said he chose the theme of his first State of the City because it would allow him to focus on the things that are important in life and that is people.
"People will do well when they serve."
He expressed his appreciation for those who served as mayor and on the council before him, stating, "It would be awkward if I took credit for everything others have done. … They are a great act to follow."
Hardy presented former Mayor Rod Woodbury with the Community Awareness Award for his recent commentary in the Boulder City Review about bollards and warning signs on San Felipe Drive. The award was one of the yellow and black striped warning signs that accent the roadway.
Hardy also shared a story about how serving others can be something as simple as giving the carton of milk that came with his lunch at the Senior Center of Boulder City with someone who would appreciate it.
As he spoke, a slide presentation was shown on video screens throughout the room that highlighted city departments and their accomplishments. Each also featured a photo of the department head so residents of the community will know who they are dealing with, he said.
Hardy said he felt it was important for residents to know the city employees "who serve us," noting that staff and council members are "all on the same team."
He briefly touched on goals for the future, stating he wanted to focus on conservation and sustainability, and would work toward instituting a program to start recycling city wastewater and stop dumping it in the desert.
He concluded his address by challenging those attending to help make the lives around them better. He said to offer a smile, hug or compliment, and say something kind.
"Give someone a reason to feel good about themselves," he said, adding that you never know what's going on in their head.
City Manager Taylour Tedder said it was easy to see Hardy's love of Boulder City and love of service the first time they met. He said the former state assemblyman and senator and recently retired doctor told him not to worry about formal titles and to "just call me Joe."
Kate DeRose, who moved to Boulder City from Massachusetts, said she was more excited and enthusiastic about living in the community after hearing from Hardy.
"I sense a lot of optimism in our community," said Bret Runion after Hardy's speech.
He added that when he is out and about meeting with others, he has noted that people are excited about the community's future and where it's going.
"I think he is a breath of fresh air," said Jennifer Tuggle.
She called Hardy a unifier and stabilizer and believes he will help those in the community work together instead of against each other.
Resident Jim Beneda called Hardy's State of the City "unusual" in that it lacked the statistics and information that are traditionally presented. But, he said it was very well done.
Hali Bernstein Saylor is editor of the Boulder City Review. She can be reached at hsaylor@bouldercityreview.com or at 702-586-9523. Follow @HalisComment on Twitter.