Gaming law pioneer Bob Faiss dies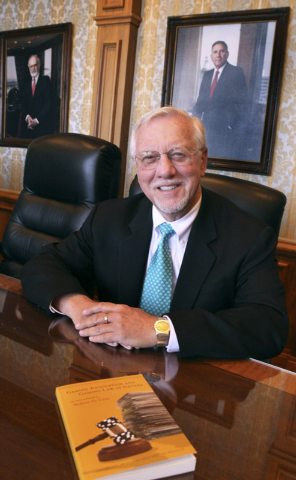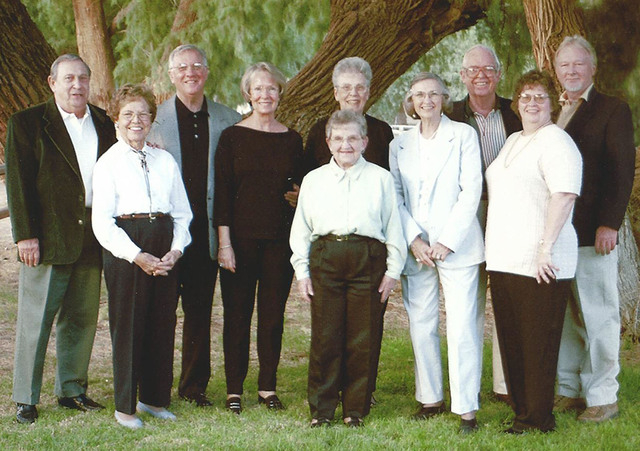 The word "retirement" never entered the vocabulary of gaming attorney Bob Faiss.
A few years back, however, he told his wife, Linda, that maybe he would take two weeks away from the offices of the Lionel Sawyer &Collins just to explore what the concept of being retired was like.
"I said, 'Honey, that's what people call a vacation,' " Linda Faiss said June 5. "To Bob, his idea of a vacation was a long weekend."
Faiss, whose 40-year career could serve as a documentary on the history of Nevada gaming law and the expansion of the casino industry, died June 4 at Boulder City Hospital after a long battle with cancer.
A memorial service will be at 3 p.m. Friday at the Fifth Street School at 401 S. Fourth St., Las Vegas.
Faiss, 79, was a partner in the statewide law offices and served as chairman of the gaming and regulatory law department. Lionel Sawyer &Collins was the only law firm where Faiss ever worked.
Gaming industry leaders, political figures and the legal community praised Faiss for his influence on state, national and international gaming law and regulatory policy. Friends remembered his generosity, kind heart and sense of humor.
Faiss whose client list read like a Nevada historical record, never sought out the limelight or tried to take credit away from business associates or those he represented.
"Bob will be remembered not only for his impact on the gaming industry, but for his indelible and generational contributions statewide," Gov. Brian Sandoval said in a statement June 5. "A legend in Carson City and throughout the state, Bob enjoyed universal respect and admiration. Most of all, Bob was a true gentleman who loved his family and state. Nevada has lost one of its true giants …"
Former Sen. Richard Bryan, who joined Lionel Sawyer &Collins in 2001 after he retired from Congress, attended Las Vegas High School and the University of Nevada, Reno, with Faiss. He recalled June 5 that the somewhat quiet and reserved Faiss was actually a cheerleader in college.
"Bob shaped much of the regulatory structure that is still in place today," Bryan said. "He was so well-regarded and he was an effective advocate but he wasn't the type of lawyer who would bring attention to himself."
Faiss was key to Corporate America's expansion into gaming, the approval of private gaming salons in Strip resorts, business growth by Nevada-based gaming companies across the U.S. and into foreign markets, and the recent efforts to legalize Internet gaming and mobile wagering.
Faiss represented Del Webb Corp., one of Nevada's largest casino operators in the 1970s. In 1985, he helped Hilton Hotels Corp. earn a gaming license in Australia, becoming the first Nevada licensee to operate outside the United States.
Faiss was lead counsel for Summa Corp., the company that operated casinos owned by reclusive billionaire Howard Hughes during the 1980s. He represented such gaming luminaries as Kirk Kerkoriank, the late Burton Cohen and the late Terry Lanni.
In the 1990s, he represented MGM Resorts International as the company transformed from a single casino operator to a global conglomerate.
"Nevada and the global casino resort industry have lost a leading light in the passing of Bob Faiss," MGM Resorts Chairman Jim Murren said in a statement. "Here in Nevada, his contributions to his native state, its economy and its people cannot possibly be overstated."
Faiss was a close confidant and aide to the late Nevada Gov. Grant Sawyer. It was Sawyer who persuaded Faiss, who spent 1968 working as a White House staff assistant to President Lyndon B. Johnson, to attend law school and eventually practice law in Nevada.
In an interview last October with the Review-Journal — his first after an extended absence from the law firm because of his illness — Faiss credited Sawyer with being a "lasting influence" on his life and career. In his eulogy for Sawyer in 1996, Faiss opened with the line, "The best man I ever knew died this week."
Linda Faiss said her husband of 23 years mentored numerous young attorneys who came through the doors of Lionel Sawyer &Collins. Many of those lawyers left the firm and opened lucrative law practices.
"Bob celebrated their successes, just like he celebrated the successes of his clients," Linda Faiss said. "Bob never talked about himself. He always tried to give credit to others. He never needed the glory. He loved his clients and loved the state. He was a remarkable man."
All who recalled Faiss remembered him never uttering a negative word about anyone. Bryan called him "trustworthy and honorable."
"He was a dear, dear friend to the Denton family and was a true treasure for Nevada," said Sara Denton of Boulder City, who had been friends with Faiss for 40 years. "He was such a wonderful guy. He was so willing to help, so knowledgeable about the law. He will be sorely missed."
In a statement, Senate Majority Leader Harry Reid, D-Nev., said Faiss "accomplished much for our community, and his commitment to a better Nevada has always been at the forefront of his endeavors."
Late last month, Bob and Linda Faiss were feted at Boulder City Hospital's Heart of the Community gala for their numerous contributions to the community, especially the hospital.
In April, just before the gala, Faiss told the Boulder City Review "It's one of the finest hospitals I've been in over the past two-year period. We're very proud of it. Not only are we supporters and have been for a long time, but we are also patients."
"He was a lovely, lovely man," said Christine Milburn, president of the hospital's foundation, which presented the gala. "He had a great sense of humor."
She recalled that he didn't like to attend social functions or be in the limelight, but attended the Christmas party she and her husband, John, would hold each year. She said he enjoyed meeting new people who were there.
Despite his many success, Faiss remained humble. When at home in Boulder City, he said he put the image of a "dignified attorney" away to become "Hi Bob," former host of BCTV's once-highest rated television show, "Hi Bob," and a member of the Bowlers From Hell.
Faiss was born in Centralia, Ill., and moved to Nevada in his youth before attending UNR to study journalism. He worked as city editor for the Las Vegas Sun before joining Sawyer's staff in Carson City.
Faiss' oral history book, "Gaming Regulation and Gaming Law in Nevada," was unveiled in 2009 on the 50th anniversary of the Nevada Gaming Commission and the 10th anniversary of the Boyd School of Law at UNLV. Faiss was instrumental in creating a course on gaming law for the school. His book has been translated into Japanese.
Faiss last appeared in front of state gaming regulators in October, representing a client with a Nevada historical perspective. The licensing request was approved to return gaming in the form of 15 slot machines to the historical Mizpah Hotel in Tonopah for the first time since April 2000.
"His legacy will continue to inspire gaming attorneys and those who work in the gaming industry and associations, the law students that he so graciously instructed at the Boyd School, those who read his publications, the citizens of Nevada and all of us at Lionel Sawyer &Collins," the firm said in a statement.
Faiss is survived by his wife, Linda; sons Michael Faiss, Mitch Faiss, Philip Faiss, and Justin Cooper Chamber; daughter Marcy Cooper-Ayers; five grandchildren and four great-grandchildren.
The family suggested donations in Faiss's honor be made to the Boulder City Hospital, the Boyd School of Law or Wilbur and Theresa Faiss Middle School.
Boulder City Review Editor Hali Bernstein Saylor contributed to this article.