Former care worker pleads not guilty to sexual assault charges
August 6, 2014 - 12:34 pm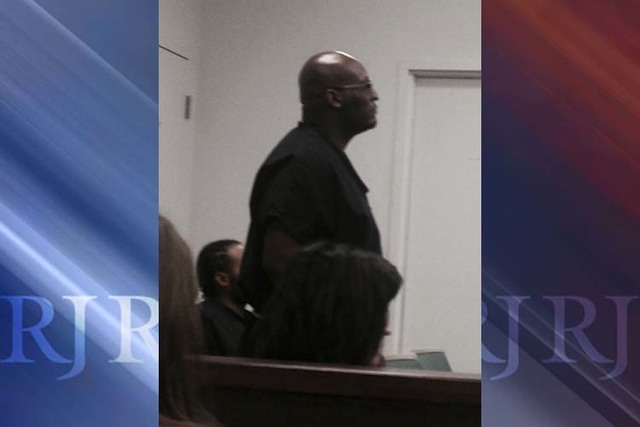 A former foster care worker pleaded not guilty Thursday to sexual assault charges, according to his public defender.
Aldrin West, 42, appeared in Clark County District Court, where his trial date was scheduled for Sept. 22, said Katrina Ross, an attorney with the Clark County public defender's office.
"He's contesting all the allegations," she said Friday.
West, who also uses the name Adrian, faces one count of open or gross lewdness over allegations of masturbating in front of former child specialist Jodi Lynn Fennell while working at St. Jude's Ranch for Children.
He faces a second count of open or gross lewdness because he is alleged to have touched Fennell's breast, according to a criminal complaint.
A third charge of open or gross lewdness was added to his criminal complaint for a separate incident in which West is alleged to have masturbated in front of Fennell.
West remains in custody at the Clark County Detention Center.
Earlier this month, Justice of the Peace Victor Miller found that there was probable cause to send West's case to District Court.
St. Jude's Ranch for Children is a county-licensed therapeutic foster care agency.
Fennell said that before her case, Family Services investigated reports of inappropriate behavior involving West made by two teenage girls.
After investigating the reports, the agency assigned West to attend "boundaries classes" and cleared him to return to work.
Family Services wouldn't say whether West had been investigated.
Contact Yesenia Amaro at yamaro@reviewjournal.com or 702-383-0440. Find her on Twitter: @YeseniaAmaro.