Five great places to take graduation photos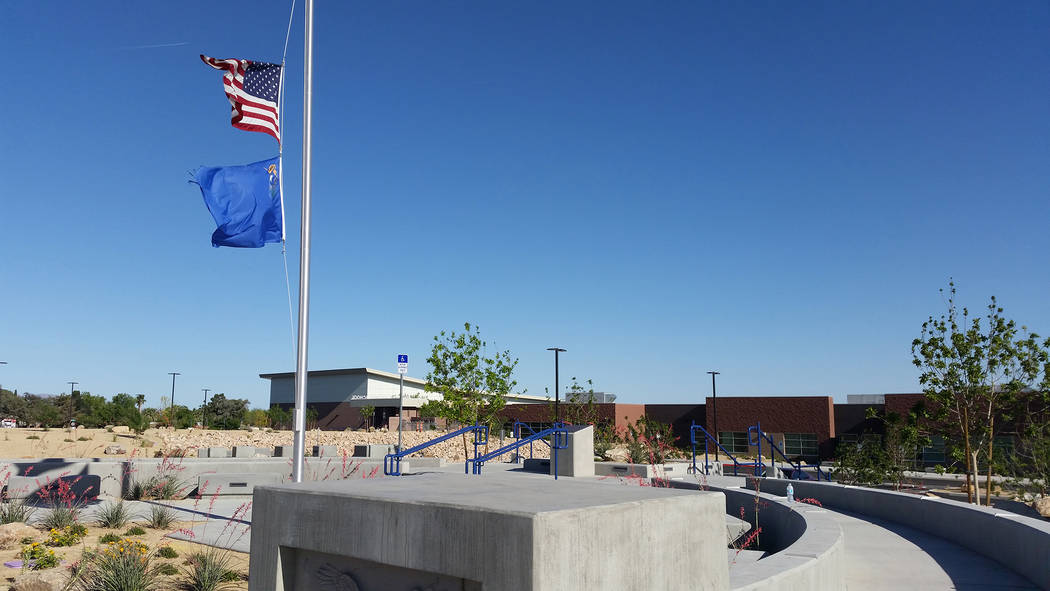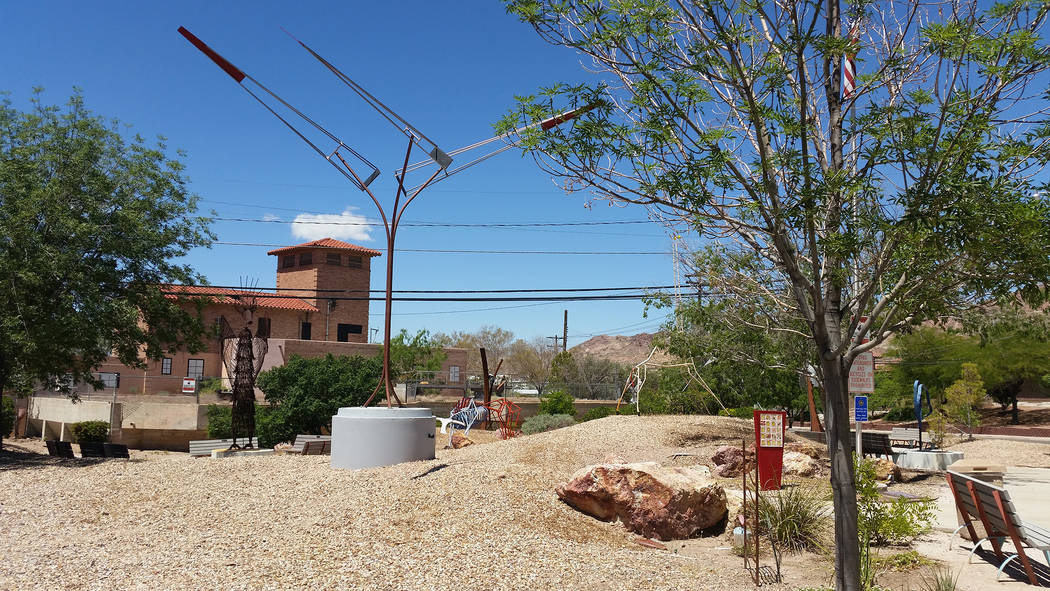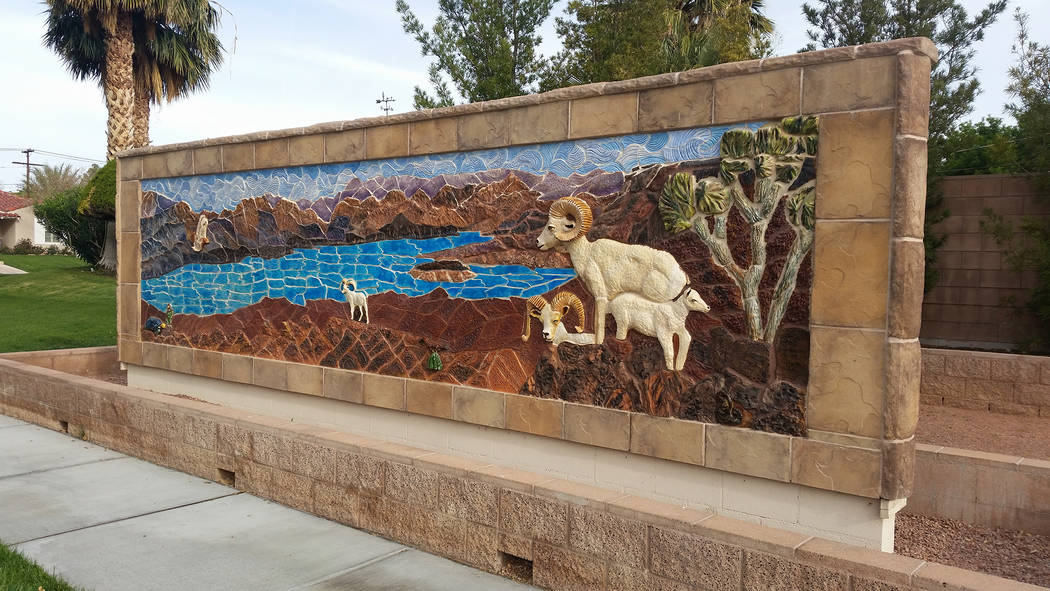 With the school year coming to a close, it's a great time for graduating students to take graduation photos. In the spirit of that season, the Boulder City Review has compiled a list of places around town that provide a unique backdrop to take some of those last-minute photos.
Plaza at Boulder City High School
For students an important part of high school graduation is not only looking to the future but also honoring the past, specifically the institution they've studied and worked at for the past four years.
One way Boulder City High School graduating seniors can honor their school and their hard work is by taking a graduation photo at the new flag plaza on Fifth Street in front of the school.
The plaza features a new flagpole and a view of the recently updated school buildings. It will also have large letters, spelling out B.C.H.S. installed next week.
Hoover Dam Bridge
Boulder City is known as the town that built the Hoover Dam, and a great place to document that part of the city's history and a high school graduation is the Mike O'Callaghan-Pat Tillman Memorial Bridge.
Located about 10 miles outside of town, this arch bridge spans the Colorado River between Nevada and Arizona. It's suspended almost 1,000 feet above the river and offers a great backdrop of the Hoover Dam for any type of photo, including graduation ones.
The bridge opened in 2010 and is named for former Nevada Gov. Mike O'Callaghan and Pat Tillman, a former National Football League player for the Arizona Cardinals who left that career to join the United States Army and was killed by friendly fire in Afghanistan.
Reflections Park
Located at 300 Railroad Ave, the Teddy Fenton Memorial Park Reflections Center, more commonly referred to as Reflections Park, features sculptures created by members of the of the Desert Sculptors group.
The property includes numerous large sculptures that make a unique backdrop for graduation photos. Also on the property is the old water filtration plant that was built in the 1930s. It has not been in use since 1983 and is closed to the public, but there is a variety of original paintings on the outside of the building that can be also a good backdrop for a photo.
Sundial Park
Boulder City's Sundial Park at 600 Nevada Way is almost one quarter of an acre and features green space as well as the Hemenway Vista Wall Mural. This mural was created by firing pieces of it in the kiln at the city's Art Center and includes renderings of Bighorn Sheep that are seen in the area and Lake Mead. It also makes for a unique backdrop for a graduation photo.
Bootleg Canyon
Bootleg Canyon is located in Boulder City off Yucca Street. Known for its 36 miles of trails for mountain biking and hiking. It also features Bootleg Canyon Park, 1027 Canyon Rd, that has picnic areas, desert scenery and a gazebo that provide many different backdrops for graduation photos.
The trails also provide views of Lake Mead and the Las Vegas Valley. Access to the park is free.
Contact reporter Celia Shortt Goodyear at cgoodyear@bouldercityreview.com or at 702-586-9401. Follow her on Twitter @csgoodyear.