Election results certified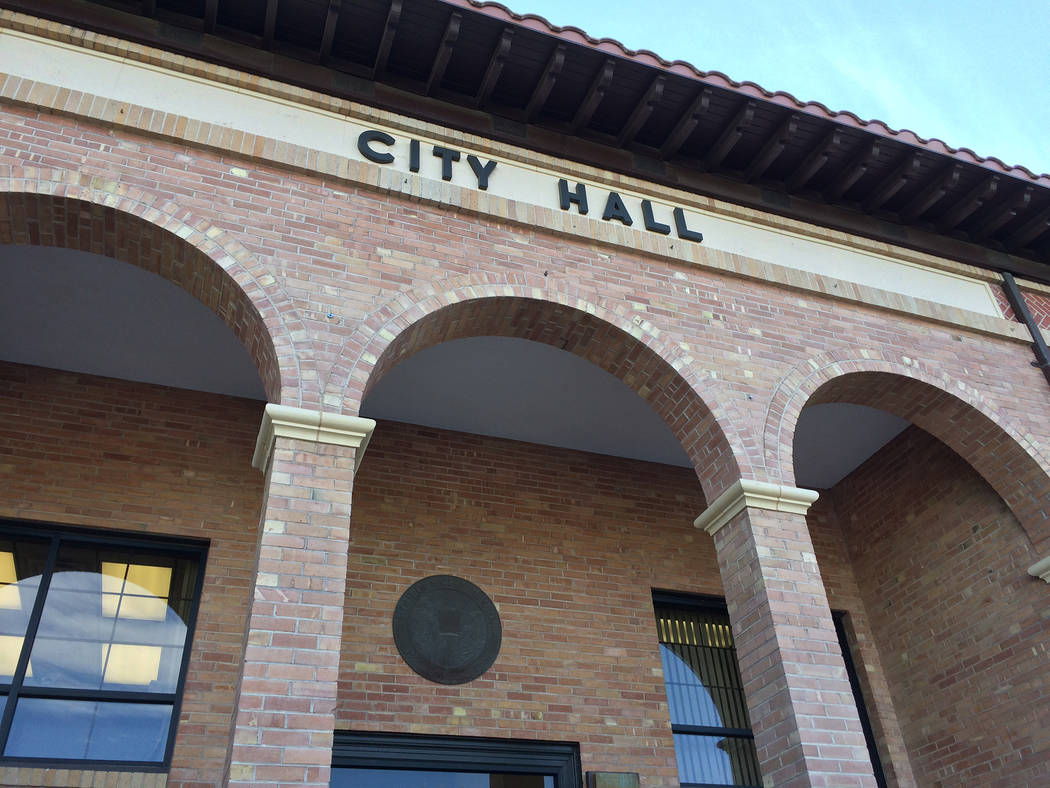 The results of the recent general election are official as the City Council unanimously certified them for the secretary of state at a special meeting Tuesday morning.
On June 13, voters cast more than 4,000 ballots and elected Warren C. Harhay and Kiernan McManus to the two open seats on the City Council, defeating incumbent Councilman Cam Walker and challenger John Milburn.
The two new councilmen will be formally sworn in during ceremonies at the council's next meeting on Tuesday. Neither attended Tuesday's special meeting.
Voters also defeated two ballot questions that would have removed the 30-home limit per developer in the controlled-growth ordinance and advised the council on whether to pursue an interchange on Interstate 11 at Buchanan Boulevard.
Boulder City Mayor Pro-Tem Walker led Tuesday's meeting with fellow Council members Duncan McCoy and Peggy Leavitt present. Mayor Rod Woodbury and Councilman Rich Shuman called into the meeting and participated over the phone.
Walker read a letter from Clark County Registrar of Voters Joseph P. Gloria in which he stated that the results of the June 13 general election were canvassed by comparing the computer printout of ballots counted and the results with the official ballot statements for the 11 precincts used in the election.
"There was one irreconcilable error in the 4,403 ballots cast in the 11 precincts, however, there were no tabulation errors in the 11 precincts, and the foregoing irreconcilable discrepancies would not alter the outcome of any race in this general election," he stated in the letter. "Therefore … I do hereby approve the canvassed results of the general election for certification."
Also, council approved an easement to Techren Solar LLC, also known as Dry Lakebed West, for a nonexclusive transmission line near the southwest border of the Boulder Solar Power 1 leasehold at Dry Lake Bed South. As it is nonexclusive easement, others can go through it as long as it doesn't interfere with Techren Solar.
Contact reporter Celia Shortt Goodyear at cgoodyear@bouldercityreview.com or at 702-586-9401. Follow her on Twitter @csgoodyear.
City Council
Warren Harhay, 2,298 votes
Kiernan McManus, 2,173 votes
John Milburn, 1,940 votes
Cam Walker, 1,840 votes
Total voters: 4,403
Total registered voters: 10,370
Ballot Question No. 1
Yes: 1,261
No: 3,116
Ballot Question No. 2
Yes: 1,824
No: 2,537