Dry lake bed closed for holiday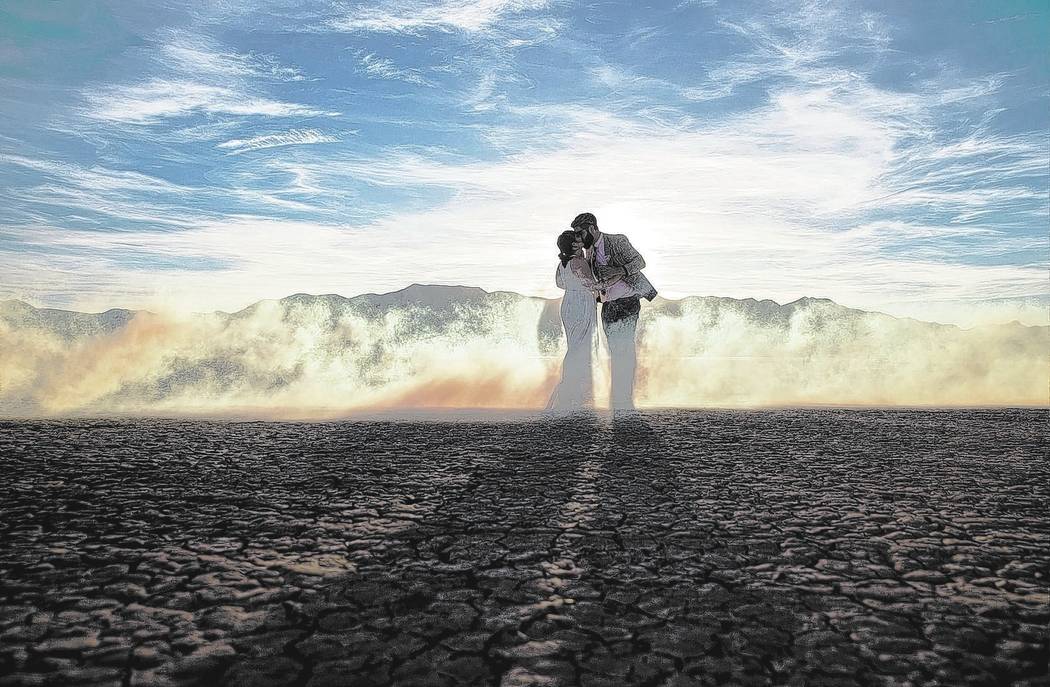 To help make a safe Fourth of July holiday, Boulder City is closing the dry lake bed in the Eldorado Valley from July 3-5.
"The closure is for safety reasons to allow our limited city staff to focus on serving our community at Broadbent Park and Veterans' Memorial Park," Acting City Manager Scott Hansen said. "We want to serve the public in a safe environment and protect our city property and local businesses."
In the past, there has been illegal use of the dry lake bed, which has put a strain on the city and its public safety officers.
"Historically, there was a large, unorganized event at the dry lake bed that was not in compliance with state law regarding having emergency medical personnel on site, along with many other concerns," Hansen said. "There have been illegal fireworks, illegal food trucks, illegal liquor sales, etc. Of course, this lead to a significant waste and litter problem on July 5.
"When a group wants to utilize city property for an event (e.g. Art in the Park, Renaissance Festival, Interbike, Damboree Committee), they are required to get a special event permit through the Parks and Recreation Department," he added. "For permitted events, each department reviews the application to ensure the organizers meet all state and health district laws, as well as city codes."
To help enforce the dry lake bed closure, police will patrol the area to let people know it's closed and that they need to leave.
"The city encourages both residents and tourists to participate in the organized, permitted activities associated with the Damboree celebration," he said.
The closure begins at 6 a.m. Monday and will conclude at 6 a.m. Wednesday.
Contact reporter Celia Shortt Goodyear at cgoodyear@bouldercityreview.com or at 702-586-9401. Follow her on Twitter @csgoodyear.
Fireworks safety tips
■ Fireworks should be used on a flat, firm surface such as the ground or a driveway. Fireworks are illegal on the street and sidewalk.
■ Stay away from bushes, grasses and trees or anything else that might catch fire. Stay away from vehicles.
■ Have a bucket of water and/or garden hose available for use in case of fire.
■ There should be a responsible adult present when fireworks are being used.
■ After the firework has been used, it should be picked up with a shovel and dropped into a bucket of water and let soak for several hours before being discarded in the trash.
■ "Duds" or fireworks that did not go off after being lit should be picked up with a shovel and dropped into a bucket of water. You should not try to relight it.
■ If a fire does start because of a firework, don't panic. Using the garden hose or bucket of water, either put the fire out or prevent it from getting larger. Someone should call 911.
■ Fireworks should never be used in a building.
■ Any type of firework is illegal at midnight Wednesday, including Safe-N-Sane fireworks.
■ Fireworks are illegal at all times in any parks, on city property, or on school district property.
■ Fireworks are not permitted on federal property, which includes all parks and recreational areas, including Lake Mead, Mount Charleston, Spring Mountains and Red Rock. There is an extreme danger of fire in the parklands and people caught using fireworks can face an extremely stiff penalty.