Decision about misconduct in 'crosswalk protest' case expected in January
December 27, 2017 - 2:34 pm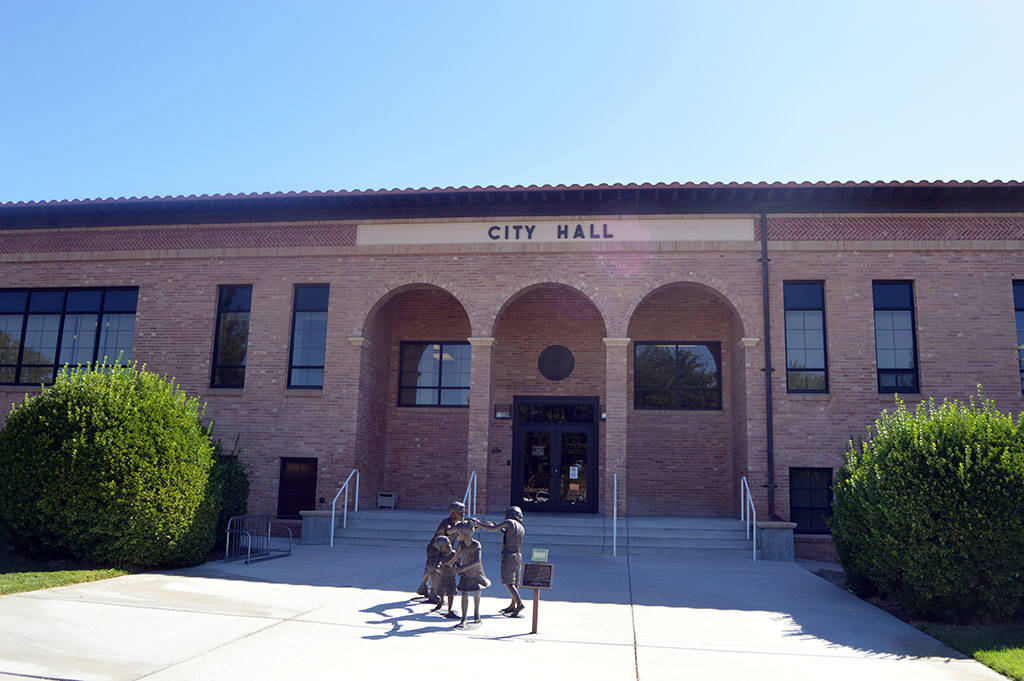 The motion to dismiss for prosecutorial misconduct in the city's criminal case against a resident who claims he was protesting a police-sanctioned crosswalk pedestrian safety event will not get a ruling until after the holiday season.
On Dec. 20 in Boulder City Municipal Court, Judge Victor Miller heard arguments from the attorney of resident John Hunt, who was arrested June 8, 2016. He also heard from an expert witness that dash-camera video submitted to the defense was most likely not authentic.
Attorney Stephen Stubbs had filed a motion to dismiss for prosecutorial misconduct Nov. 21, in which he said that either the city or Boulder City Police Department, or both, had manufactured false evidence in the form of dash-cam video against his client and given it to the defense.
At a hearing Dec. 5, he presented new video from the Nevada Highway Patrol, obtained earlier that day through a subpoena, that appeared to contradict the dash-cam video provided to the defense by the police department.
The subpoenaed NHP video that was provided to the Boulder City Review includes two questions that Hunt asks officers. The questions are not present in the other dash-cam video despite the officer being next to Glenn during the event.
On Dec. 5, Miller set an evidentiary hearing so he could have a chance to view the new video and have an expert help him understand the claims being made about video authenticity and misconduct.
At the Dec. 20 evidentiary hearing, Arlo West of Creative Forensic Services said the dialogue that is audible in the NHP recording should have been heard in the Glenn recording if Glenn's was authentic.
West is a certified forensic audio and video expert who has provided forensic expertise in more than 500 cases. He has also consulted with several major networks including CNN, ABC, NBC, CBS and FOX.
He said that the missing dialogue in Glenn's audio appears to have been masked or removed in some way. According to him, masking is re-recording audio after it has been redacted, edited, obscured or removed.
"It is highly possible that this may have occurred in this case," he wrote in his report presented as evidence.
In terms of the authenticity of Glenn's audio recordings, West said that with a high degree of scientific certainty they are not authentic, original or accurate.
In addition, during the Dec. 20 hearing Benjamin Jurek, Boulder City information technology support technician, contradicted Glenn's deposition. He said that he would have changed Glenn's dash-camera number in his patrol unit as part of his routine while changing the cameras from vehicle to vehicle, despite Glenn saying earlier that the number was not changed and still reflected the unit number of the patrol vehicle the camera was taken from because his was not functioning properly.
At the conclusion of the evidentiary hearing, Miller said that he will issue a written decision about the motion to dismiss for prosecutorial misconduct after the holiday season.
"We expect it sometime in January," Stubbs said.
He said there are three things that Miller can do: He could deny the motion and say nothing happened; say the evidence is not authentic and the city can't use it; or say that the evidence is not authentic and only in the possession of the police department and the city attorney's office so that shows prosecutorial misconduct.
Boulder City's Acting City Attorney Steve Morris said that he had no comments on the case because it was pending litigation as well as pending a decision from Miller.
Should the motion to dismiss be denied, Hunt's trial is set for March.
Contact reporter Celia Shortt Goodyear at cgoodyear@bouldercityreview.com or at 702-586-9401. Follow her on Twitter @csgoodyear.