Dam good views thrill bridge inspector
February 8, 2017 - 3:14 pm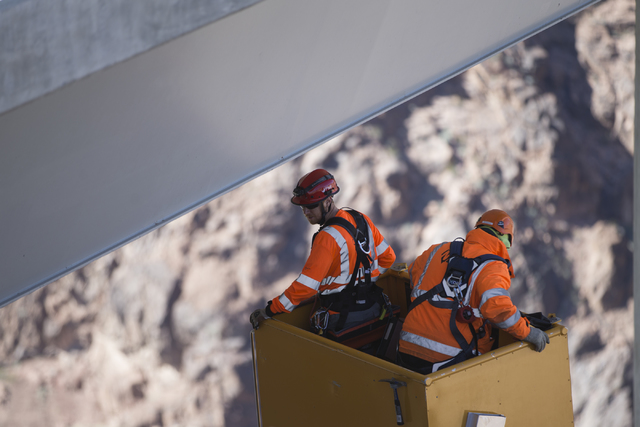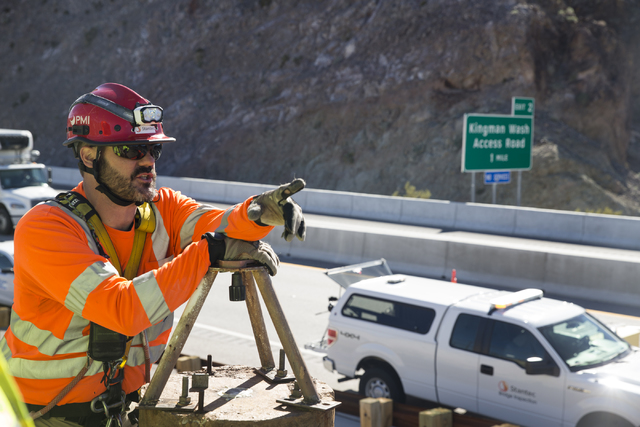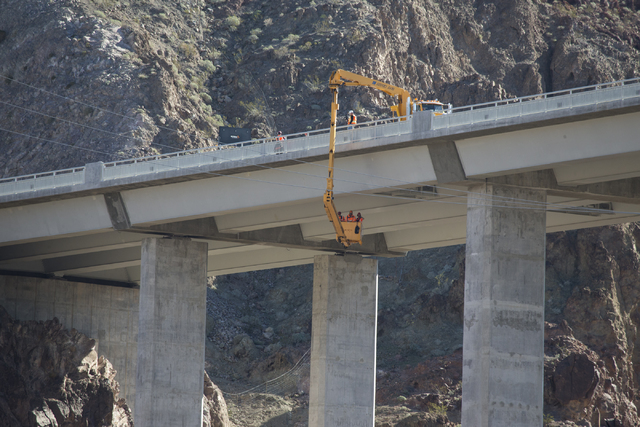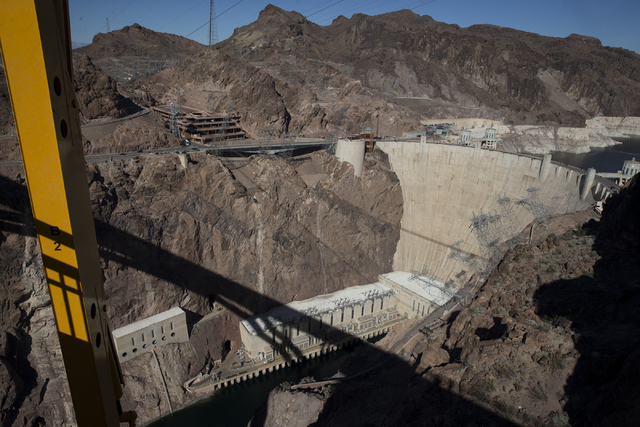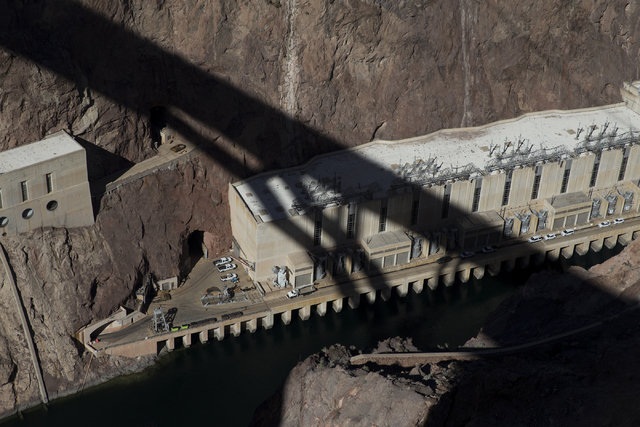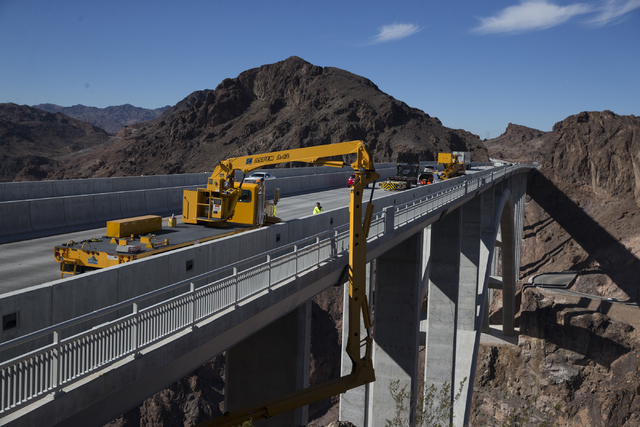 Dangling nearly 900 feet above the Colorado River, Ryan Nataluk deftly rappels down a rope while searching for cracked concrete pillars and corroded steel girders on the Mike O'Callaghan-Pat Tillman Memorial Bridge.
With more than 20 years of experience as a structural engineer and certified mountain climber, Nataluk has no problem with the dizzying height of the nation's second-highest bridge.
"I love looking down because this is one of the most beautiful areas in the nation, with sweeping views of the Hoover Dam and the Colorado River," said Nataluk, a bridge inspection manager for Stantec, the company contracted by the Nevada Department of Transportation.
"I love taking in the perspective," he said. "But it probably isn't a good job if heights bother you."
Nataluk is among a team of eight engineers inspecting the arched span, also known as the Hoover Dam bypass bridge and traveled by more than 16,000 vehicles daily. Stantec has a four-year, $9 million contract to inspect roughly 2,000 structures owned by NDOT.
The bridge opened to traffic in October 2010; federal laws require all structures to undergo assessments at least once every two years.
The work is considered routine, but this particular bridge has an added degree of difficulty.
During pre-inspection in late January, Nataluk wore a respirator and wedged himself into a hatch that led to the bridge's arch. The confined space made it a little hot, but the engineer wanted to make sure the span is secure, both inside and out.
The inspection started Jan. 31, with a lane restriction and sidewalk closures on the Arizona side, and continued through Friday.
The entire sidewalk was closed when the inspection moved to the Nevada side, NDOT spokesman Tony Illia said.
"The bridge is a national monument as much as the Hoover Dam itself," Nataluk said. "The structure was designed to last for a 100-year lifespan, but I think it's going to be here a lot longer than that."
Contact Art Marroquin at amarroquin@reviewjournal.com or 702-383-0336. Find @AMarroquin_LV on Twitter.