Crash course: Re-enactment provides realistic lesson about dangers of drinking, driving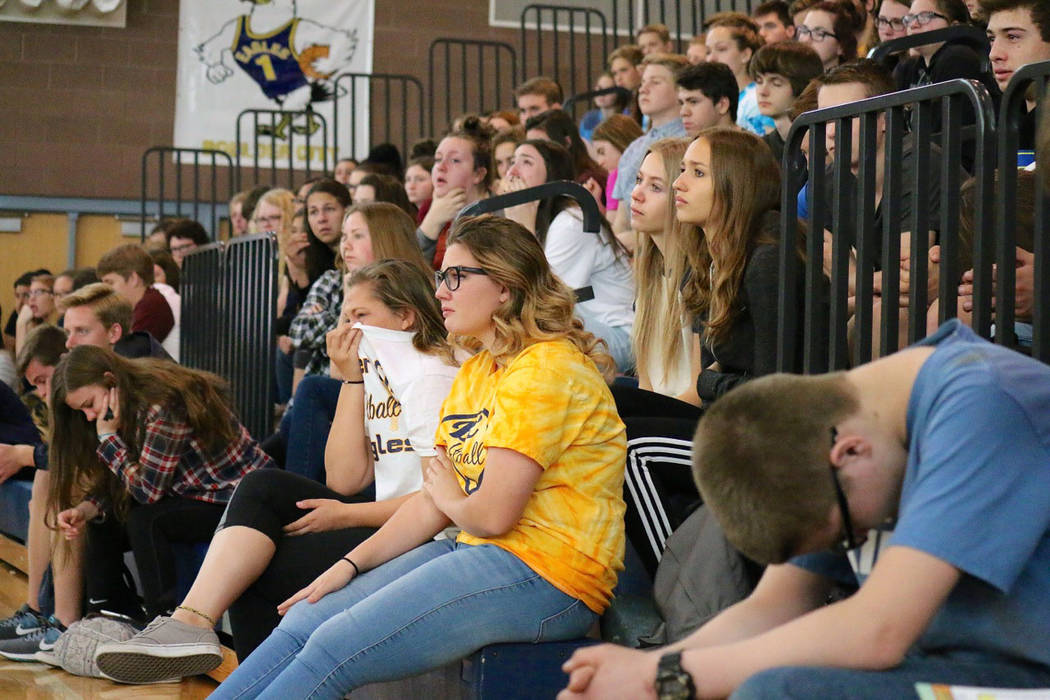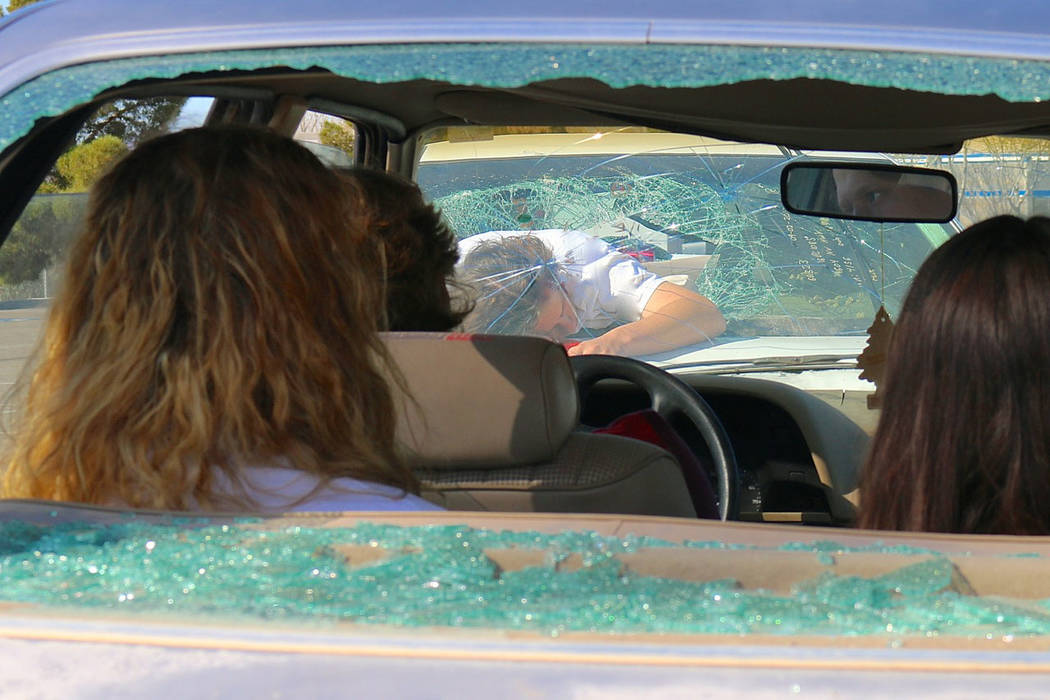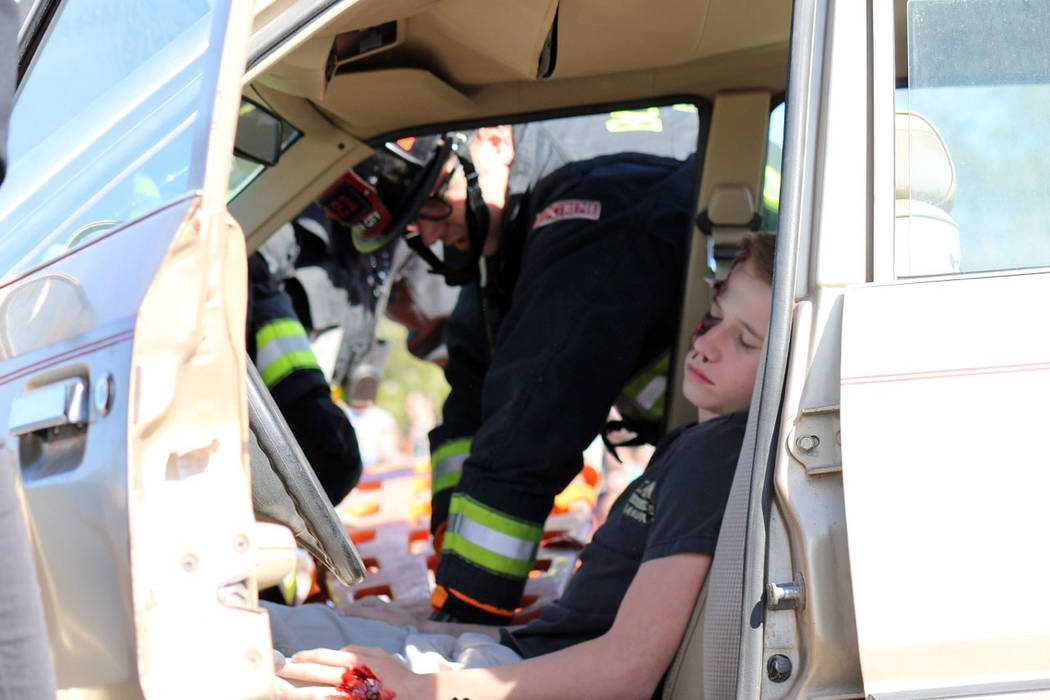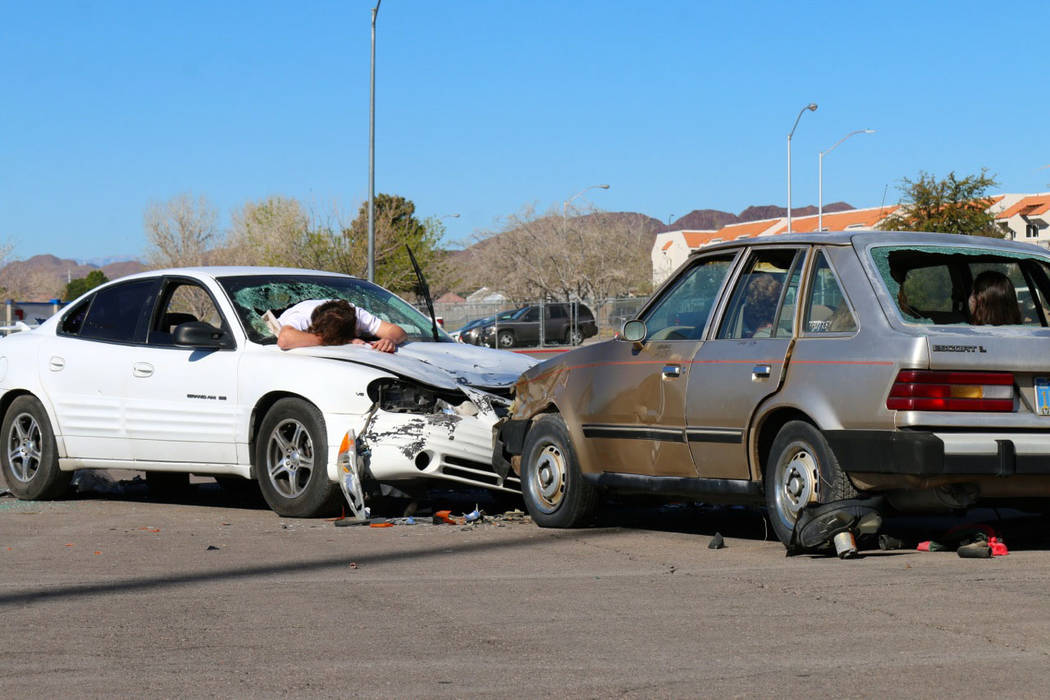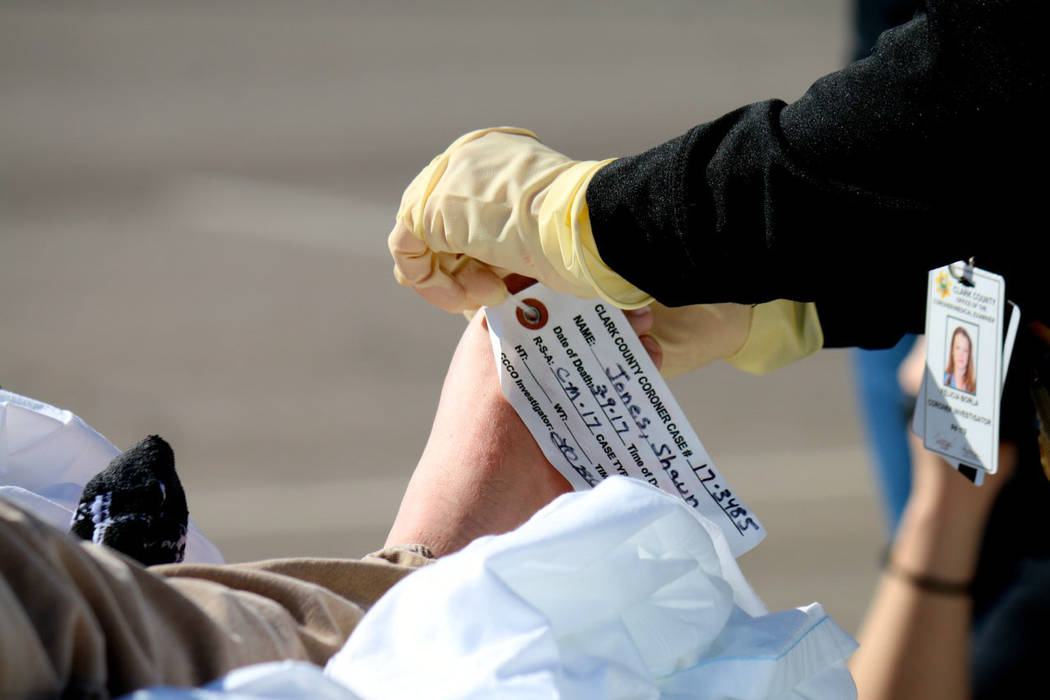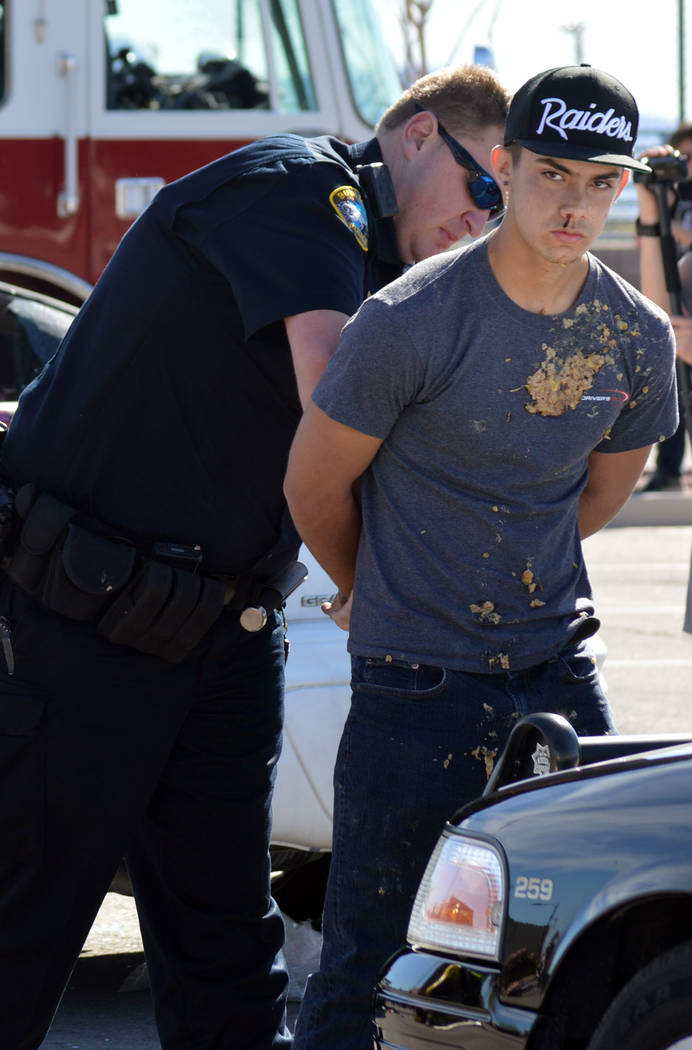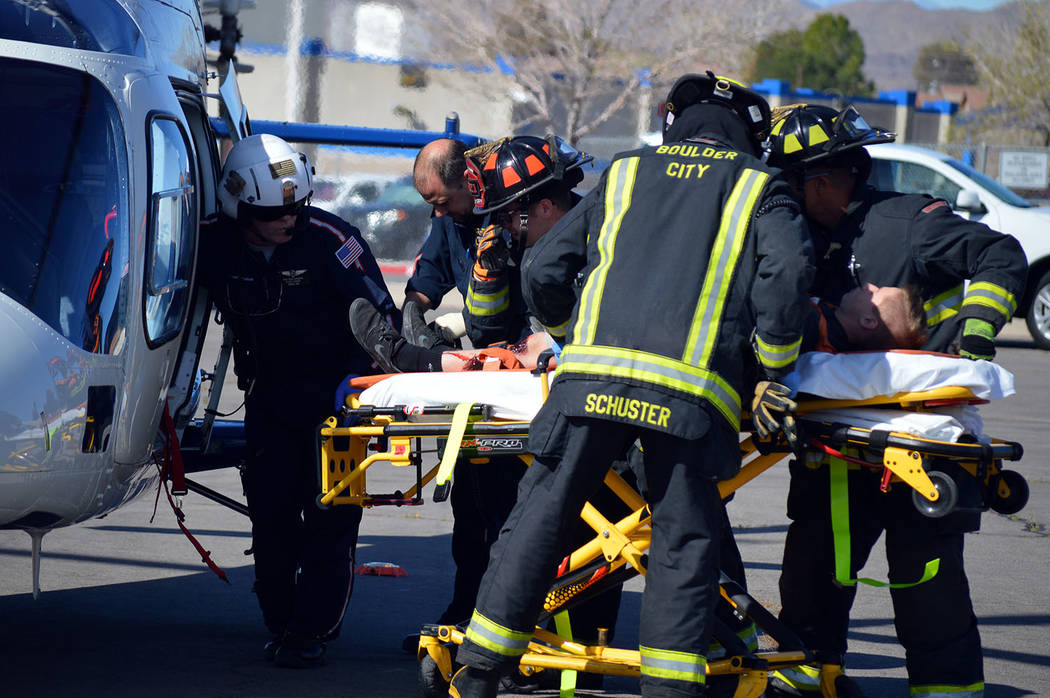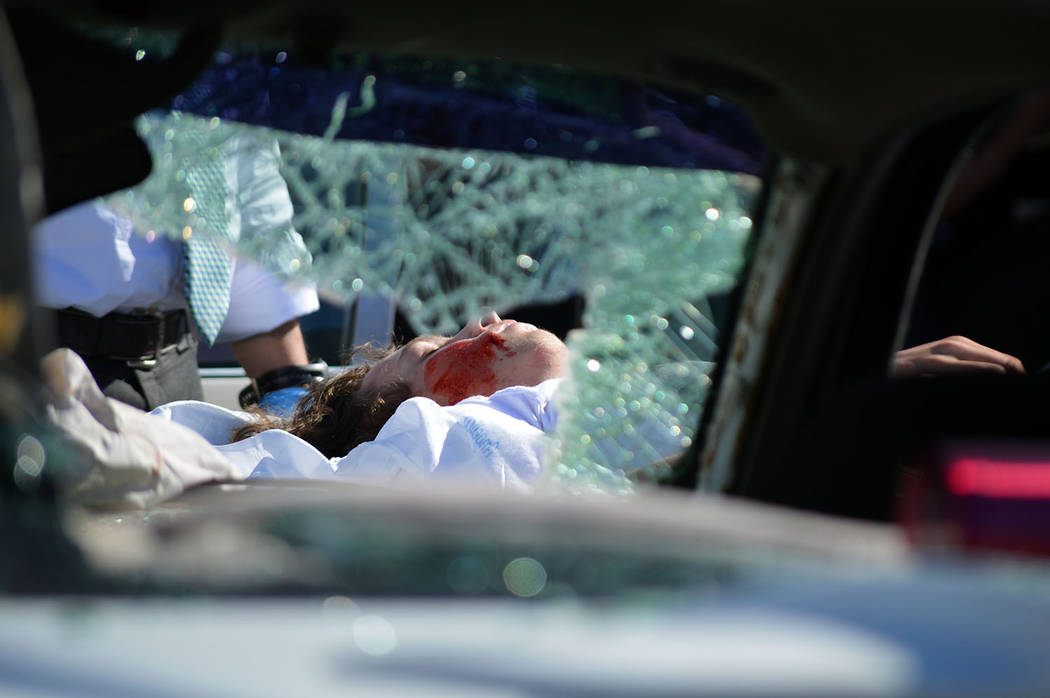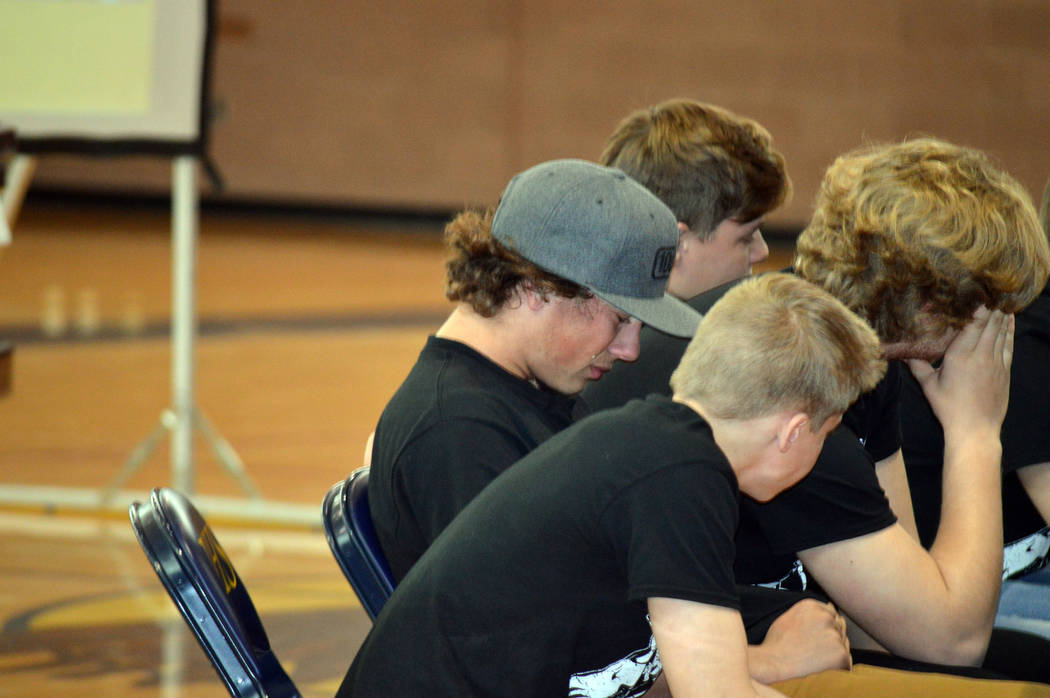 For Buffie Jones, last week was a difficult one. She watched her son die in a staged drunk driving crash, which was almost as difficult as a real collision that killed her mom and dad 17 years ago.
"They had just left my house that evening to get a gallon of milk," she said.
Since the crash, Jones has stressed safe driving with her children including son, Shaun, who was part of the Every 15 Minutes presentation at Boulder City School on March 9 and 10.
Every 15 Minutes is a program for high school students that challenges them to think about safe driving, drinking, personal safety and the responsibility of making mature decisions. It stages a car crash with a real response from police, fire department and medical helicopter. Several students involved also "die."
Shawn was one of those students, and he was dead on arrival from the collision.
He participated in the program because of his parents' story.
"I know someone who has done it, driven drunk after a party," he said. "It's emotional because I hope I can help them change something."
As a parent involved in the Every 15 Minutes presentation, Jones and her husband, Mike, were visited by a police officer and a minister the morning of the crash, who told them their son had been killed.
"They prepared us," said Jones. "They told us there would be an officer at the house."
Despite knowing about the visit beforehand, it was still overwhelming.
"My legs almost felt like they were giving out," she said. "I was devastated — and I was prepared."
The kids involved in the crash did not return to the school until the next day during an assembly, which showed a video of the collision, as well as its aftermath — the arrest, charging and sentencing of the driver, the death of their friend, who was airlifted, and the parents being told their children had been in an car crash.
"It was mind-opening on what can actually happen … we take life for granted too much," said BCHS 10th-grader Kayla Chatwin.
Chatwin was one of the students who participated in the event.
"It was emotional," added fellow sophomore and participant Morgan McKay. "No matter how smart you are … or involved you are, it can literally happen to anyone. It was mind-blowing."
Dr. Jim Preddy echoed that sentiment and shared his story after the video.
"We keep coming back because this is preventable," he told the students. "Either don't drink or don't drive."
In the early 1990s, Preddy was a pizza delivery driver and was almost hit by a drunk driver on the highway. He stopped to help the response crews at the scene.
"The smell is still in my nose," he said. "I can smell it right now."
Preddy described it as a mixture of radiator fluid and blood.
While he was looking over the scene, he found the driver of a car that had been hit by the drunk driver — whom the emergency responders thought was dead — was still alive and helped the crews get him out of the car.
The man he helped save is Ben Hanson, father of BCHS senior Hannah Hanson and BCHS graduate Samantha Hanson. Hanson was in a coma for nine days and spent several years in rehabilitation. He was 19 years old.
"I was just like these kids and thought nothing was going to happen to me," Ben Hanson said. "That's something that's going to happen to someone else. But it did happen to me. It's real."
"If sharing my story gets to somebody, then I have done my job," he added.
Contact reporter Celia Shortt Goodyear at cgoodyear@bouldercityreview.com or at 702-586-9401. Follow her on Twitter @csgoodyear.