Council aims to adopt new airport fuel standards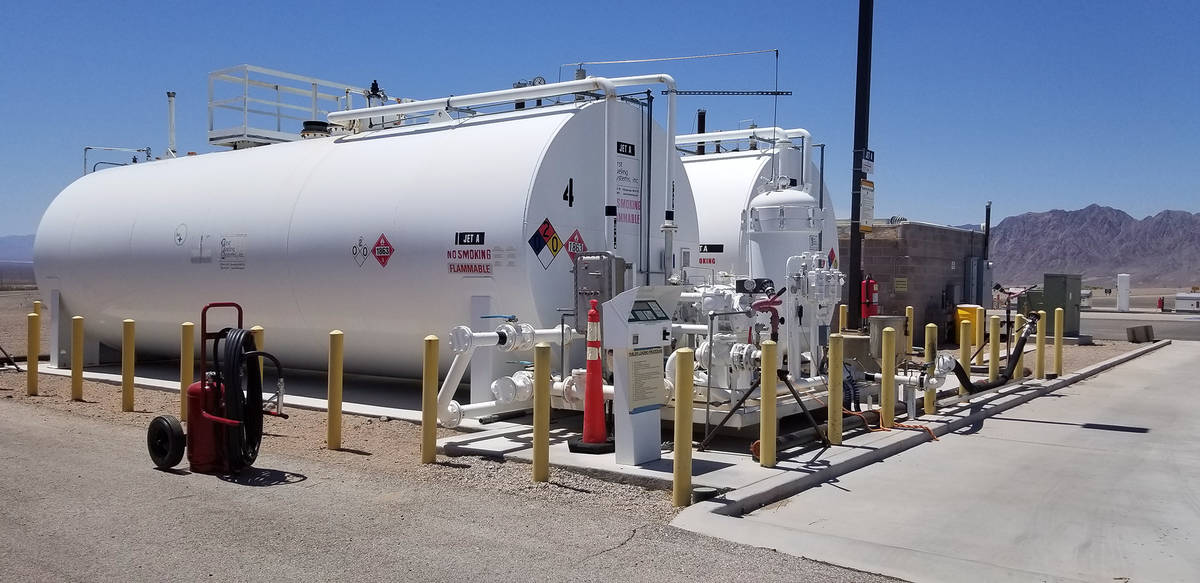 The fuel standards for Boulder City Municipal Airport are back on the table as City Council will discuss them at a meeting in June.
At its Tuesday, May 11, meeting, council introduced a bill to adopt new fuel standards at the facility. They would incorporate current federal regulations and industry standards for airport fuel service and create a permit system to help monitor the service and ensure fuel is being dispensed correctly.
The proposed permit categories are fuel vendor, mobile refueler, fuel storage system and fuel distributor.
The draft standards have been reviewed by City Council, the Airport Advisory Committee and commercial operators at the airport. They also incorporate comments from fixed base operators at the airport given at a March 10 working group meeting. The standards were discussed by council in April and May of 2020.
Council will discuss adopting the new standards at its June 8 meeting.
Also at Tuesday's meeting, council unanimously approved adding $135,000 in CARES Act funding to its second small business grant program.
"Due to strong interest in this program, staff is recommending … to extend the maximum dollar amount from the original $65,000 authorized by the City Council to $200,000," said Acting City Manager Michael Mays.
Of the total amount, $15,000 will be used for "grant administrative costs through a third-party vendor." The rest can be distributed as $5,000 grants to small, local businesses negatively impacted by the pandemic.
Mays said this money will allow the city to help as many as 37 businesses. Originally there was only enough grant money to help 10.
"I think this is wonderful," said Councilwoman Claudia Bridges. "I'm interested in the fact that this round will include … new businesses in town that did not qualify for the first round because of the timing of their opening."
Mays said that to be eligible, a business must have opened no later than January. Previously, it was October 2020.
"There are several businesses that can now take advantage of this round of funding," he said.
Councilman James Howard Adams asked if a business could qualify for this round if they had already received funding from the city.
Mays said they could, but those that haven't will have an advantage.
The city is currently accepting applications for the small business grants. For more information, go to www.bcnv.org/743/COVID-19-Small-Business-Recovery-Grants-. The deadline to apply is May 31.
Contact reporter Celia Shortt Goodyear at cgoodyear@bouldercityreview.com or at 702-586-9401. Follow her on Twitter @csgoodyear.
At Tuesday's meeting, council:
▶ Introduced three bills that would amend the financial administration portion of the city code. One would increase the allocation of lease revenues from 1 percent to 1½ percent. Another would create a special construction account for a swimming pool recreation project, and the last would clarify the name of the fund for general capital facilities and equipment.
All three of these proposed amendments will be considered at the May 25 City Council meeting.