Coroner: Meningitis cited in woman's death
December 19, 2013 - 5:20 am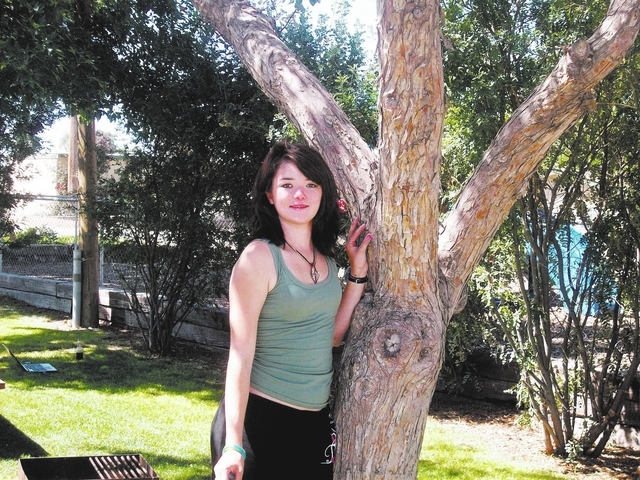 A Boulder City woman's mysterious death in September was from natural causes, according to the Clark County Coroner.
Stephanie Crowe, 22, died Sept. 24 from complications related to meningitis, an inflammation of the protective membranes covering the brain and spinal cord, the coroner's office confirmed last week.
Stephanie Crowe was admitted to Boulder City Hospital Sept. 20 in a state of unconsciousness after she collapsed at the home she shared with her boyfriend, her mother Virginia Crowe previously said.
After about 10 hours at Boulder City Hospital, Stephanie Crowe was transferred to St. Rose de Lima hospital in Henderson, Virginia Crowe said. She never regained consciousness and was removed from life support Sept. 23.
Police initially suspected Crowe died of a prescription drug overdose.
Stephanie Crowe was prescribed pain medication Sept. 18 during a visit to Boulder City Hospital with complaints of neck pain, Virginia Crowe said.
However, the official cause of death did not list drug use as a factor. According to Stephanie Crowe's father, Bob Crowe, the coroner told the family there were no drugs in his daughter's system when she died.
"There was no drugs or alcohol in her system whatsoever," Bob Crowe said.
It also was initially suspected that domestic abuse may have factored into Crowe's death, because of bruising on her body when she was admitted. Police investigated the case as a possible homicide.
But the family later learned from the coroner that the bruising was a result of Stephanie Crowe's brain being deprived of oxygen, Bob Crowe said.
"I was relieved to know she hadn't been tortured or beat on," Bob Crowe said. "I didn't believe her boyfriend would do that because he was too good to her in too many ways."
Boulder City Police said Dec. 12 they were not yet aware of the coroner's finding, and the case was still open. The case may not be closed until January because the lead detective was in a training session and would be going on vacation, police said.
Stephanie Crowe grew up in Boulder City, where she attended public school until partway through high school, when she began home schooling, her mother said.
She also danced at Dance, Etc. for many years, beginning at age 3.
A public memorial service was held Oct. 12 at Christ Lutheran Church. Stephanie Crowe's ashes were scattered in the ocean at Morro Bay, Calif.
Stephanie Crowe is the great-great- niece of Six Companies general superintendent Frank Crowe, one of the leading figures in the building of the Hoover Dam, after whom Boulder City's Frank Crowe park is named.