Convicted child sex abuser dies in prison
August 22, 2018 - 4:28 pm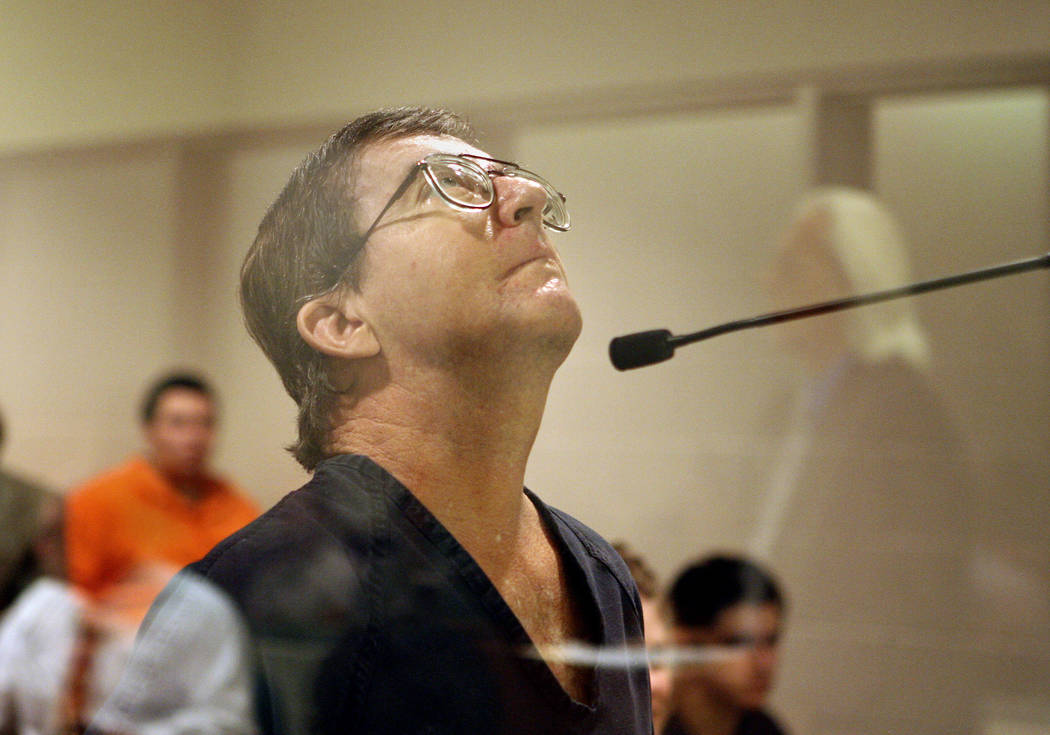 A former Boulder City and Henderson teacher, imprisoned in 2010 for producing child pornography and sexually assaulting young boys, died in prison Monday, Aug. 20, the Nevada Department of Corrections said.
Charles Richard Rogers, 55, died in the infirmary of High Desert State Prison outside Las Vegas, the department said in a news release. Rogers was sentenced June 8, 2010, to 60 years to life for producing child pornography and sexually assaulting children over a decade.
According to an indictment, Rogers sexually assaulted several boys from 1999 to 2009, including some as young as 6 and 7. Rogers also took pornographic videos and pictures of the victims.
The Henderson Police Department began investigating Rogers on March 25, 2010, when someone anonymously left police a zip drive containing hundreds of images of Rogers assaulting his victims. When police arrested Rogers the next day, they found thousands of photos and videos depicting children in his home.
Rogers taught at Garrett Middle School in Boulder City before his arrest. He previously taught at McCaw Elementary School in Henderson from 1992 to 2002, and at Henderson's Taylor Elementary School from 2002 to 2006.
He also worked with the Boulder City Police Department as an unpaid, part-time reserve officer during the late 1980s and early 1990s.
During his trial in 2010, authorities said Rogers held sleepovers at his home, during which he would drug children and give them alcohol.
When District Judge Michael Villani sentenced Rogers on June 8, 2010, he rejected his plea for leniency.
"You did some good things in your life," Villani said at the time. "But I have to look at the harm you did to the victims. That outweighs the good by about a million times."
Rogers had asked for leniency, saying he had cancer and needed a second kidney transplant. He would live for another eight years before dying Monday afternoon.
Nevada Department of Corrections spokesperson Brooke Santina could not reveal any details about Rogers' death due to the Health Insurance Portability and Accountability Act, but said he died of natural causes.
When Rogers was sentenced, Susan Rush, the mother of one of his victims, asked Villani to ensure Rogers never left prison.
"The man is a monster, and he has no soul," she said in 2010.
Contact Katelyn Newberg at knewberg@reviewjournal.com or 702-383-0240. Follow @k_newberg on Twitter.