Community comes to aid of ill child
November 7, 2013 - 9:41 am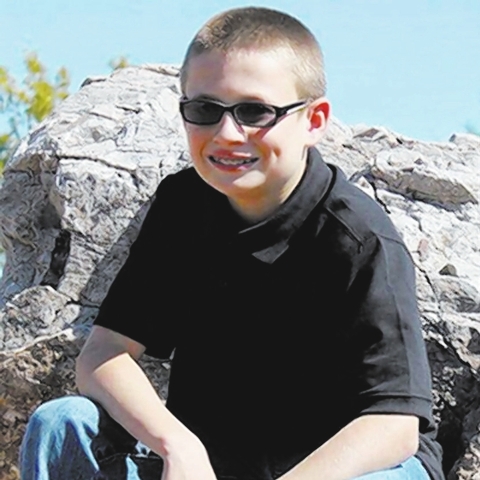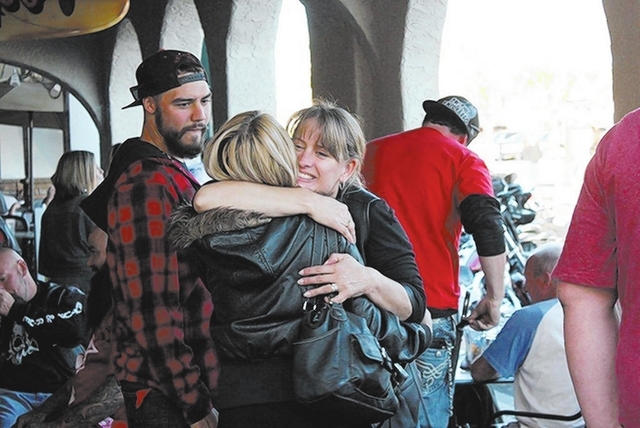 When the Bonar family's friends and neighbors learned that 13-year-old JC Bonar would have tests today to determine whether he needs a kidney and liver transplant, they sprang to action. In just four days, they organized a fundraiser JC's mom, Jamie Bonar, said.
JC and his 11-year-old brother Justin have methylmalonic acidemia, a genetically transmitted disorder in which the body cannot break down certain proteins and fats.
Several medical sources say methylmalonic acidemia can cause life-threatening conditions including seizures and strokes. Medline Plus, a service of the U.S. National Library of Medicine, states that the condition is an inborn error of metabolism.
JC Bonar is a typical 13-year-old who enjoys sports, especially wrestling. His big concern is that he won't be able to wrestle again if he gets the transplants, his mom said.
Jamie Bonar said she was overwhelmed by Sunday's fundraiser bike ride to the Pioneer Saloon in Goodsprings, organized by the family's Boulder City friends and neighbors. She was also grateful for donations by the Pioneer Saloon's owner.
Michele and John Kaposta, Bonar family neighbors who own Tony's Pizza in downtown Boulder City, opened their restaurant for the fundraiser because they knew JC Bonar's condition was worsening and his trip to the Lucile Packard Children's Hospital in Stanford, Calif., was nearing.
Jamie Bonar said, "To look at JC, you would never know there is anything wrong with him." But over the summer, his regular blood tests showed serious results. He would need more tests and treatment.
JC Bonar has not yet undergone kidney dialysis. But his mom said she'll decide on that Nov. 15 after tests and consultations. Her son is on the transplant list but won't become an active participant until Dec. 1.
Although JC Bonar is tired and facing two possible surgeries, he's remained positive, his mother said.
"He's a great kid. He's positive all the time," Jamie Bonar said. "To know him is to love him. He's a very kind soul."
Jamie Bonar, who works part time at Jack's Place and two days a week for the Henderson constable's office, is the family's only breadwinner. Her husband, Joe Bonar, has been out of work for the past three years.
When discussing her family situation, Jamie Bonar said, "As a family, we're just trying to stay positive. We talk about everything because my worst fear is that he (JC) becomes afraid. I don't want him to be afraid of anything going on with the process."
On Monday, the day after the fundraiser bike ride, Michele Kaposta said, "It all turned out awesome," and they raised $4,000 from the event.
Jamie and Joe Bonar thanked their friends, Shannon and Elena Carroll and Michele and John Kaposta, for organizing the bike ride, obtaining donations and creating JC's Facebook page. The page, created Nov. 1, already has 263 likes.
Donation buckets are displayed at Jack's Place and at Tony's Pizza. And at Garrett Junior High School, where JC Bonar is a seventh-grader, students will bring in loose change to donate toward JC's treatment.
Jamie Bonar said she had no idea about the possible transplants' costs, but added that she'd know more today when she and her son fly to California.