Classic car erupts into flames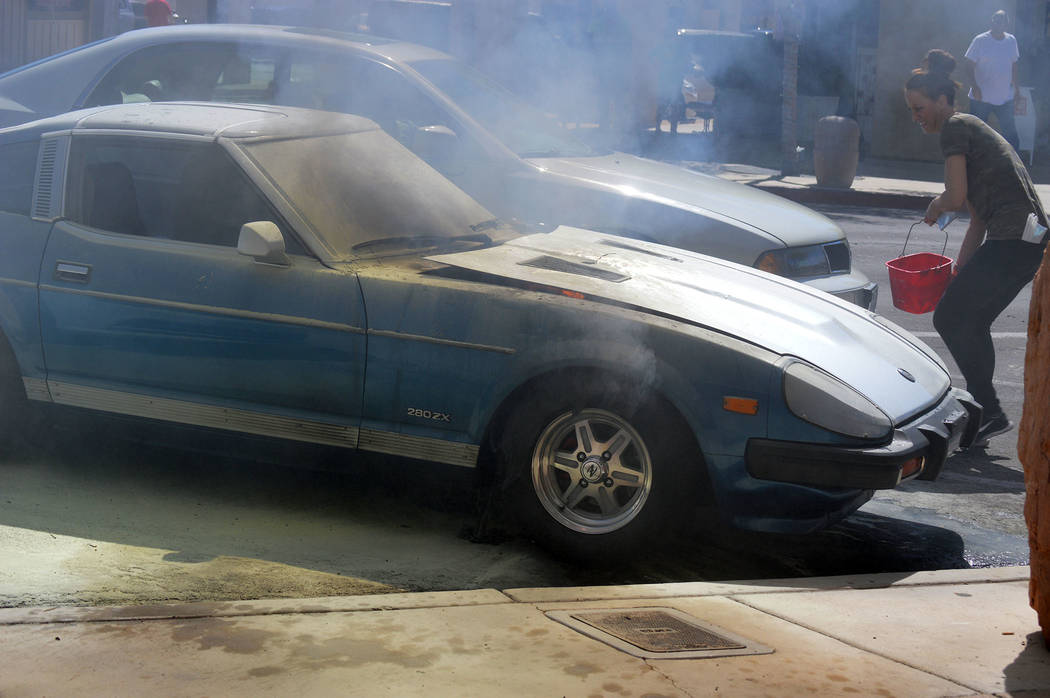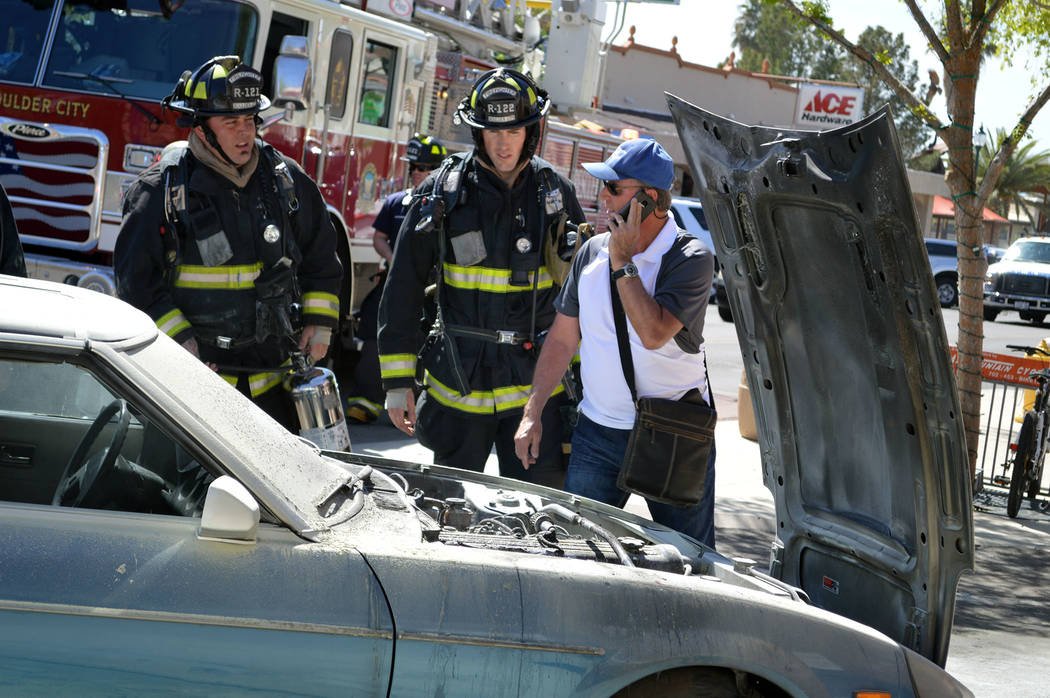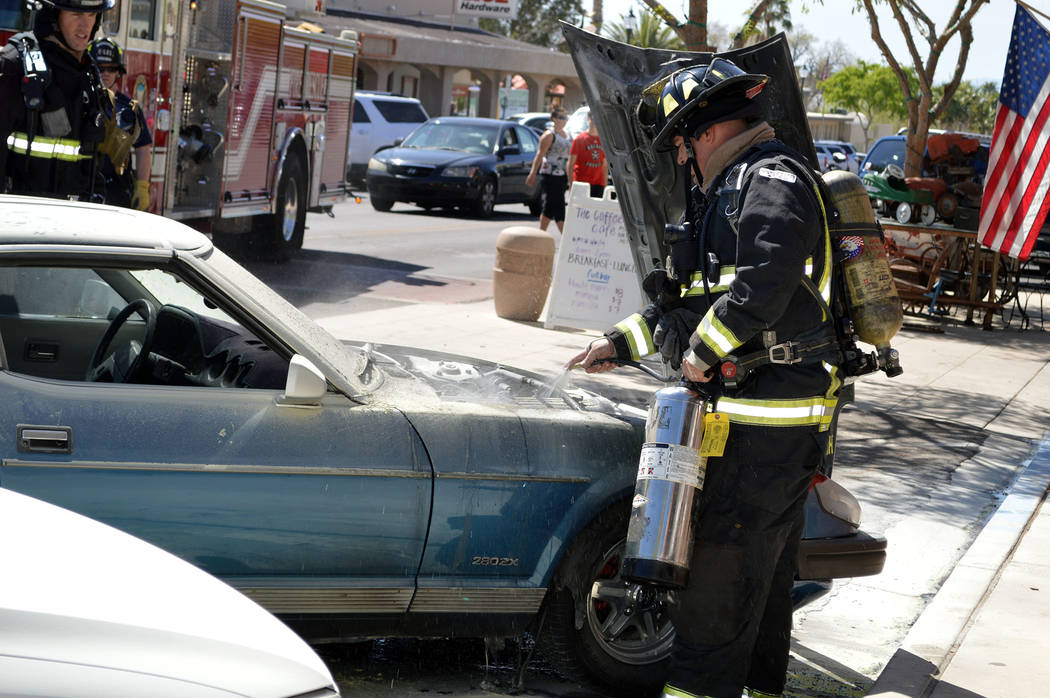 A Las Vegas couple's visit to Boulder City did not go as planned when their car erupted into flames in downtown Boulder City on Friday.
There were no injuries.
Paul MacKenzie, and his wife, Gloria, drove to town to check on their boat and get some candy. They drove two cars, and one was Paul's 1981 Datsun 280 ZX, which they had just picked up from the shop. "As soon as I turned the key, it was all of the sudden," Paul said about the fire starting. "It must have had a short in it. It drove fine up here."
"It was scary," Gloria added. "I was waiting for him to back out and saw all the smoke. I was just thankful he wasn't on the freeway."
Several people gathered fire extinguishers and attempted to put out the fire until the Boulder City Police Department and fire department arrived on scene.
Paul MacKenzie has owned the car since it was new, and over that time has had mechanical and body work done on it but Friday was the first time it was on fire.
Boulder City Fire Department Captain Aaron Bleck said the cause of the fire was unknown. After the fire was extinguished, MacKenzie had the car towed away.
Contact reporter Celia Shortt Goodyear at cgoodyear@bouldercityreview.com or at 702-586-9401. Follow her on Twitter @csgoodyear.