City proposes staff additions, utility improvements in budget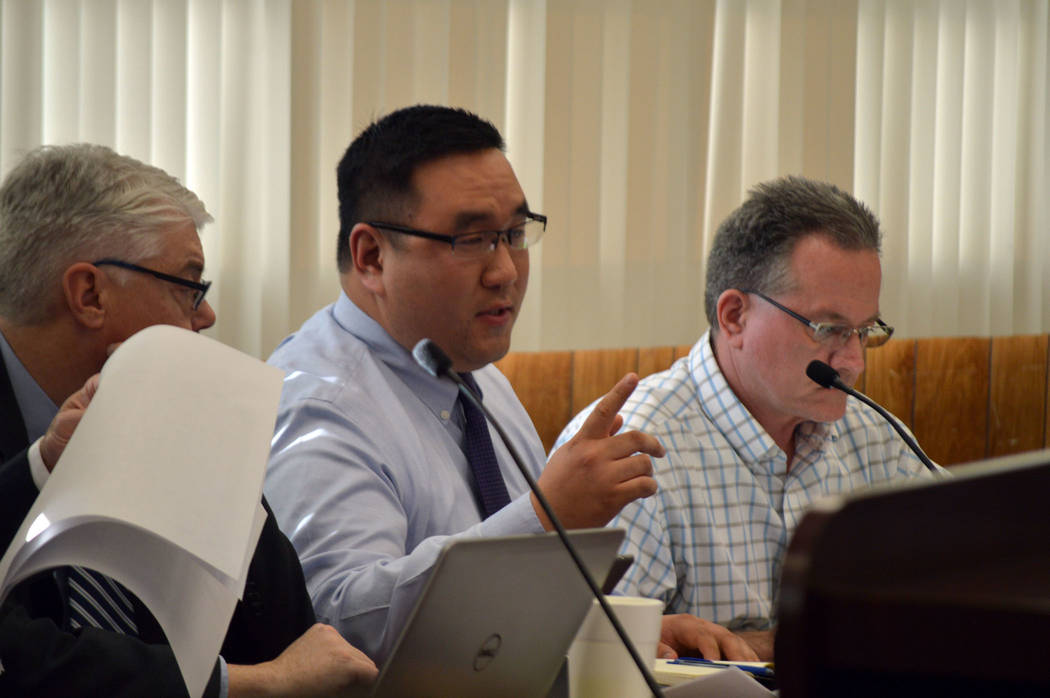 City Council held a workshop for the 2017-2018 fiscal year budget on Tuesday.
The purpose was to direct staff of any revisions to the tentative budget before its presentation to the council on March 28.
In the workshop, Finance Director Hyun Kim presented the budget, which includes a general fund of $29.7 million and a utility fund of $33 million.
Kim said he kept the revenue conservative, just 1.3 percent higher than the previous year's general fund budget of approximately $29.3 million, because of projected tax revenue increases.
The general fund capital projects account for approximately $1.7 million of the budget, which is a 27.5 percent decrease from the previous year.
Within the general fund, staff is recommending two new full-time positions, a management analyst and for staff support, within the city manager and finance departments for the 2018 fiscal year.
The management analyst would be a grant writer, as well as provide analysis within the departments for funding opportunities. He or she would also seek out those opportunities.
The utility fund capital projects account for approximately $9.5 million of the budget, which is a 97 percent increase from the previous year.
"We are proposing to the elected body consideration of over $9.5 million in capital projects, including $500,000 in vehicle projects," Kim said. "Most of these projects encompass replacement or enhancements to our aging infrastructure within the water, sewer, and electrical departments."
Those tentative projects include but are not limited to: the 69kV Transmission Loop, electric meter replacements, tap transformer and breaker replacements, a water line to the Eldorado Valley, fire sprinklers and remodel at City Hall, a generator at the city shops, and replacing the floor at the Hemenway reservoir.
The City Council asked for a detailed breakdown of the capital projects in the general and utility funds, new full-time and part-time positions, impact to fire and police departments from Interstate 11, and a lease summary.
The tentative 2017-2018 fiscal year budget is available online at http://bouldercitynv.opengov.com.
Contact reporter Celia Shortt Goodyear at cgoodyear@bouldercityreview.com or at 702-586-9401. Follow her on Twitter @csgoodyear.