City hires communications manager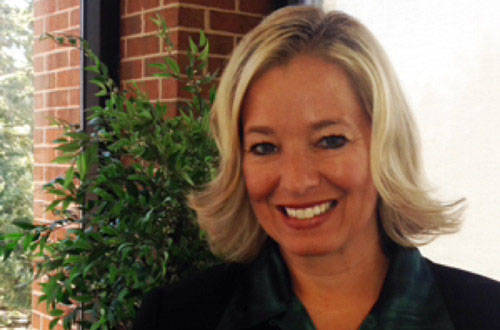 Boulder City has hired its new communications manager. Lisa LaPlante started work Monday, July 16, for the city, where her duties include planning, directing, managing and overseeing the activities and operations of the city's communication.
"My goal is to provide residents, community leaders and city employees with a better understanding of the work being done by the city," she said. "Often, we work in silos, so focused on one area that we don't know the needs or challenges in another area. Breaking down silos and sharing information can only make an organization stronger."
LaPlante recently relocated to Southern Nevada from west ern Michigan for her husband's job. In Michigan, she managed communications for Kent County for almost seven years.
"My colleagues and I worked to educate residents about county programs, connect people to the right resources, break down barriers preventing programs from succeeding and do it in a fiscally responsible manner," she said.
LaPlante has also worked as a television news reporter, covering a variety of things, including crime, courts, government and sports.
"I look forward … to determine what the communications needs and expectations are of residents, stakeholders and the employees of the city of Boulder City," she said. "I truly enjoy the role of sharing information through traditional and social media. I believe together we can create a communications plan that will keep everyone informed and educated."
City Manager Al Noyola said the communications manager position will become the central part of all the communication from and through the city.
"Her skills in media and communications will go a long way in delivering the city's message to the community," he said. "What a huge step to re-establishing trust and transparency."
"The city of Boulder City communications manager is a critical role," LaPlante said. "City Manager Al Noyola wants to keep residents informed about what is happening in a clear, concise and timely manner. His appreciation of this community is encouraging and motivating. I hope I can bring the same level of enthusiasm to work every day."
When she's not working, LaPlante said she enjoys spending time outside and running.
"Nothing gives you the perspective of a community like running," she said. "I have completed eight marathons and hope to do two more in the next year. My husband, Ken, and I love being outdoors. We're big college sports fans, looking forward to seeing a few football games this fall and winter."
The communications manager position was one of the 17 new full-time jobs included in the city's 2018-19 fiscal year budget. The annual salary advertised for it is $48.52 per hour, which equals $100,921.60 annually, without benefits.
Contact reporter Celia Shortt Goodyear at cgoodyear@bouldercityreview.com or at 702-586-9401. Follow her on Twitter @csgoodyear.