City finance department earns award; honor comes one year after audit shows funds missing from accounts
September 6, 2017 - 2:57 pm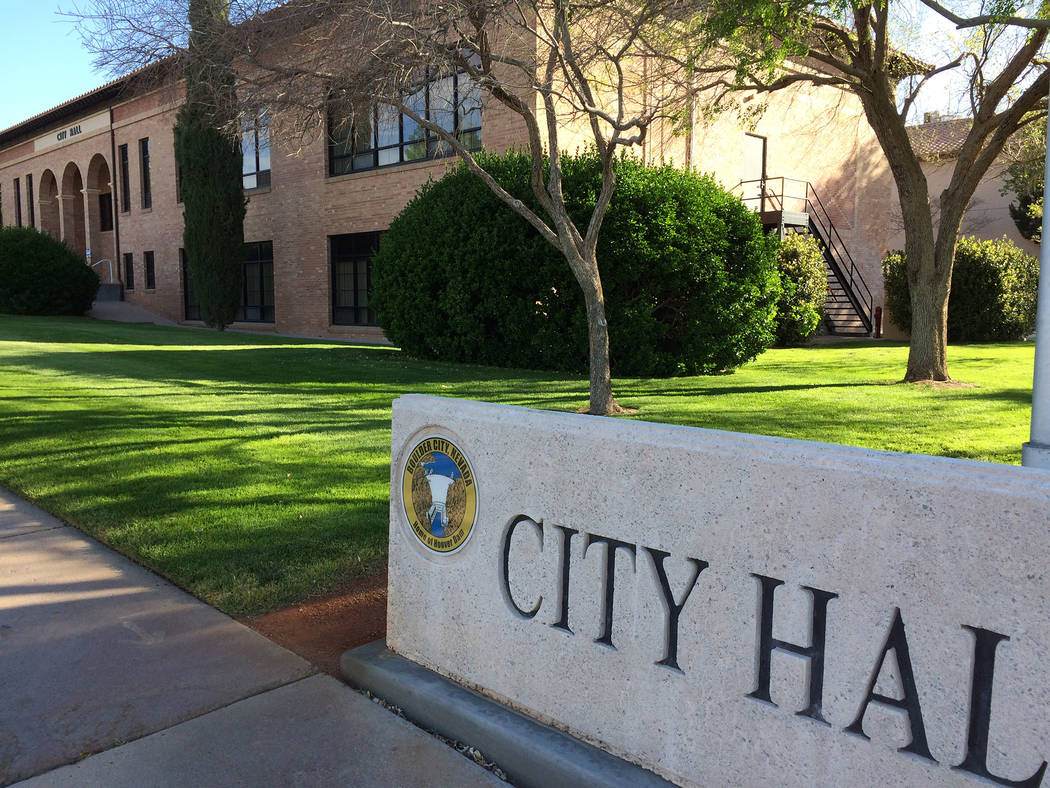 A national association recently recognized Boulder City's finance department with its highest honor.
The Government Finance Officers Association of the United States and Canada awarded the department the Certificate of Achievement for Excellence in Financial Reporting for its comprehensive annual financial report.
"The finance department strived to continue on the city's exceptional track record of financial reporting," said Boulder City Finance Director Hyun Kim. "We align our reports to our external stakeholders — GFOA, state of Nevada and citizens of Boulder City — in a seamless report. Whether we are compiling a single-scope federal report or our (comprehensive annual financial report), we try to diligently report our financial activities as accurately as possible."
Improvements to the city's financial record keeping have been made since Kim took over the department in October 2016. Under the previous financial director, a third-party audit showed $50,000 missing from the city's accounts, and a criminal investigation was launched in early 2016.
In its audit report, CPA firm Piercy Bowler Taylor and Kern recommended that city officials implement formally documented policies and procedures requiring the timely review of month-end bank account reconciliations, which should be conducted and signed by someone independent of the reconciliation process.
"Unreconciled differences" and the money missing from the city's accounts would have been detected if the transactions had been reviewed in a timely manner, the firm wrote.
To be considered for the Certificate of Achievement for Excellence, Boulder City chief accountant Doug Honey compiled a report of the city's comprehensive annual report for the finance officers association to review, Kim said.
According to the association, the city's annual financial report was then judged by an impartial panel on whether it met the standards of the program, which included demonstrating a constructive spirit of full disclosure to clearly communicate its financial story and motivate potential users and user groups to read the report.
"I am incredibly proud of the finance department and especially proud of the tireless effort by the city's chief accountant, Doug Honey," Kim said. "Mr. Honey truly deserves much of the praise in the accomplishment."
Kim also said he thinks the award will affect the city for years to come.
"I feel as though this impressive feat by the finance team will continue on for the foreseeable future," he said.
The finance officers association is a professional organization that serves the needs of its approximate 19,000 members, who includes federal, state, provincial and local finance officials. Its overall mission is to promote excellence in state and local government financial management.
The Chicago-based association also provides publications, training programs, services and products designed to enhance the skills and performance of those responsible for government finance policy and management.
Contact reporter Celia Shortt Goodyear at cgoodyear@bouldercityreview.com or at 702-586-9401. Follow her on Twitter @csgoodyear.