City attorney agrees to resign at request of mayor, councilman
February 8, 2017 - 3:17 pm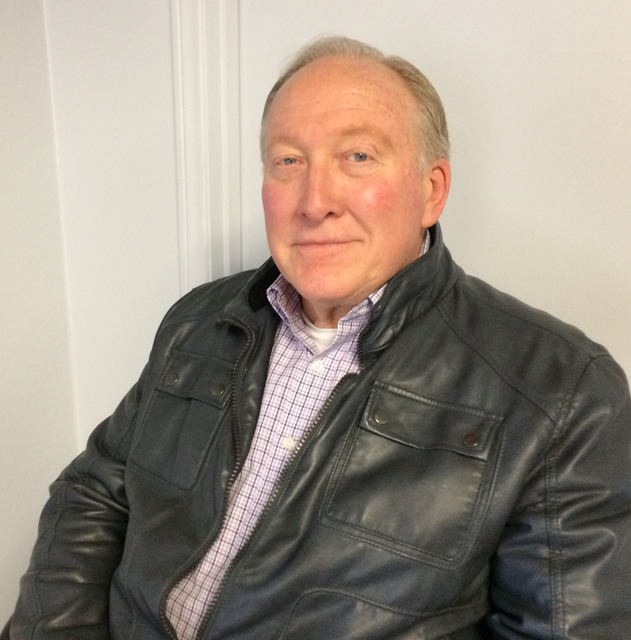 City Attorney Dave Olsen said on Tuesday that he has "resigned at their request" after meeting with Mayor Rod Woodbury and Councilman Cam Walker on Monday night.
"Last night I had a meeting with two members of the City Council. They indicated to me they, the two of them at least, felt like it was time for a change as far as the city attorney's office was concerned," Olsen said in an exclusive interview with the Boulder City Review. "I asked them a few questions. I wanted to know if they were willing to honor my contract as far as my exit. And they said 'Yes,' and I said 'Well, I think we are all on the same page.'"
Woodbury said there's always a risk when making major changes to city staff, but believes "this will prove to be in the best interests of everyone involved.
"As you probably know, Dave Olsen has been thinking about retirement for several years. And when we met yesterday, he agreed that now is probably a good time," Woodbury said. "Although there's never a perfect time to make major changes like this, we all concurred that it's time to get some new blood in the position."
Olsen's resignation is expected to take effect July 1, but must to be approved by the entire council before it becomes official. Because of Nevada's open meeting laws the matter could not be placed on the agenda for the council's next meeting on Feb. 14. The earliest they can discuss the matter will be during their Feb. 28 meeting.
If approved, the agreement will grant him the severance package that was part of his initial hiring package.
"As always, Dave was dignified in the way he responded and equally magnanimous in his commitment to keep serving the city through his retirement date.
We asked him to schedule his departure for the summer to coincide with both the new fiscal year and with the investiture of at least one new council member," Woodbury said. "That will also give us time to conduct a search for Dave's replacement."
Olsen said he has offered to help with the recruitment of a new city attorney in any way that he can.
"I feel lucky to have worked for the city for the past 17 years," Olsen said, adding that he is especially proud that his signature is on all the leases for the solar companies in the Eldorado Valley.
Woodbury and Walker commended Olsen for his performance during their meeting, "including playing a significant role in helping our town get through some really rocky financial and political times," Woodbury said.
However, they have not always been pleased with his work.
Olsen received a less-than-favorable job performance review from the council in February 2016. He was criticized for lack of communication, hypocritical actions and failing to complete certain tasks. Walker was the most critical of the council members, giving Olsen a 2.1 rating on a 5-point scale.
"They indicated that they wanted to see some real dramatic changes in certain areas of my performance. And at that point in time, I was thinking, you know, that maybe it might be time to retire, maybe it was time for me to do something else. But instead I knuckled down and performed," Olsen said.
At his evaluation six months later, council members noted he had made improvements.
"I think there has been an improvement of your work performance since your last evaluation," Councilwoman Peggy Leavitt said in September. "You are a satisfactory worker now, but I think you should aim higher. I think your professionalism has improved, but I want you to find new ways to exceed the next evaluation."
Both Olsen and Woodbury said that his long tenure is unusual for a city attorney.
"Dave has faithfully served the city for 17 years, which is well beyond the normal shelf life of most public administrative officers," Woodbury said.
Overall, Olsen has 35 years of government service in the state. He started as a mental health technician for Nevada State Hospital, was a policeman in Reno, was deputy district attorney in White Pine County and city attorney in Ely for about 10 years.
He will receive a pension from the Public Employees Retirement System of Nevada.
Olsen said he is unsure what his future career plans are, but said there are "other opportunities out there," including working as an attorney representing children whose parents are battling over custody issues.
He plans to remain in Boulder City and hopes he will have more free time to spend on community service through the Boulder City Sunrise Rotary Club.
Hali Bernstein Saylor is editor of the Boulder City Review. She can be reached at hsaylor@bouldercityreview.com or at 702-586-9523. Follow @HalisComment on Twitter.