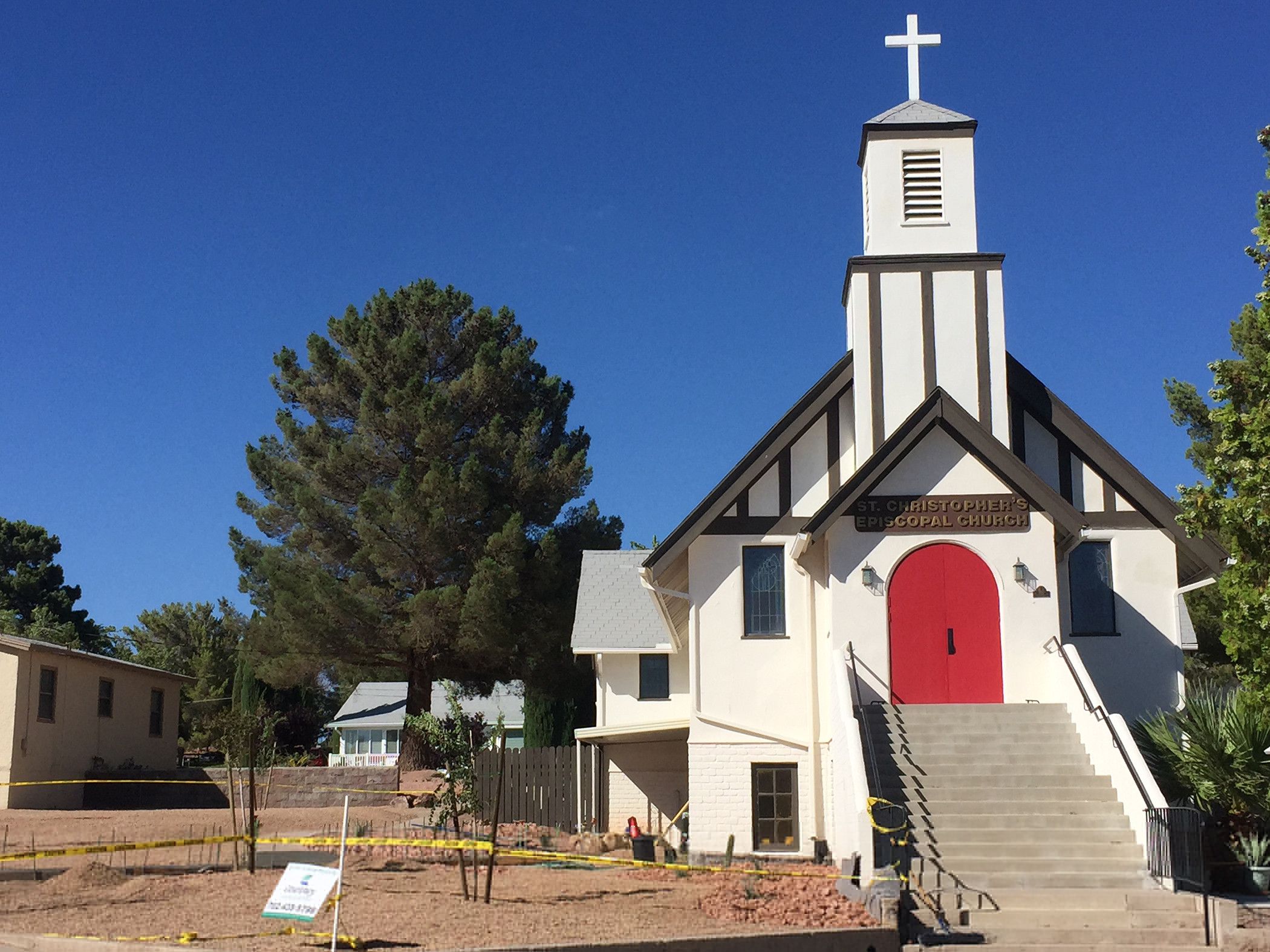 Not much has been done to St. Christopher's Episcopal Church since it opened its doors in 1932, but that's about to change as the church begins its "green" journey.
The grass landscaping in the church's front yard has been dug up and will soon be replaced with rock and ash trees. As the drought continues to plague the Southwest, the Rev. Jim Lyons wants to make sure the church is doing its part to save the environment.
Replacing the grass with rock was just one way to do that, he said.
"We're stewards of the Earth and water is obviously an issue," Lyons said. "We have to act in such a way to turn things around so there's enough water for everybody."
Lyons said the church's kitchen, which hasn't been updated since the 1950s, will get a face-lift, and handicapped bathrooms also will be installed. Eventually, the church at 812 Arizona St. will add solar panels to the patio roofing as part of its efforts to shift from its traditional foundation.
"We need it. We have to find that balance where we're being good to the environment and to our neighbors," Lyons said. "This is a little country church in the middle of a city, and it hasn't really changed since 1932."
Lyons is hopeful the new landscaping will be completed within the next few weeks. His hope for the renovation is that it will give the church, which currently has about 125 members, a more inviting feel.
"I hate it when people say, 'This is the way we've always done it.' Well, if you've always done it that way, then where is the variety?" Lyons asked. "This is a parish that has looked forward and done a lot of community service, but when it came to taking care of the building, other things came first."
The Rev. Sandy Johnson of Boulder City United Methodist Fellowship is also a big proponent of St. Christopher's decision to go green and break away from the norm.
"Our whole church is rethinking how we do ministry and how we share God's love. And taking care of the planet is part of that message," she said. "I think Christianity, and churches in particular, are generally in decline, and I think part of that is because we're doing things the same way over and over again. Being green is certainly an important part of who we are."
Contact reporter Steven Slivka at sslivka@bouldercityreview.com or at 702-586-9401. Follow @StevenSlivka on Twitter.