Business Beat: Holiday shoppers flock to 'small businesses'
November 28, 2018 - 3:57 pm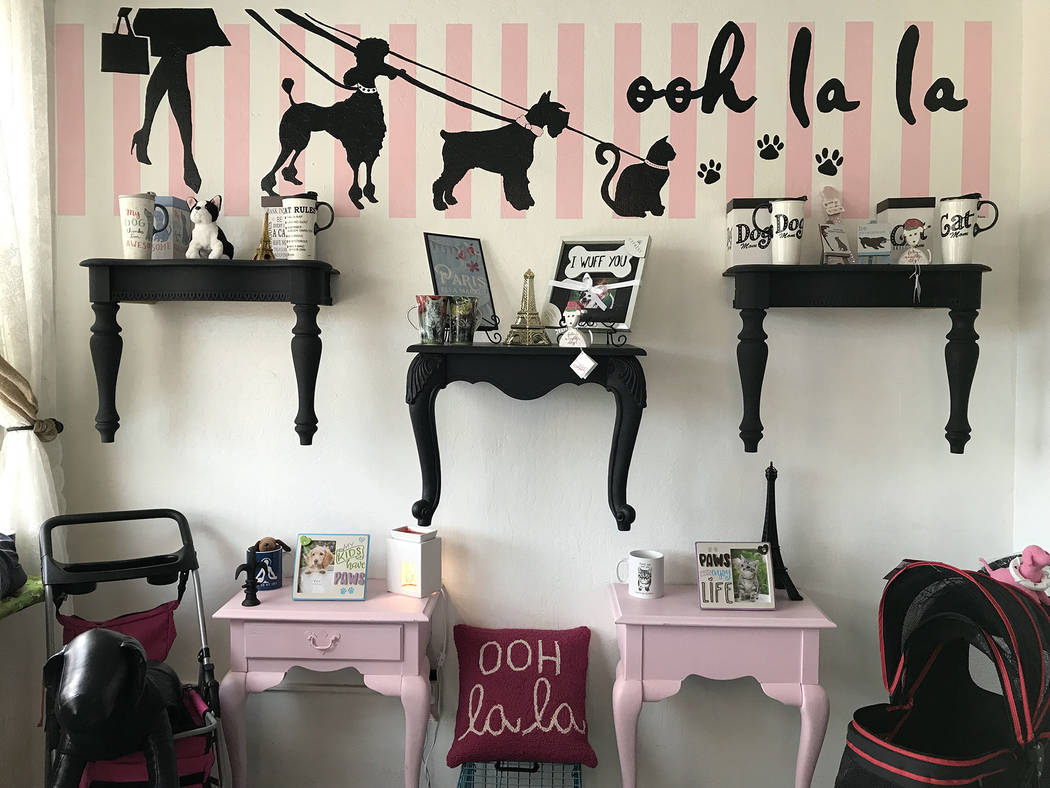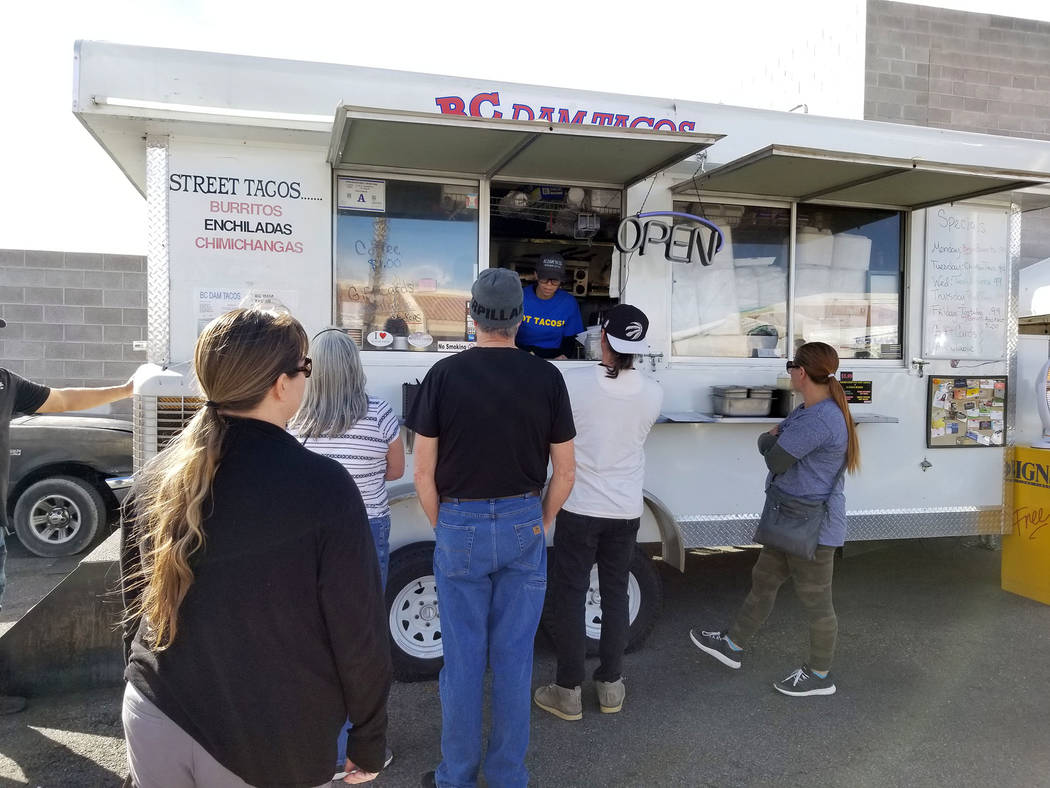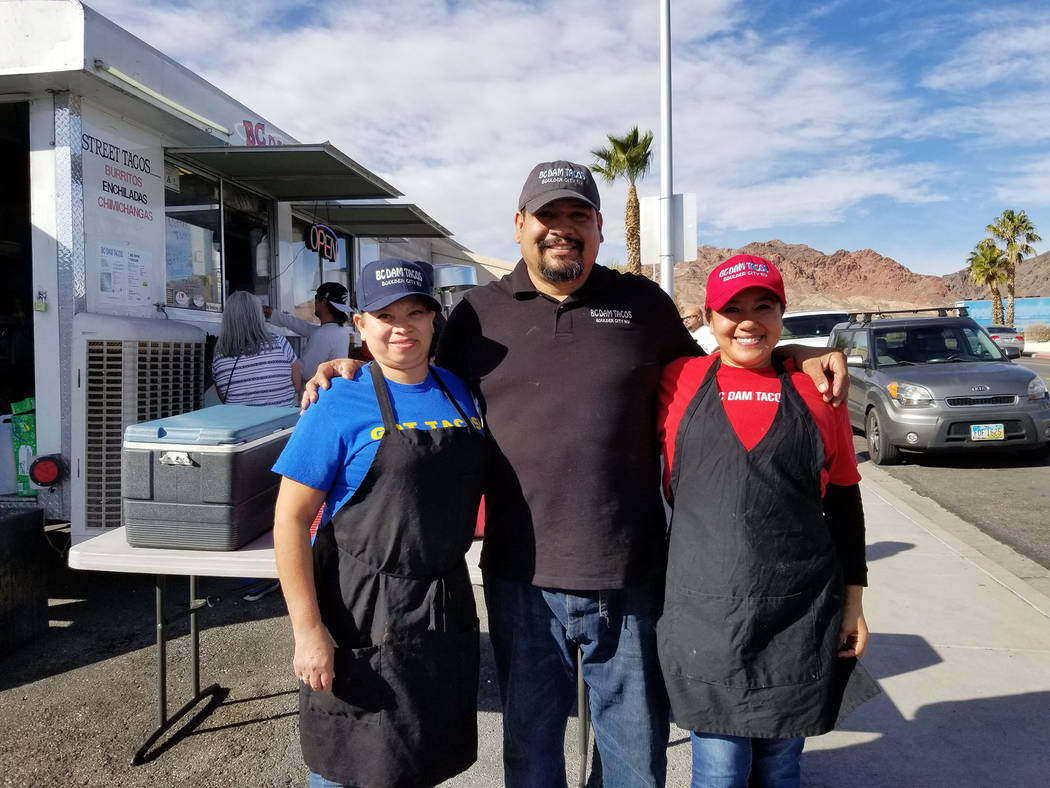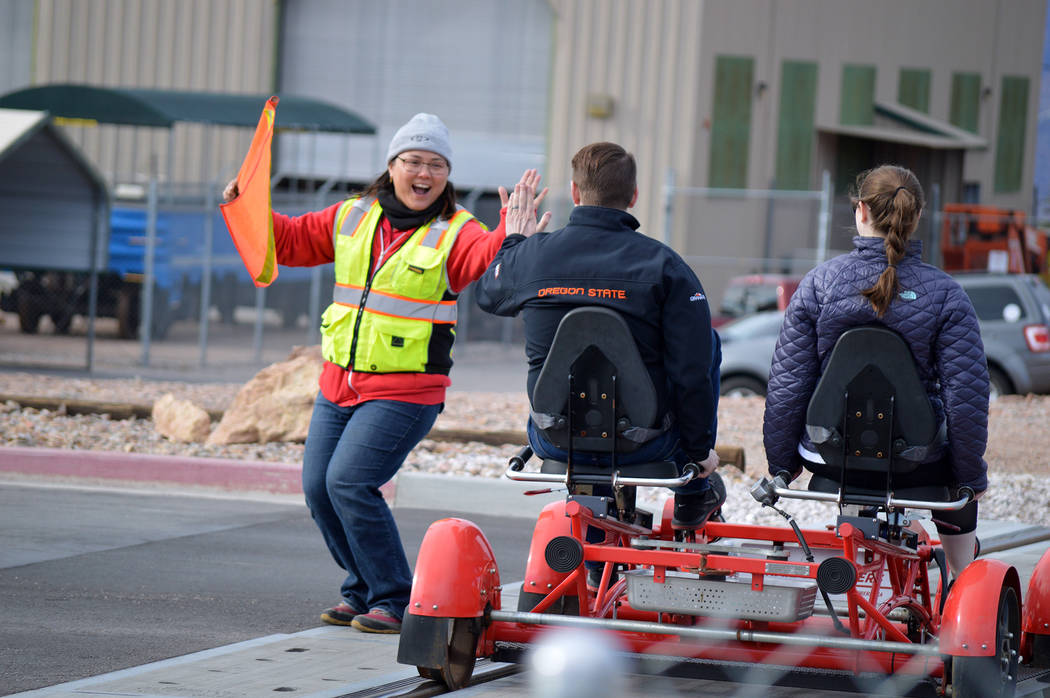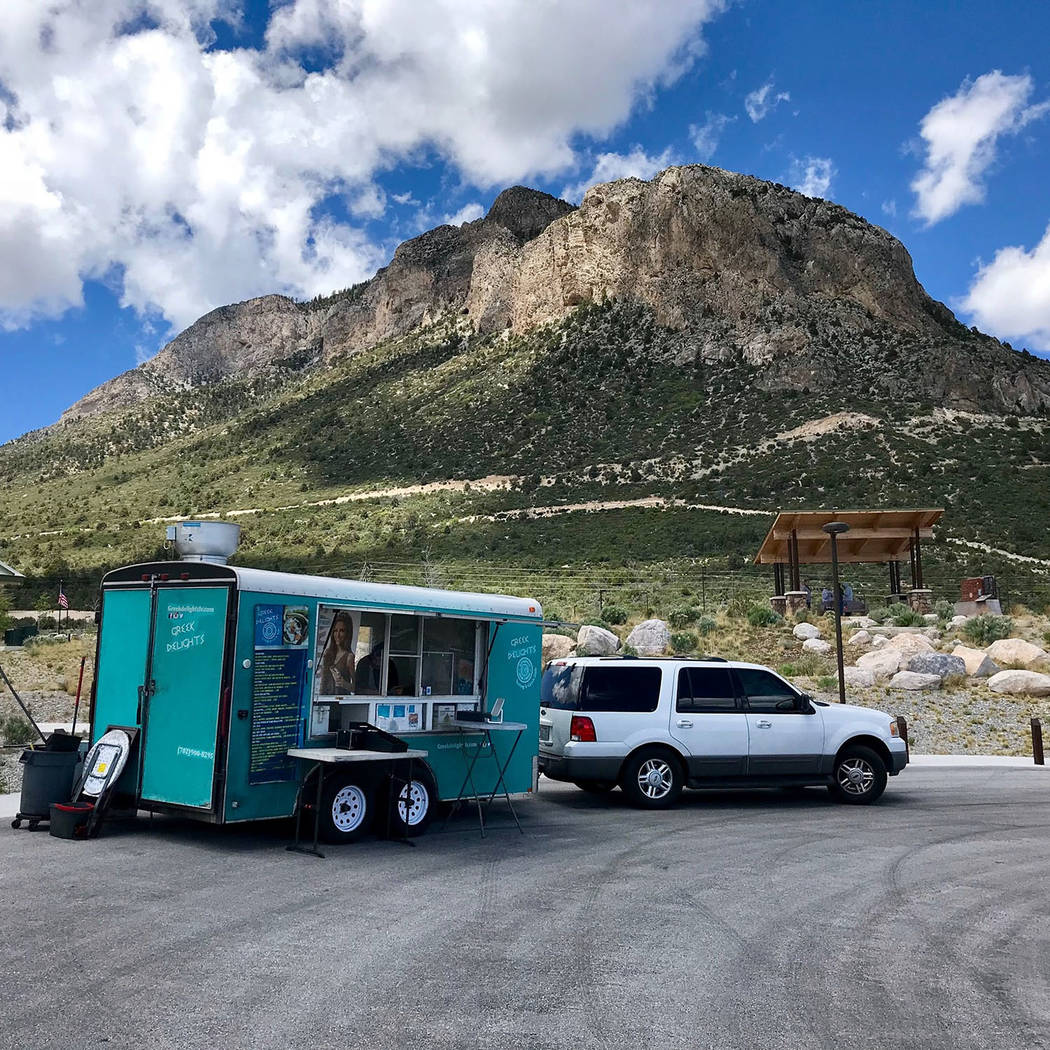 After stuffing themselves on Thanksgiving and hitting Black Friday sales, Southern Nevadans strongly supported Boulder City businesses on Small Business Saturday.
"Small Business Saturday was a huge success for us at Distressed and Disorderly," owner Kari Livington said of her shop at 1400 Wyoming St., Suite 3. "We had a great turnout from our loyal local customers as well as (Las) Vegas locals and tourists."
Candy Moncayo of Ooh La La, 1400 Wyoming St., Suite 2, said she also saw plenty of shoppers.
"It was great to see so many people out last Saturday. Many of my loyal customers came to shop and support my shop. I had new people who shopped and also loved the spa and have set up grooming appointments for December."
Open for less than a month, Beauty Kitchen Boutique "was booming" Saturday, according to owner Heather Marianna.
"I think people are really excited to get out and venture around all of the shopping gems located in Boulder City," she said. "Besides seeing a ton of brand-new faces, we actually saw a lot of repeat customers who had been in during our grand opening earlier in the month who came back to take advantage of our holiday sales to now stock up on goodies for their friends and family. What better gift to give someone during the most stressful time of year than something to pamper and relax themselves with? We are still encouraging residents to shop local and will have holiday deals, drinks and light bites following the Christmas Parade this Saturday."
The boutique is at 501 Nevada Way, Suite 5.
Started in 2010, Small Business Saturday was created to encourage people to do their holiday shopping at small businesses within their community.
Rise and shine
BC Dam Tacos, 708 Canyon Road, is now open for breakfast. The family-run food trailer offers a variety of Mexican fare as well as daily specials. It started serving breakfast burritos and tacos from 8-10 a.m. Monday, Nov. 25. It also has a vegan and vegetarian menu upon request.
Owner Rolando Medrano celebrated the business' one-year anniversary this month and said it has brought a lot of people to that area of town, including new customers every day.
"The neighbors are great here," he said.
BC Dam Tacos is open from 8 a.m. to 7 p.m. Monday through Friday.
In addition to the trailer, Medrano is available for catering.
It's all greek to me
The Greek Delights food trailer will be open for business Tuesday, Dec. 4, at 2 Wheels, 567 Nevada Way, according to owner Dion Katsoris.
The Planning Commission approved a conditional-use permit at its meeting June 20. Katsoris said in August that he was waiting on the city before he could open.
Katsoris previously said he plans to serve gyros with a 70/30 mix of beef and lamb, as well as Greek potatoes, kebabs, chicken, steak, fresh salads and specials.
Pedal power
Rail Explorers, which offers pedal-powered rail bike excursions, will return to Boulder City at the start of the new year. The trips along the historic rail lines that were used to help build Hoover Dam are scheduled to begin Saturday, Jan. 5, at the Nevada State Railroad Museum on Yucca Street, said Mary Joy Lu, CEO.
The company offers trips on tandem or quad rail bikes. The round-trip rides, which include transportation back to the depot aboard one of the museum's historic trains.
The company expects to continue operating in the area through April.
Visit http://www.railexplorers.net or call 877-833-8588 for more information.
Business Beat wants your news
We want news, tips, anything you want to tell us about Boulder City business, as long as it's true and as long as it's not pure publicity. Send it all to news@bouldercityreview.com.