Boulder City's Smith honored as pioneer in rural health
January 16, 2014 - 5:15 am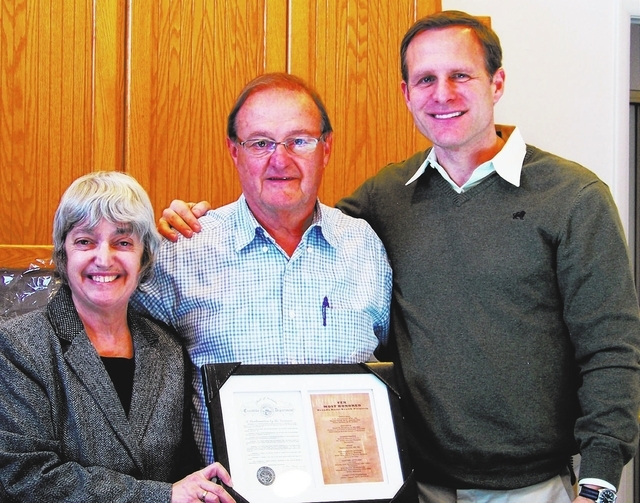 Boulder City's Dr. Warren L. Smith, founder of the Family Doctors of Boulder City, was honored as a pioneer in Nevada rural health several months ago, but wasn't able to receive his award until Jan. 8. Smith was one of 12 people in the state, and one of only three doctors, honored at Nevada Rural Health Day, according to Jamie T. Anderson, director of rural medical education at the University of Nevada School of Medicine.
Anderson presented Smith with the award for his continuing commitment to "community based medical education for both students and residents" since 1980.
Smith also was given a special coin commemorating Nevada's 150 years as a state, minted especially for the pioneers of rural medicine.
Anderson expressed her appreciation to Smith and the Family Doctors for nearly 25 years of allowing medical students and residents to be a part of the practice and observe doctors as they see patients on a daily basis.