Bilbray-Kohn announces challenge for Heck's seat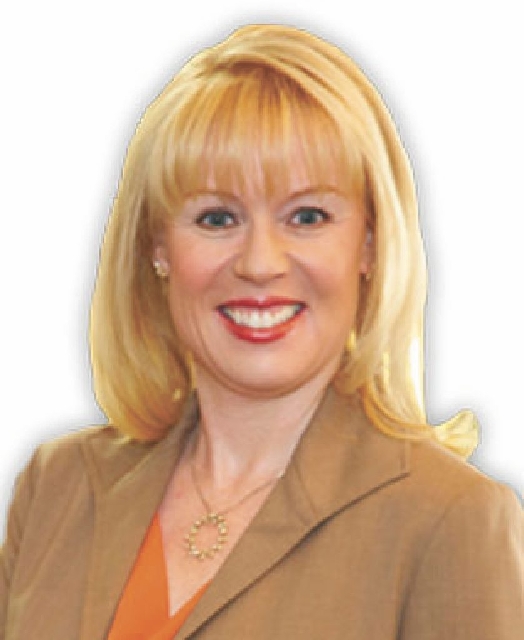 WASHINGTON — Erin Bilbray-Kohn, a Las Vegas political trainer and daughter of a former U.S. lawmaker, launched her own campaign for Congress on Monday.
Bilbray-Kohn, a Democrat, announced her candidacy for the U.S. House to represent the 3rd Congressional District, a suburban and rural district that includes Henderson, Boulder City, Laughlin and unincorporated areas to the southern tip of the state.
Barring any surprise entrants, the race to Election Day 2014 will pit Bilbray-Kohn against two-term incumbent Republican Rep. Joe Heck in a district that President Barack Obama carried in the past two presidential elections, narrowly in 2012.
The announcement was made via a two-minute video posted to a campaign website. In it, Bilbray-Kohn declares "Congress is not working" for families and the middle class.
"It is time for a fair budget that protects Medicare and Social Security, creates jobs and reduces the deficit," Bilbray-Kohn said, adding the economy should reward people who "work hard and play by the rules."
Bilbray-Kohn, 44, is the daughter of former Rep. James Bilbray, who represented Las Vegas in Congress from 1987 to 1995. She is married to Las Vegas pediatrician Noah Kohn, and they have two daughters.
Her website and a news release announcing her candidacy indicate she intends to campaign as "Erin Bilbray," which may boost her name recognition.
Active in community politics and associated with several nonprofit groups, Bilbray-Kohn is a committeewoman for Nevada on the Democratic National Committee. In 2006, she founded Emerge Nevada, which trains women to run for public office.
Formerly the group's executive director, Bilbray-Kohn stepped aside and is a part-time consultant to the organization, an arrangement that was approved by the Federal Election Commission as not presenting a conflict under election law.
Within hours, the race took its first twist when Republicans pointed out that Bilbray-Kohn's home in Spring Valley is not in the 3rd Congressional District. The law does not make residency a requirement to run.
Bilbray-Kohn responded: "We live in this community. We've spent most of our lives here. It's where I get my haircut, where we do our grocery shopping, and where our kids play.
"Redistricting may have just put our house just outside the line, but it doesn't change my deep roots in Southern Nevada and my commitment to this community and district," she said.
Bilbray-Kohn's decision to run comes as little surprise, as the Las Vegan had been recruited by national Democrats to run against Heck, whom the party believes is vulnerable in a swing district where there are about 10,000 more registered Democrats than Republicans. There are 66,000 registered independents.
Roberta Lange, chairwoman of the Nevada State Democratic Party, sought to contrast Bilbray-Kohn with Heck, whom she accused of having a "reckless agenda" favoring corporations over the middle class.
With Bilbray-Kohn in the race, Heck said in a statement that voters "will have a clear choice of who they want to represent them in Congress. My opponent and I have very different backgrounds and experiences."
Beyond that, Heck's campaign sought to portray Bilbray-Kohn as a creature of politics compared with the incumbent, who is a doctor and officer in the Army Reserve.
"Erin has been on the front line of hyperpartisan political advocacy," Heck campaign adviser Ryan Erwin said. "Joe Heck has been on the front lines treating wounded American soldiers."
Besides Emerge Nevada, Bilbray-Kohn said she helped create the Southern Nevada Prom Closet, which provides prom dresses to teenagers who can't afford them. A campaign biography said she also has worked on behalf of the American Diabetes Foundation and the Agassi Foundation.
She also said she, with her husband, created The Children's Free Clinic of Southern Nevada, the state's "first completely free health clinic for children."