Be aware of surroundings when using ATM
August 15, 2018 - 3:56 pm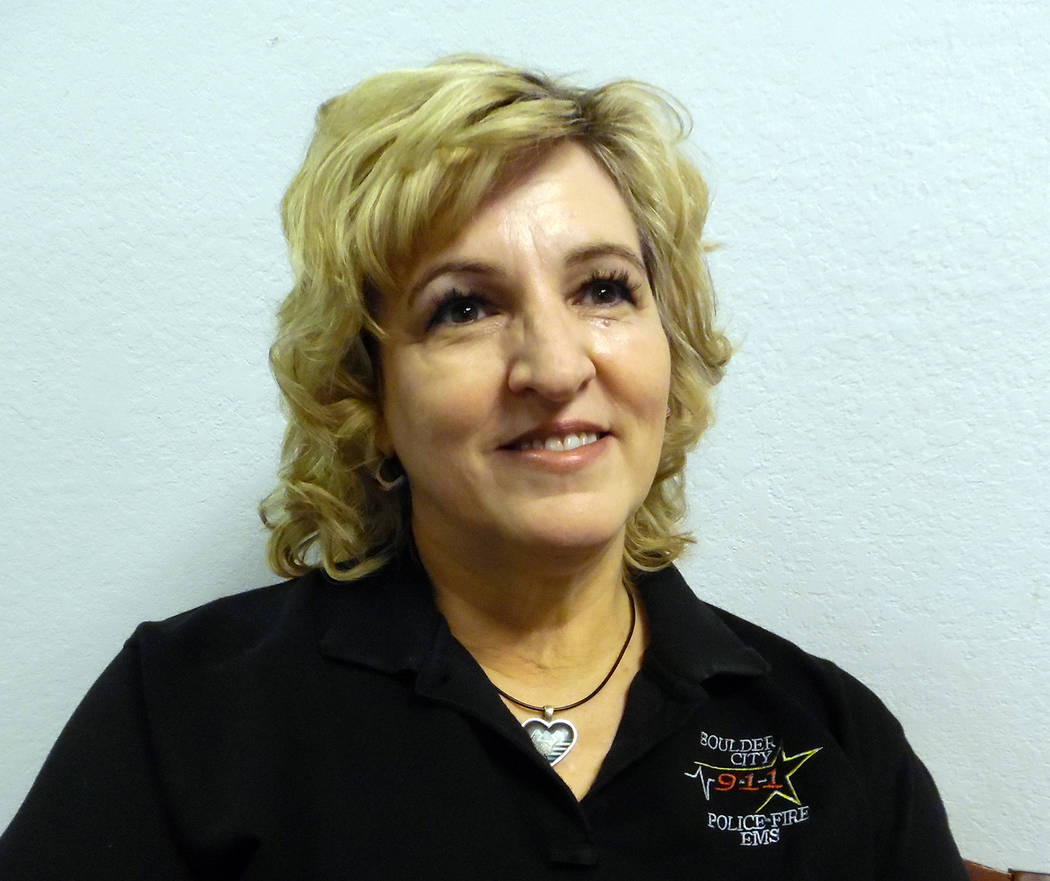 We should think personal safety when doing everyday things such as using an ATM. Here are some tips to help keep you safe.
Select an ATM with clear lines of sight in all directions, at locations with no building corners, shrubs, signs, etc., that could provide hiding places for an attacker. Be aware of your surroundings before and during your transaction, especially between dusk and dawn.
Return later or use an ATM in a supermarket or convenience store if you notice anything suspicious, such as a person loitering nearby. Don't go alone. Park in a well-lighted area as close to the ATM as possible. Keep your doors locked and passenger and rear windows rolled up when using a drive-through ATM.
Shield the keypad when using your personal identification number so it can't be seen. Memorize your PIN and keep it secret. Don't write it down or keep it in your wallet or purse.
Put your cash, receipt and ATM card away promptly. Count your cash later, in private. Do not leave your receipt at the ATM site. Avoid using the same ATM at the same time of day and day of the week.
Make sure you are not being followed when you leave an ATM location.
If you are being followed, drive to a police or fire station, or any well-lighted and crowded location or open business, and get help. Flash your lights and sound your horn to attract attention.
Give up your money or valuables if you are confronted by an armed robber. Any delay can make a robber more nervous and increases the likelihood of violence.
Aug. 2. Alarm: The clerk assures officers that he is not in distress despite the alarm's insistence of it at 1:37 a.m. in the 700 block of Nevada Way.
Accident: A brief-but-heavy downpour combined with strong winds result in a big rig hydroplane and rollover at 12:45 p.m. in the area of mile marker 48 on U.S. Highway 95.
Thought for the day: The truck driver escapes uninjured and waits for emergency services in a passerby's vehicle while his truck simply looks like it's taking a nap.
Aug. 3. Suspicious: The shoplifting, loitering and prowler calls converge when the containers previously containing the spoils are located in the caller's yard at 2:25 a.m. in the 500 block of Seventh Street.
Disabled vehicle: The party of 15 finds a tow works for the vehicle, but it takes four taxicabs to relocate the crowd at 9:16 p.m. in the area of U.S. Highway 93 and Pacifica Drive.
Thought for the day: It's not fun to be stranded alongside the road in these temperatures.
Aug. 4. Vagrant: Several reports are received of vagrant activity in the park and blowing debris littering the area at 12:40 p.m. in the 700 block of Nevada Way.
Foot patrol: Officers locate two people camping behind a sign in the park at 11:52 p.m. in the 700 block of Nevada Way.
Thought for the day: The dilemma continues.
Aug. 5. Parking: A vehicle is occupied and parked on a blind spot in a no-parking zone at 5:44 p.m. in the area of Quartzite Drive and Nevada Way.
Disturbance: The caller can hear male and female voices involved in a fight at 9:08 p.m. in the 1300 block of Potosi Drive.
Thought for the day: The co-ed video game challenge is getting heated but falls short of a brawl.
Aug. 6. Vagrant: A report comes in of people sleeping in the park bushes during the night at 6:19 a.m. in the 700 block of Nevada Way.
Family disturbance: The caller reports a family member has been drinking and becomes agitated when prevented from leaving with the kids at 9:40 p.m. in the 1300 block of Georgia Avenue.
Thought for the day: The options are discussed and the agitated driver decides the choice to stay with family sounds best.
Aug. 7. Assist other department: Officers assist with traffic control when a big-rig fire closes the road for several hours at 12:58 a.m. in the area of U.S. Highway 93 and Veterans Memorial Drive.
Disturbance: The shared domicile has become a contentious place and one party has to go at 9:52 p.m. in the 1300 block of Hazelwood Street.
Thought for the day: Thanks to everyone for making our job easier by waving and giving thumbs up during an inconvenient road closure.
Aug. 8. Wanted: Love is in the air; however, so is the sound of handcuffs at 9:37 a.m. in the 900 block of Utah Street.
Traffic stop: The driver is revoked for a previous DUI and now gets a new arrest to explain to the family at 2:43 p.m. in the 1600 block of Nevada Way.
Thought for the day: DUI penalties are getting pretty stiff these days, thank goodness.
Call(s) of the week: Threats: The subject makes threats to blow up the buildings, then speeds away on his trusty bicycle and earns himself a workout along with a trespass notification at 10:27 a.m. Aug. 2 in the 1000 block of Nevada Way.
Tina Ransom is a dispatcher with Boulder City Police Department. She is coordinator of the Boulder City Citizen's Academy.