BCPD officers respond to kidnapping call
Updated June 29, 2023 - 9:08 pm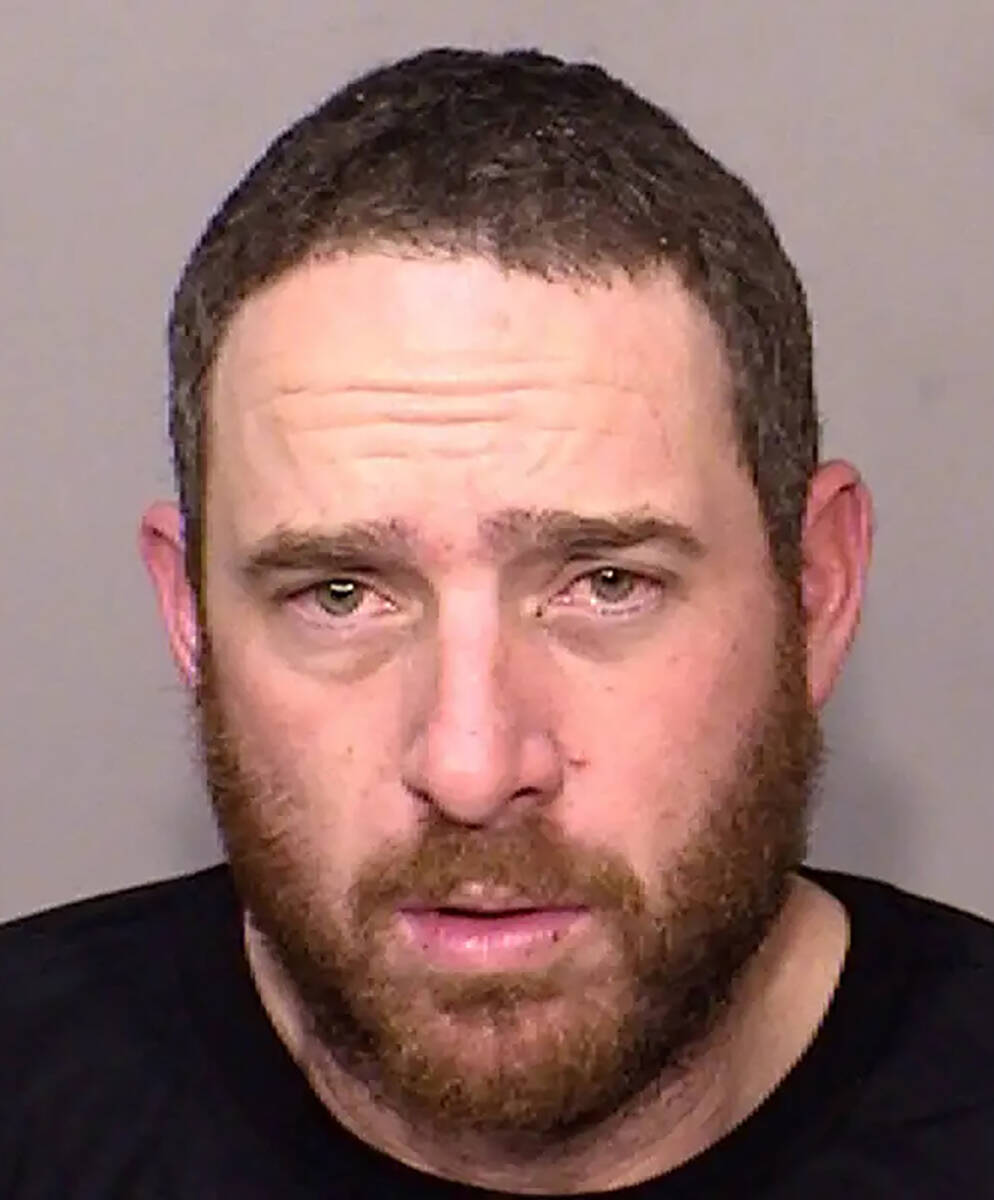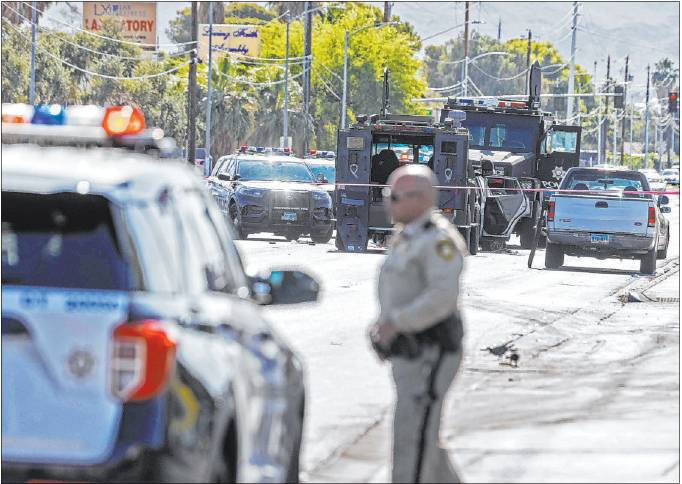 A suspect remains in critical condition following an alleged kidnapping that began on the outskirts of Boulder City. The incident marked at least the seventh time the suspect was cited or arrested by law enforcement personnel in Southern Nevada since 2021.
In the early hours of Friday, June 23, Boulder City Police received an assistance request after a woman texted 911 saying that she and two others had been kidnapped, according to Asst. Sheriff Jamie Prosser of the Las Vegas Metropolitan Police Department.
"Henderson Police dispatch received a 911 text message from a female stating she had been kidnapped and she feared the suspect was going to kill her," Prosser said in a Monday news conference.
It was determined that the vehicle, driven by the suspect, 37-year-old Jeffrey Hair, was southbound on U.S. 95 at mile marker 47. BCPD located Hair's vehicle and attempted a stop at mile marker 39. Hair was able to elude officers and a pursuit by both BCPD and Henderson Police Department ensued.
The chase led to Searchlight, where Prosser said the suspect then turned around and drove back to the Las Vegas area. At 2 a.m. LVMPD took over the pursuit. Officers were able to disable and box in the vehicle near the intersection of Lamb and Charleston boulevards.
"Shortly after the vehicle was immobilized, two victims got out of the car and ran toward officers," Prosser said.
A third victim, who was still in the vehicle, was sitting in the backseat with Hair in the driver's seat.
"Officers noticed Hair was armed with a handgun and he told officers he was going to shoot the hostage if they did not leave the area," she said, noting the officers deemed the situation to be a hostage barricade. At that point, SWAT was called to the scene.
She said SWAT officers observed Hair pointing his gun at the hostage. One round was fired by a SWAT officer, striking Hair.
Prosser did not say where Hair or the victims reside but did say that the female victim had been in a domestic relationship with Hair. Prosser said it appears Hair had learned that the female was in a relationship with another male. The second male victim is believed to be the roommate of the first male.
Hair was arrested on three charges of kidnapping with a deadly weapon, felony evading, assault with a deadly weapon and resisting a peace officer with a weapon. Without elaborating, Prosser said Hair has several prior felony arrests.
According to previous reporting in the Las Vegas Review-Journal, Hair was cited twice for reckless driving on July 22, 2022 in North Las Vegas. Per that reporting, he was cited for going 73 mph in a 35 mph zone and then, "minutes later," cited again for going 106 mph in a 35 mph zone. Had Hair been found guilty of both instances of reckless driving, his license could have been suspended for six months. Instead, after Hair paid a $780 fine and attended traffic school the charge was reduced by a judge to a parking violation.
This was not the first time Hair had traffic charges reduced. Two speeding charges in North Las Vegas in 2021 were similarly reduced to parking citations. Records show that a speeding case in Laughlin in 2021 was reduced as well.
Hair's run-ins with police continued in January of this year as well. On January 4, he was arrested in Laughlin after an hours-long pursuit that crossed over into Bullhead City, Arizona. According to previous reporting, he was charged with evading police, DUI and possession of methamphetamine. He was also reportedly driving a stolen car and tried to run over a state trooper, which resulted in an additional charge of assault with a deadly weapon.
This is an ongoing investigation. Anyone with any information about this incident is urged to contact the LVMPD Force Investigation Team at 702-828-8452.