BCHS scores: New sports fields, amenities complete campus renovations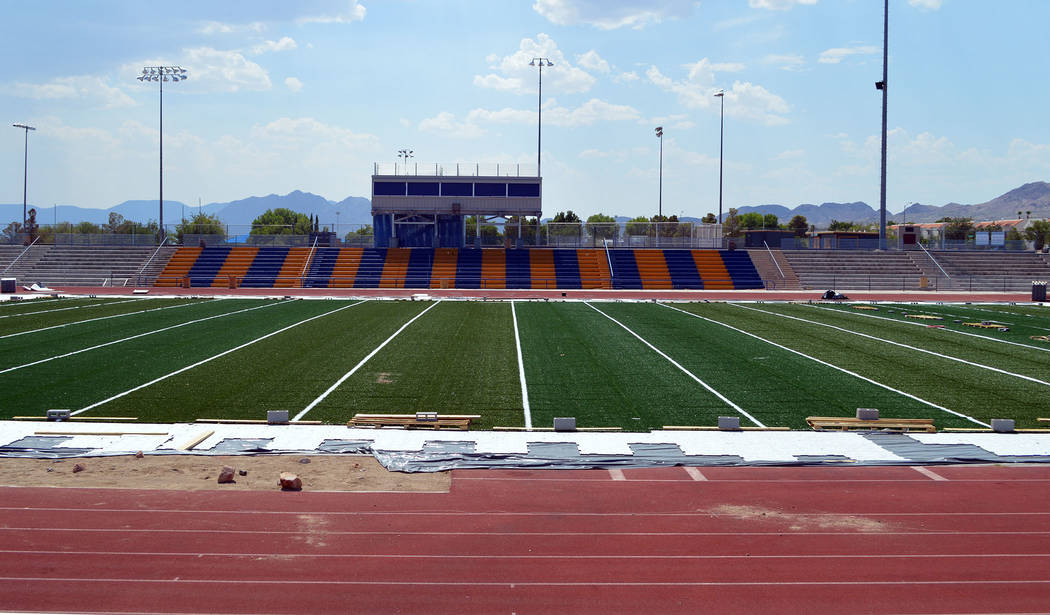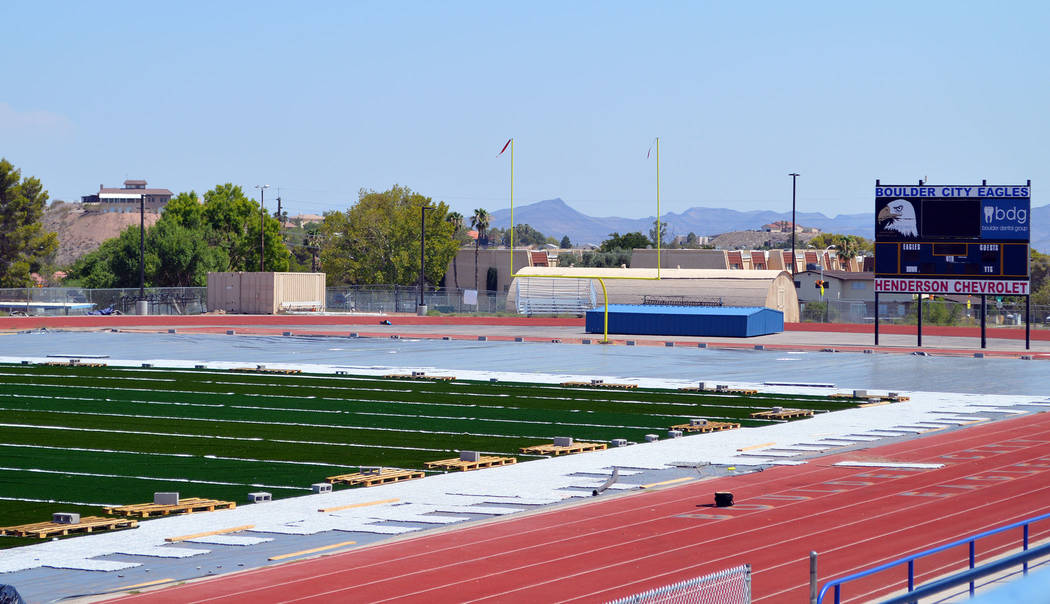 Boulder City High School will start the school year with a new football field, marking the end of its multiyear renovation and construction project.
"I am so excited to know that the entire school will be complete," said Principal Amy Wagner.
The field is part of the $2.5 million phase four of construction for the high school, which started this year and includes sports fields and improvements such as new concession stands, bathrooms, a press box, visitor bleachers and a retaining wall.
Wagner said the football field is "state of the art" and features an organic cork infill as well as yard line numbers, end zone coloring and lettering, goal posts and a sprinkler system to cool the field down before play.
"It's all new," Wagner said. "It's an exciting time."
Additionally, the project included new tennis courts and a soccer field. The tennis courts double the capacity of the school's existing ones and have LED lighting. The soccer field is regulation-size and has new sod and greater drainage capacity.
The football field is the last of renovation projects at the school that included a new, state-of-the-art theater, a fine arts building, more than 20 classrooms, a lecture hall and administrative office space.
The construction is being paid for through bonds approved by voters in 1998.
"The school looks completely different than when I got here, but it still embodies and embraces the history, heritage, relationships and pride, and all this work makes that happen. … I'm excited to be a part of it," she said.
The school has been under construction for Wagner's entire tenure as principal.
"I'm kind of sad to see the construction guys go," she said. "They've become our family. They made sure the school got what it needed."
Contact reporter Celia Shortt Goodyear at cgoodyear@bouldercityreview.com or at 702-586-9401. Follow her on Twitter @csgoodyear.