BCHS graduates 145 Eagles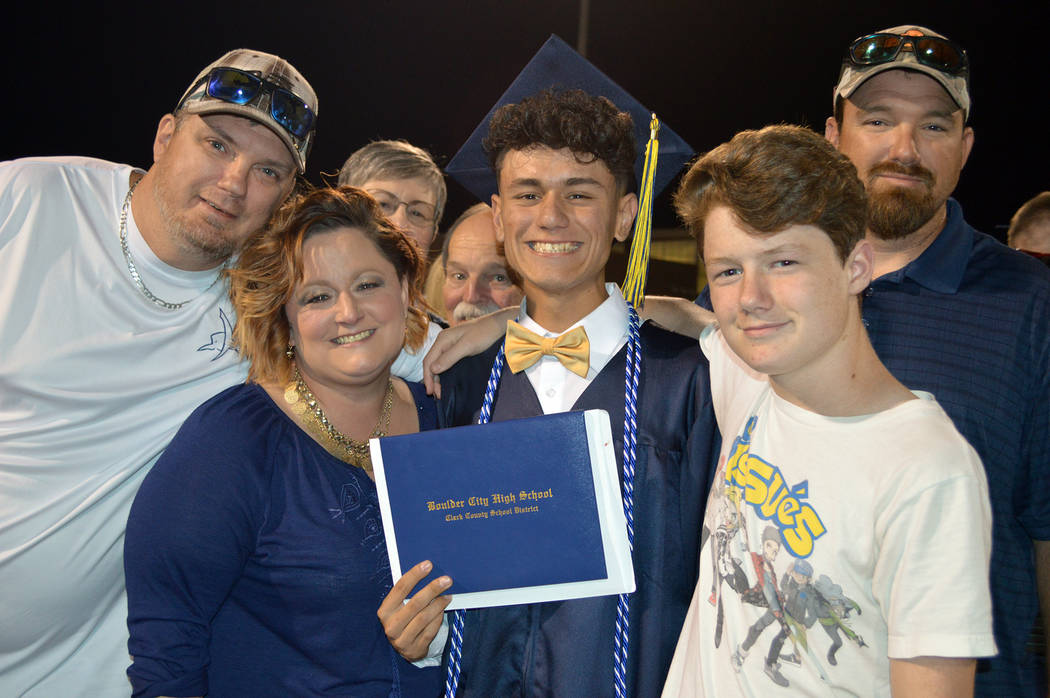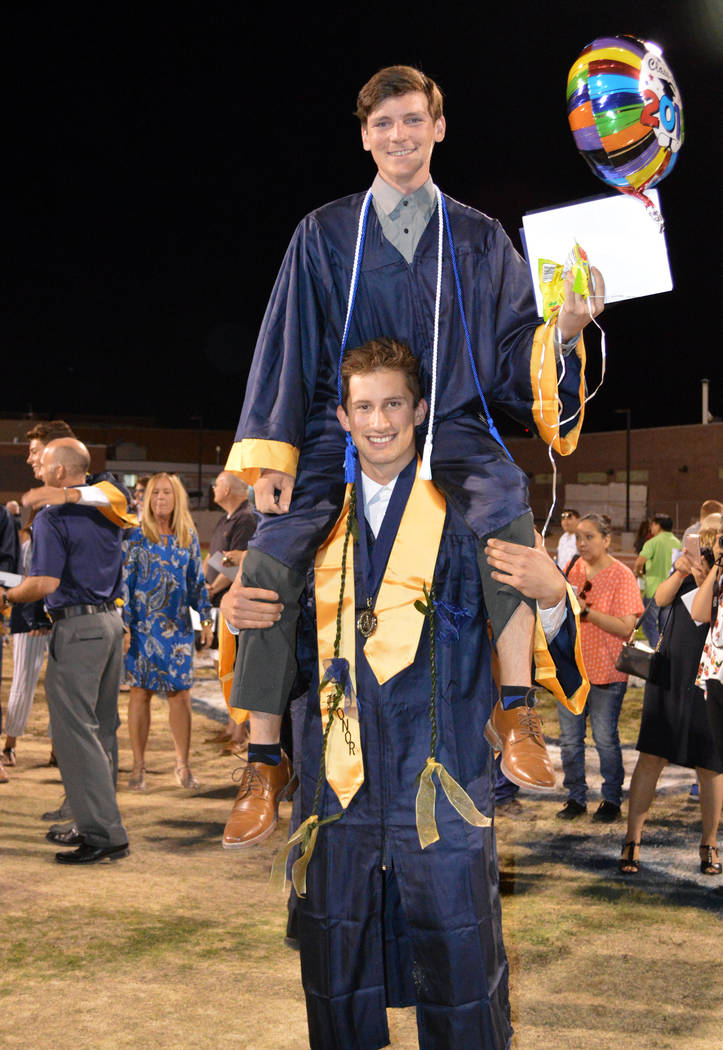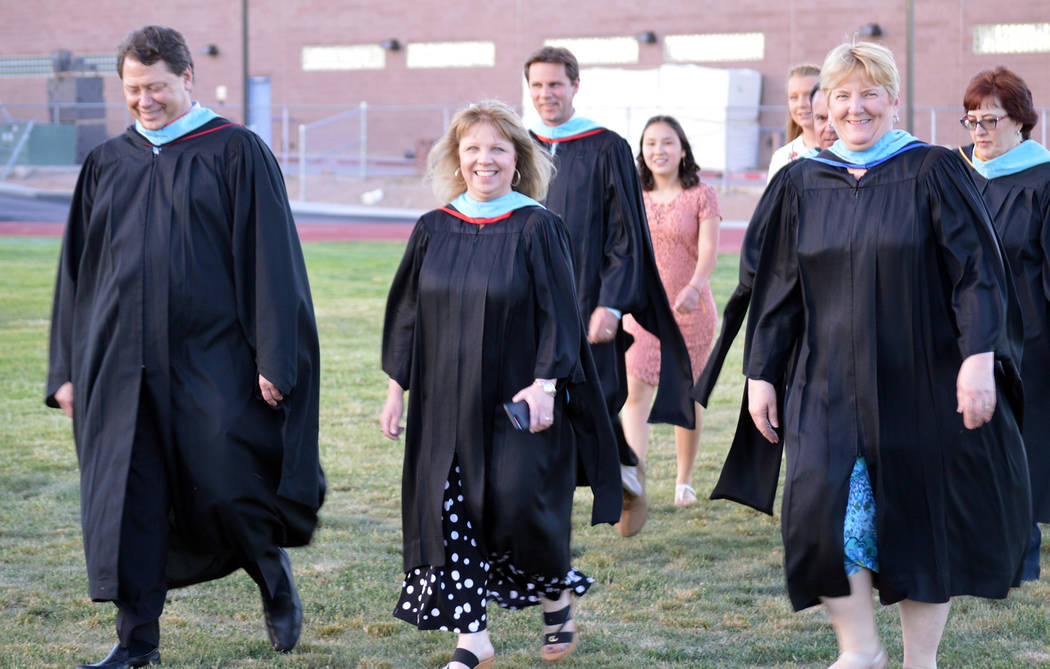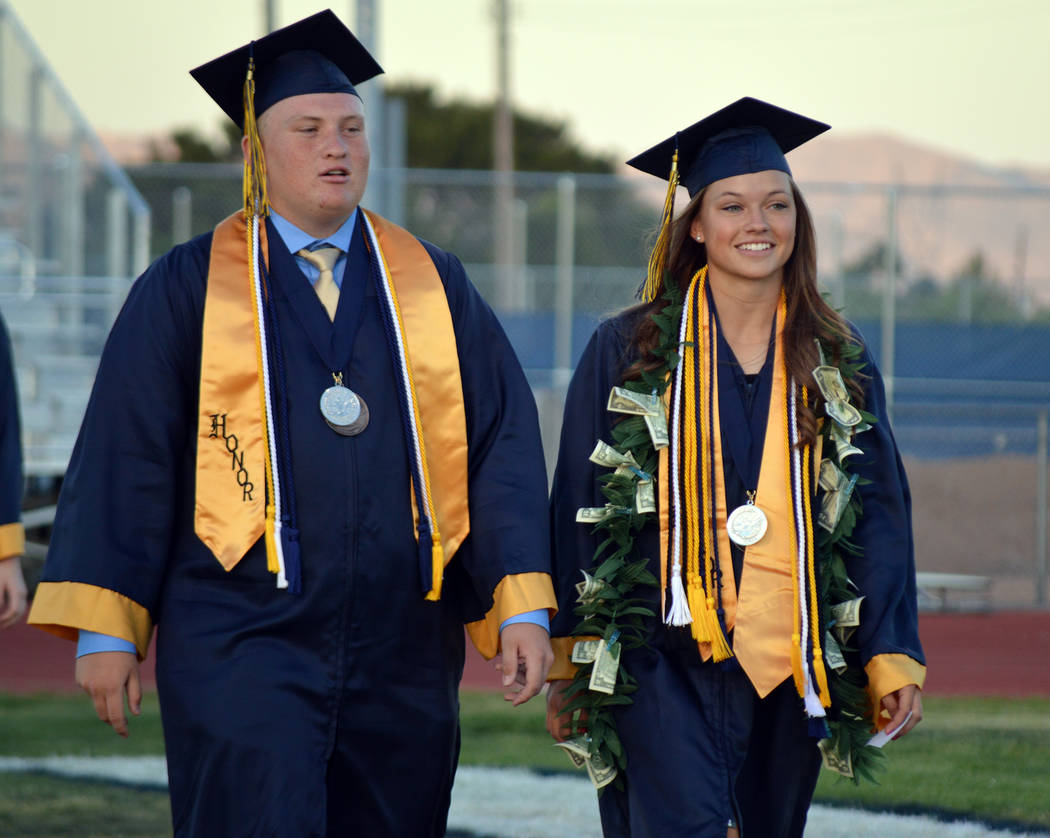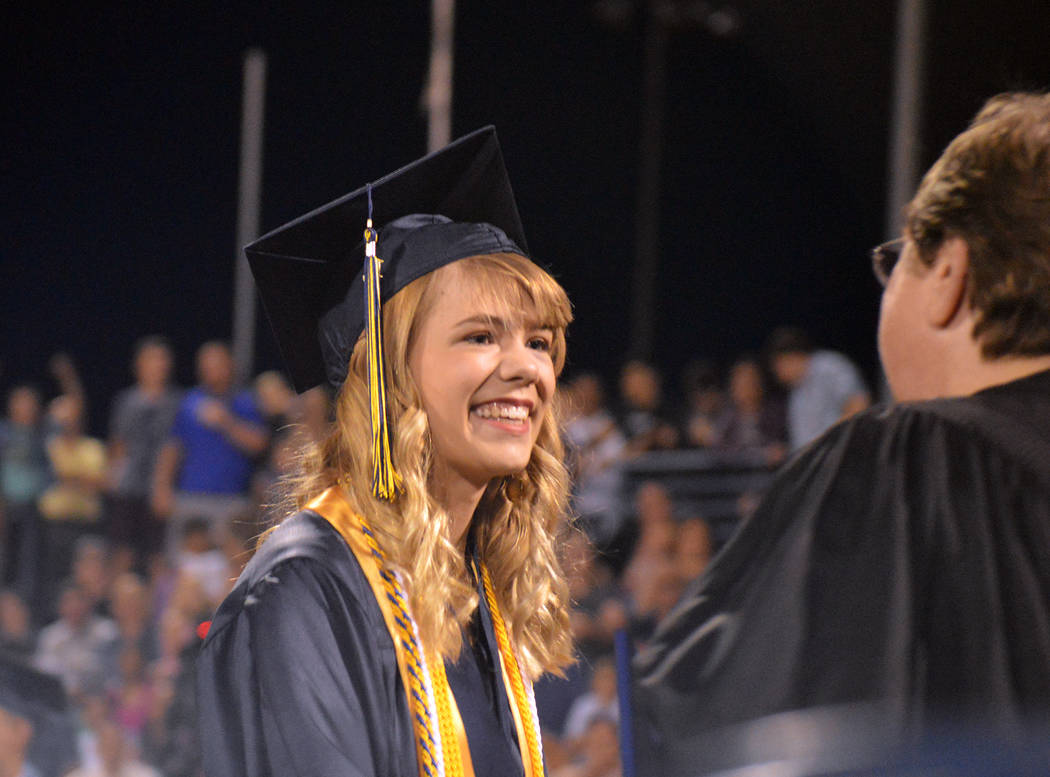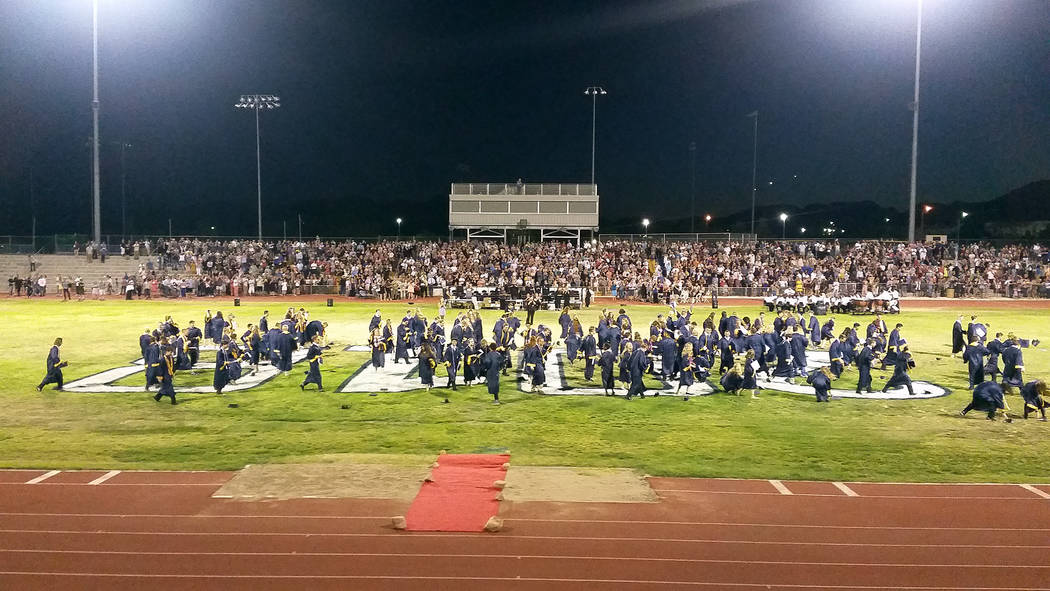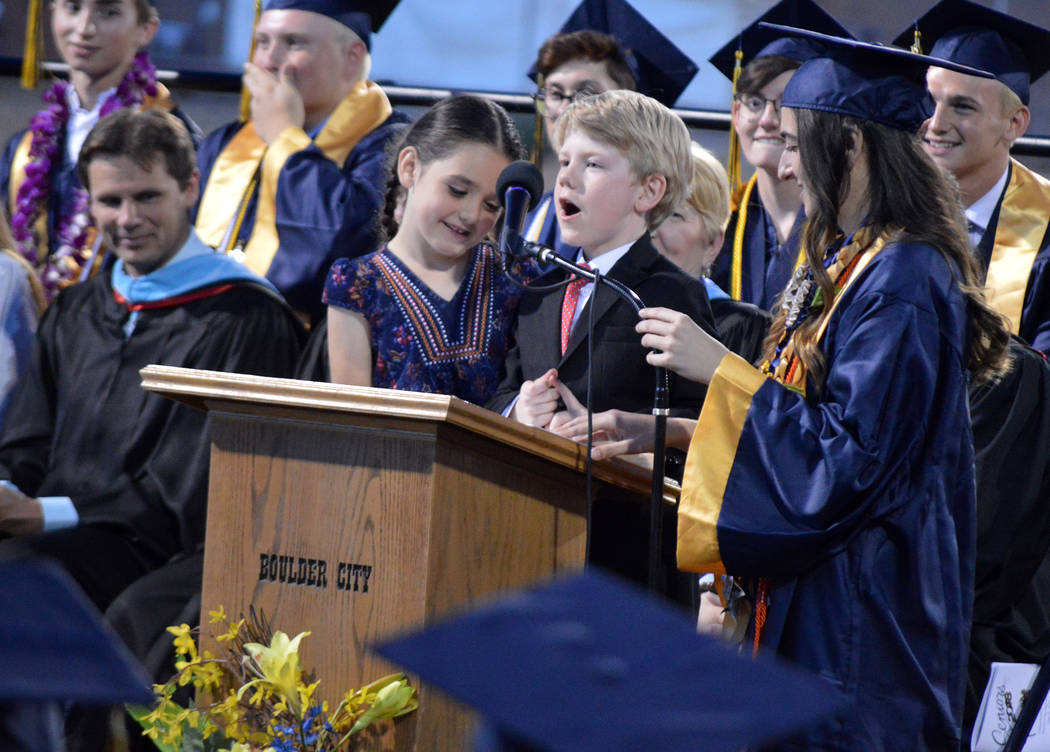 Boulder City High School held its 77th annual commencement Friday, May 25, at Bruce Eaton Field, and 145 seniors graduated and moved on to the next steps in their lives.
"It was so awesome to see all of the family, friends and community who came out to celebrate the BCHS class of 2018 as they graduated on Friday night. … I love the tradition of celebrating our seniors with a graduation ceremony outside on our football field as the atmosphere is exciting," said Principal Amy Wagner. "I am so proud of the legacy of the class of 2018 and am looking forward to their many accomplishments after high school when they embark on their next adventures."
The ceremony featured speeches from the class of 2018's five valedictorians and one salutatorian.
Salutatorian Sean Garner told his fellow graduates that the true test of character comes when they are in the valley and that the next time they find themselves there they should ask themselves how they can rise higher.
Valedictorian Camille Torgesen reminded her classmates of the good times they had in the midst of their hard work.
"All these hard times have not come without rewards," she said. "We've had good times, too. … Remember class of 2018, we're the first class Principal Wagner took a selfie with. We're destined for great things."
Valedictorian Kirsten Lowe congratulated her classmates for making it through high school and reminded them to count every achievement and focus on what they could do for their futures.
Valedictorian Erica Snow said that each of the students was completing a journey of discovery and they should look at the positive parts of what could seem like a difficult decision.
Valedictorian Clayton Pendleton thanked his coaches for the impact they'd had on him during high school.
"I learned that it takes hard work and grit to be successful, even if it hurts," he said.
He also thanked the teachers, counselors and other staff at the school for their work in his life.
"Thank you. … We wouldn't be here without you," he said.
It was also a time for the graduates' families to reminisce and join in the celebration.
"It's amazing," said Laura Barth, whose daughter, Hannah, graduated. "I'm just so happy for her."
Hannah's brother, Billy, a 2013 graduate, was also there for the graduation.
"It's cool because I went to high school with a lot of their (class of 2018) siblings," he said. "Boulder City is a special place."
Longtime Boulder City resident and Boulder City High School alumnus Mike Pacini was there and excited because his son, Vinnie, was graduating.
"This is 33 years after I graduated on the same spot. … I love it," he said. "I love the teachers, how they engaged him and made him a better student when I was worried about him. They're awesome."
Valaraee Anderson's son, Gabriel Lawrence, graduated on Friday, and she was thankful that they had relocated to Boulder City from Mississippi in 2005 after Hurricane Katrina.
"He started kindergarten here," she said. "It's been amazing. Boulder City is great. We're from a small town, so Boulder City is perfect."
Contact reporter Celia Shortt Goodyear at cgoodyear@bouldercityreview.com or at 702-586-9401. Follow her on Twitter @csgoodyear.