Airport gets $1.4 million grant for safety improvements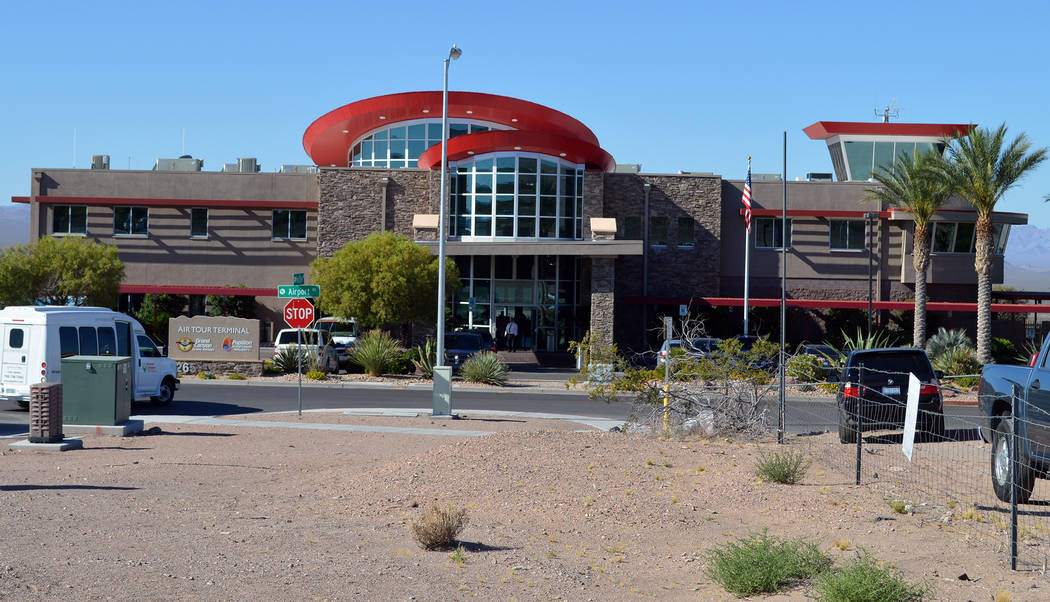 The United States Department of Transportation recently awarded the Boulder City Municipal Airport a $1.43 million grant for improvements to the facility.
"The grant is part of the Federal Aviation Administration's Airport Improvement Program," said Bianca Recto, a press representative from the office of U.S. Sen. Catherine Cortez Masto, D-Nev. "The purpose of the program is to provide funding for the planning and development of public-use airports. Only airports included in the National Plan of Integrated Airport Systems are eligible to apply."
Boulder City Municipal Airport serves the people of Boulder City and surrounding communities. Aeronautical services available at the airport include tie downs, fuel services, flight training, skydiving, charter services, helicopter operations and Grand Canyon tours.
"These funds will provide the much-needed improvement that our rural airports need to operate safely and securely," Cortez Masto said. "Our airports ensure that Nevada communities are connected and that our cities are accessible for both commerce and tourism. I am pleased the Department of Transportation has allocated the necessary resources to repair worn-down runways and upgrade outdated aviation equipment."
The $1,434,681 awarded to the Boulder City airport will provide improvements to the structural integrity of the pavement on taxiways and ramps and help improve safety in airport operations. The award was the largest given through this grant program.
"Funding allocations are based on a number of factors, including the size and type of airport, as well as the number of passenger enplanements and other airport traffic numbers," Recto said.
In terms of what this grant means for the city, Acting City Manager Scott Hansen said he was unable to comment at this time, and Airport Operations Coordinator Marissa Adou didn't respond to repeated requests.
Contact reporter Celia Shortt Goodyear at cgoodyear@bouldercityreview.com or at 702-586-9401. Follow her on Twitter @csgoodyear.
By the Numbers
The $1,434,681 will provide these improvements to the Boulder City Municipal Airport:
800 foot seal coat overlay of the existing Taxiway A
36,000 square yards rehabilitation of existing transient ramp
Replace existing automatic weather observing system that will enhance airport safety by providing accurate, current, and site-specific weather information.
New apron lighting