Airport a bargain for Formula One visitors
November 10, 2023 - 9:06 am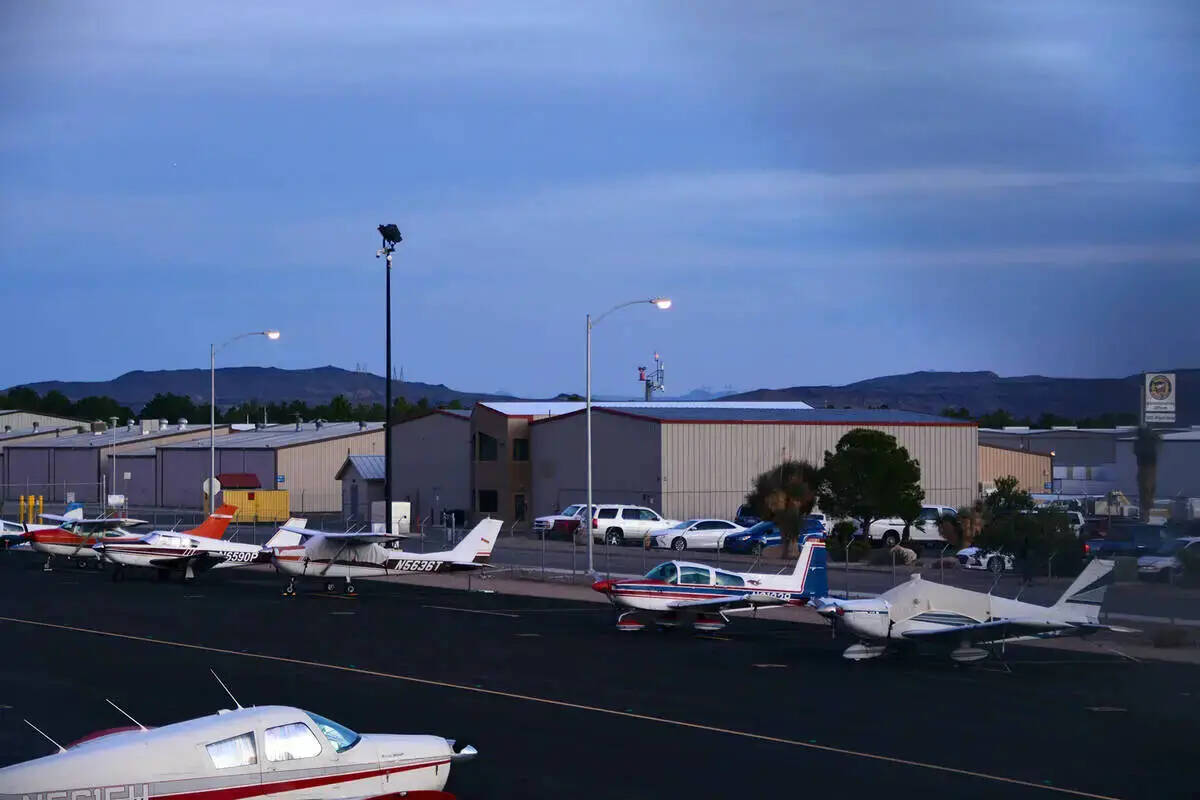 Reporters and commentators on the private aviation industry went a bit aflutter last week when most of the airports in the Las Vegas metro area announced increased fees for arriving aircraft during next week's F1 race.
According to the Las Vegas Review-Journal, an airport spokesman said parking reservations for small planes at the two airports that are designated as "relievers" to facilities available at Harry Reid International Airport — Henderson Executive Airport and North Las Vegas Airport — are nearly at capacity. While aircraft size plays a role in how many private aircraft will be parked at the airports, the number is expected to be around 400.
In a story published on Nov. 2, the Review-Journal was reported that, "Special event fees have been imposed for landing at all three Clark County-administered airports during the Formula One event. Higher fees are routinely imposed for special events based on demand, and the airports are asking for a $3,000 landing fee at all airports."
It is what pilots and others in the aviation industry call an "arrival fee." It does not cover a place to store or park the aircraft. It only covers the right to land.
While a total of 400 planes are expected to be parked among the three airports, drop-and-go traffic is expected to increase the number of arrivals, with planes landing, dropping off passengers, taking on fuel and then taking off and parking elsewhere. Parking fees reportedly range as high as almost $1,000 per day.
Here in Boulder City, the situation is a little bit different. While the Boulder City Municipal Airport is in Clark County, it is not a Clark County-administered facility and as such, its rate structure is much different. In fact, the BC Airport does not have landing or arrival fees at all. And, since it's not possible to up-charge something that has no charge, the facility will be a relative bargain during events such as Formula One and the Super Bowl, which is scheduled for mid-February of 2024.
"The airport is anticipating an increase in traffic for these events and has the ability to accommodate jet aircraft," said Airport Manager Marissa Adou. "The FBO's have the ability to park and service them, including providing fuel."
However, with its longest runway clocking in at 5,100 feet, the size of aircraft that the airport can accommodate is somewhat limited. (By way of comparison, the longest runway at Henderson Executive is 6,501 feet.)
FBO is an acronym for "fixed base operator" and it refers to the numerous private businesses who operate out of the municipal airport. Those businesses include everything from charter companies who take tourists on air tours of Las Vegas and the Grand Canyon to firms that specialize in maintenance and repair of aircraft.
"The city does not currently charge arrival or landing fees. Parking fees on the transient ramp remain unchanged," Adou added.
A city spokesperson noted that individual FBOs might adjust their rates but that the airport does not control those rates and has no information about potential increases.