Acquisition of Railroad Pass complete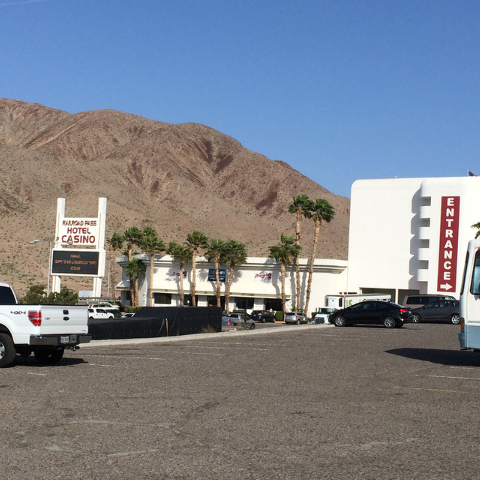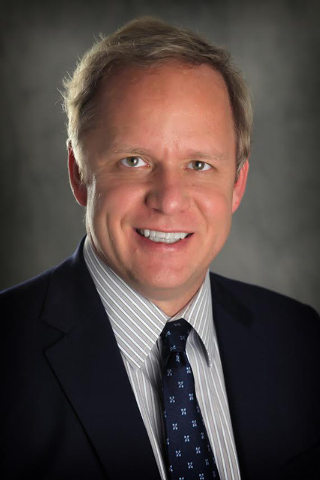 Joe DeSimone Jr. has been the Railroad Pass's new boss for less than two weeks, but he says he's ready to hit the ground running.
The sale of the historic 84-year-old casino from MGM Resorts International to the Henderson businessman closed April 1 after DeSimone announced his intentions to acquire the property in September.
DeSimone has spent the past 18 years as the founder of the Henderson-based real estate developer First Federal Realty. Although he's new to the casino business, he said he's been paying close attention so he can keep the Railroad Pass successful.
"We're not going to change too much," he said.
DeSimone said he wants to become even more acclimated with the community, leaving the experts to do what they do best. Curt Thompson will stay on as the property's executive director, and Marcus Suan will be in charge of gaming until DeSimone is granted a gaming license, which he is expecting to get in July.
According to Thompson, 80 percent of Railroad Pass's business comes from Boulder City and Henderson residents.
DeSimone said one of the facets that attracted him to the Railroad Pass was its history, as well as the effect it's had on Boulder City since it opened its doors. Railroad Pass has license No. 4, the oldest active gaming license in the state. License Nos. 1 and 2 were never issued, and No. 3 didn't last.
"I've learned that Curt's run the place really well, and Marcus is going to run the casino the way he knows how," DeSimone said. "We also learned that it's very important to be ingrained with the community. I've met with the future mayor, the current mayor, (former Mayor) Bob Ferraro and a lot of other key people in Boulder City. We want to be a good friend and a good neighbor."
Although he's still learning as he goes along, DeSimone said plans are in place to paint the property a different color. The off-white primary will look different within the next six weeks, he said.
"We're looking at different arrangements, and it will be a different color," he said. "It's a new look, but the place is going to be run very much the same. We have more resources than before, and we're excited about that."
DeSimone takes over Railroad Pass during a critical juncture in Southern Nevada's history. Ground was broken Monday for the Boulder City bypass, part of which will be built near DeSimone's casino. The 15-mile bypass, which will eventually link Las Vegas to Phoenix, will alleviate traffic congestion along U.S. Highway 93.
"We're looking forward to the interstate opening up," DeSimone said. "We're expecting a lot of construction workers to come into the place. We're looking for some increased business from the bypass."
DeSimone said some other upgrades will be made, including structural improvements to the roof, as well as replacing some older machines with new ones. He noted that current customers with players cards will be able to keep all of their points.
MGM acquired the Railroad Pass as part of its $7.9 billion acquisition of the Mandalay Resort Group in 2005, but the company said Railroad Pass didn't fit into its overall plans.
"We wish the new owner and operator of Railroad Pass and its employees much success with the future operation of the property," said Dan D'Arrigo, executive vice president, chief financial officer and treasurer of MGM Resorts. "MGM Resorts will continue to focus on our growth efforts in both the United States and internationally."
Contact reporter Steven Slivka at sslivka@bouldercityreview.com or at 702-586-9401. Follow @StevenSlivka on Twitter.