Acclaimed orthopedic surgeon Ravitch dies
January 20, 2016 - 4:35 pm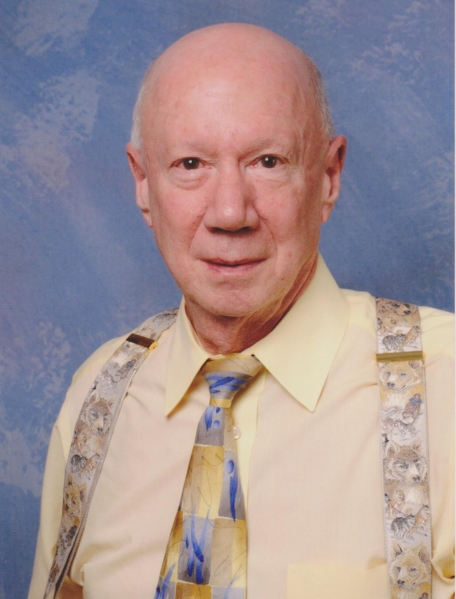 Dr. Michael Ravitch, a leader in the Southern Nevada medical community and longtime Boulder City resident, died Jan. 12 at the age of 74, three years after his retirement as an acclaimed orthopedic surgeon.
Ravitch's career spanned 39 years, during which he served as chief of staff at Boulder City Hospital and twice at St. Rose Dominican Hospital. He also served on the board of trustees for both hospitals, and founded Emergency Medical Services and Black Mountain Orthopaedics in Henderson.
In 2004, Ravitch was named one of the Las Vegas Valley's top doctors by Las Vegas Life magazine.
"Doc Ravitch truly was one of a kind," said Burt Buy, his friend as well as one of his patients. "When we went to lunch former patients would often come to the table to talk to him. He remembered everyone, even their families. He was a kind, gentle and caring man, and I was incredibly lucky to have him as a friend."
Born in Oberlin, Ohio, Aug. 19, 1941, Ravitch was married for 44 years to Donalene (Robinson) Ravitch of Boulder City.
He completed his undergraduate work at Case Western Reserve University in Cleveland in 1963 and obtained his medical degree from Ohio State University in 1966. He did is postgraduate work and served his residency as an orthopedic surgeon at the University of New Mexico Medical Center Carrie Tingley Hospital for Crippled Children from 1970 to 1974.
Ravitch served in the U.S. Army from 1967 to 1973, and was part of the Special Forces in Vietnam as a Green Beret, where he earned the Combat Medical Badge, obtaining the rank of captain with the U.S. Army Medical Corps before his honorable discharge.
"It's hard to think of him jumping from airplanes in a green beret, but I've seen pictures of him in operating rooms in Vietnam that looked like a scene from 'M*A*S*H,' " Buy said.
Neighbor Sara Denton, who had been Ravitch's patient since a hip operation more than 20 years ago, has known the family since they moved to Boulder City in 1974. The families traveled together to Russia and Mexico and became so close that Sara Ravitch was named for her.
"He was always so sweet and gentle with his patients, and never said a bad thing about anybody," Denton said. "Our son Scott did a rotation with him in medical school. He said Dr. Ravitch was the kind of doctor he always wanted to be. I can't think of a finer tribute."
In addition to his wife, he is survived by his daughters Sara Ravitch of Chicago and Amanda Ravitch Mastantuono of Pacific Palisades, Calif.; son-in-law Angelo Mastantuono; grandchildren Milo and Dashiell Mastantuono, all of Pacific Palisades; and sister Sally Ravitch of Houston.
He was preceded in death by his parents, George and Marjorie Holiday Ravitch, and his brother, Joel Ravitch.
Services will be held at 10 a.m. today at Palm Mortuary, 800 S. Boulder Highway, Henderson, followed by private interment at Southern Nevada Veterans Memorial Cemetery in Boulder City.
Donations in Ravitch's name may be made to Emergency Aid of Boulder City, 600 Nevada Way, Boulder City, NV 89005.