Reese named coach of year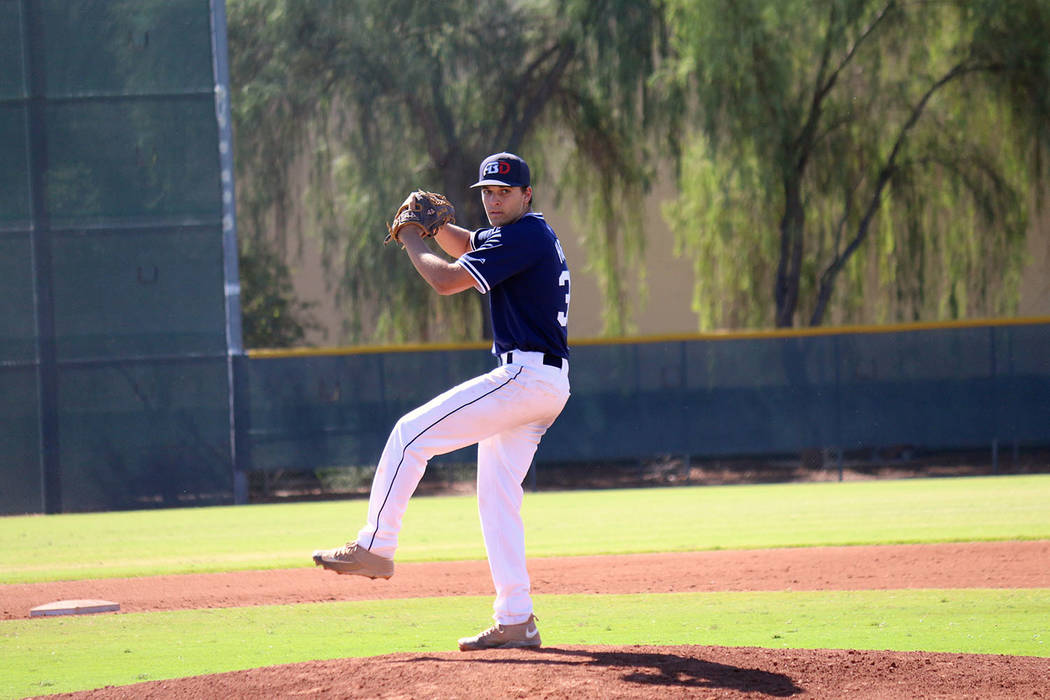 The accolades keep piling up for Boulder City High School's newly resigned baseball head coach Bobby Reese, who was named 3A coach of the year by the Nevada Interscholastic Activities Association.
Making his resignation public in early June, Reese guided the Eagles to their second consecutive 3A state championship, rebounding from a disappointing stretch at the beginning of the season to become the program's first back-to-back champions.
"It was very nice for my staff and I to be recognized being that this is my last year," Reese said. "We have had a great run together these past five years. We made four state tournament appearances, finishing as champions twice and a runner-up finish. After coming back and achieving the success we had this season, anything is possible for our program. I look forward to seeing Boulder City baseball continue to have success."
Joining their former coach with postseason praise, senior Jake Hubel and juniors Rhett Armstrong and D.J. Reese concluded the season as 3A all-state first team selections.
"I'm very proud of Jake, Rhett and D.J.," Reese said. "This accolade is well-deserved for all three of them. They each have worked very hard."
Baseball academy
Of the trio, Hubel continues to work hard throughout the offseason, in preparation for his upcoming freshman season at San Diego Christian College.
Playing with Advanced Baseball Development Academy coached by College of Southern Nevada assistant coach Bryan Maloney, Hubel was near perfect at the USA Nationals Tournament in Phoenix, Arizona, on June 16-23.
Pitching a pair of games, Hubel threw five innings in game one, allowing three hits and zero runs. In his second outing, Hubel threw a complete game, having a no-hitter broken up in the fifth inning. For the day, Hubel allowed no runs and two hits.
"I had a great time with the team," Hubel said. "I enjoy being able to work with kids all over the valley. I'm looking to do anything I can to be more prepared for my freshman season."
Playing out of Boulder City for his summer ball, Hubel has teamed up with Cimarron High School, which is playing in the Southern Nevada Connie Mack league.
Playing against top 4A high school summer programs Bonanza, Faith Lutheran, Foothill and Green Valley, the Las Vegas Spartans are currently 7-5 this season with their eyes toward the playoffs.
"I'm super excited to be playing (with) Cimarron," Hubel said. "I love getting the extra work in before I head off for college ball. Being with the Spartans is practice for being able to adapt to a team that I've never played with before. It's also nice being able to keep my arm in shape over the summer while I work out and get ready to leave for school. I'm hopeful to keep our season going for a little longer and maybe play for a championship."
Currently sitting in third place in the 18-under national standings, the top four teams for each league will play in the 18-under state tournament July 10-15 at the College of Southern Nevada. The Southern Nevada Connie Mack champion will advance to the Western Regional Tournament in Southern California.
Contact Robert Vendettoli at BCRsports@gmail.com.