Local athletes vie at track junior Olympics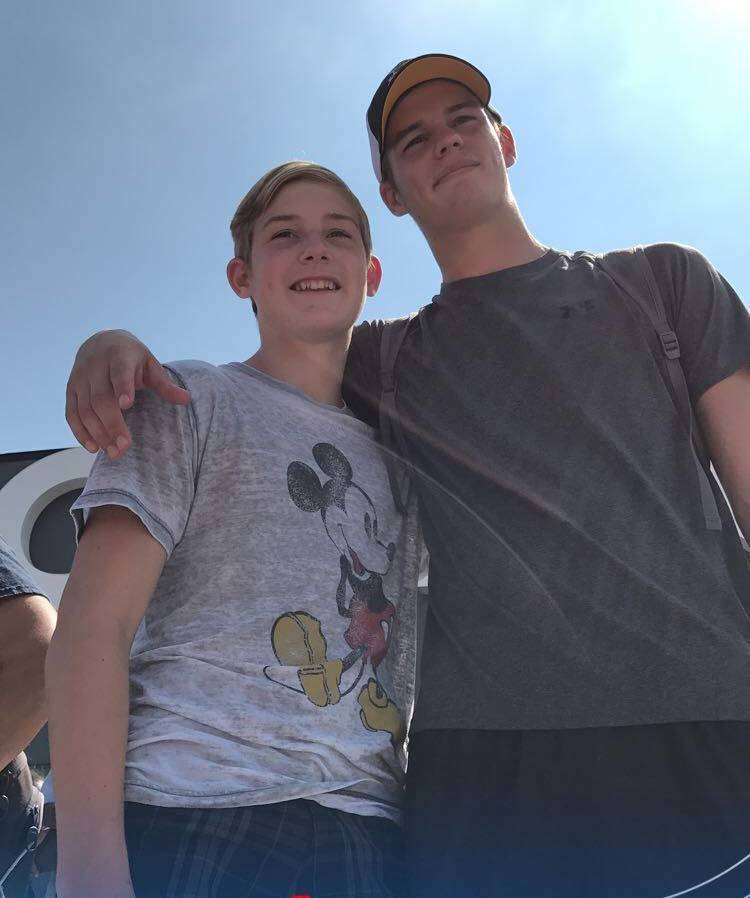 Boulder City High School track and field athletes Zach and Jake Trone participated in the 2017 USA Track &Field National Junior Olympic Championships from July 24-30 in Lawrence, Kansas, showcasing their talents among the top athletes in the country.
"I'm very proud of the boys for being able to compete at the national level," said girls track and field coach Sara Fisher, who is also their mother. "Jake and Zach are great athletes; I love coaching them."
Participating in the triple jump competition for the 17-18-year-old age bracket, Zach, who will be a senior this season, placed 38th out of 56 competitors with a jump of 43 feet, 3.25 inches.
Zach previously placed fifth at the Region 15 qualifier in Escondido, California, with a leap of 43-6.8.
"Obviously, I feel like I could have jumped better, but I'm just happy that I had the opportunity to compete against some great competition," he said. "It's great to be around people that are better than you because you always feel like you can do better."
Competing in the 13-14-year-old age bracket, Jake, who will be a freshman this year, finished 27th out of 50 competitors with a jump of 36-3.5 at Rock Chalk Park.
At the Region 15 qualifier, Jake completed a jump of 36-2.6, placing fourth. Both jumps would have qualified him for the 3A Southern Region finals this past season with the Eagles.
"I had a great time in Kansas with my brother and although I feel like I jumped great, I know there's room for improvement," Jake Trone said. "I hope to be back on a huge stage like this again soon."
Fisher said she has high hopes for Jake's first high school season.
"I expect Jake will be a huge asset to the boys track and field team this season" she said. "I know he's excited and looking forward to working hard and hopefully beating his brother's records one day."
Jordyn Trobiani, a 2017 graduate who qualified for the meet in the triple jump and high jump, was unable to make the trip. Trobiani placed fifth in the triple jump with a leap of 30-5.7 at the Region 15 qualifier, while clearing the qualifying mark of 4-7.9 in the high jump.
She will be a freshman at Hastings College in Hastings, Nebraska, where she's expected to have an immediate impact.
"It was unfortunate that Jordyn couldn't make the trip due to costs, but she's preparing to have a great freshman season," Fisher said. "It will be fun to see how she does when she competes in college events, such as the pentathlon."
Contact Robert Vendettoli at BCRsports@gmail.com.