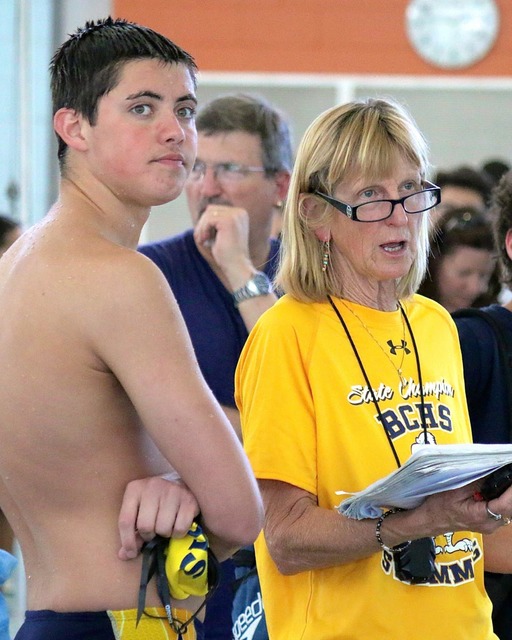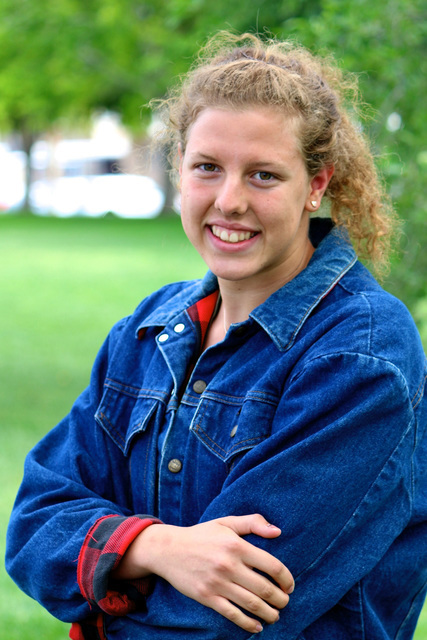 After leading the boys Boulder City High School swim program to its state-record, seventh consecutive 3A state championship, head coach Sara Carroll was named boy's swim coach of the year by the Las Vegas Review-Journal at its Best of Nevada Preps award banquet Saturday.
"I'm honored to be chosen for this award and I'm glad the guys were able to pull off another championship victory," Carroll said. "The kids say we have a legacy and with 10 wins at state in the past 16 years, I wish our program as a whole got the recognition."
Winning their 11th state championship as a program, 10th under Carroll (five 4A championships, five 3A state championships), the Eagles continue to defy the odds in Carroll's opinion, who's been waiting for the upset to happen for the past few seasons.
"Every year it has been tough for the guys lately," Carroll said. "The boys feel a lot of pressure to keep the streak going and credit to them for succeeding. It's going to continue to get tougher; I doubt the guys will win next year against Truckee (Northern Nevada), but I know they will get excited and give it their best shot."
Swimming past Truckee 132-99 in May at the Carson Aquatic Center, the Eagles placed five individual champions, senior Braden Klouse (100-yard freestyle and 200-yard freestyle), sophomore A.J. Pouch (100-yard breaststroke and 200-yard individual medley) and sophomore Paco Cuevas (500-yard freestyle).
Klouse, who earned second-team all-state honors at the banquet, said he wouldn't be anywhere near the swimmer he is today without his no-nonsense coach.
"Coach Carroll is the greatest coach anyone could ever ask for," Klouse said. "She has always been there for every member of our team, and continues to inspire excellence in us through her fun but no-nonsense philosophy. I'm very happy coach was recognized for her hard work and efforts with our program."
Recognized for the efforts he put into his own program at Boulder City High School as well, girls golf coach Andy Schaper was awarded coach of the year honors for guiding the Lady Eagles to a 3A state championship runner-up finish in October at the Ruby View Golf Course.
"It's an honor to be recognized as coach of the year," Schaper said. "It's an award I'll share with my team because they deserve all the credit. They're the ones out on the greens shooting for great scores, I just give them the tools to succeed. I've been fortunate to have a great team."
Falling just short of their first team state championship since 2010, the Lady Eagles fell 18 strokes behind Northern competitor Elko, but placed their first individual champion since 2010, with junior Lani Potter leading all golfers with a score of 147.
"We fell short of our ultimate goal, but we'll be back here again next year," Schaper said. "We truly have a great group that wants to succeed and wants to get better every day. We've made strides the past few seasons and will continue again next season."
Under Schaper, the Lady Eagles won all seven of their 3A meets this season, while finishing as the Southern Region champion.
Contact Robert Vendettoli at BCRsports@gmail.com.
Record-setting swimmer Mandy Gebhart honored
Boulder City senior swimming star Mandy Gebhart was honored as the state's runner-up for swimmer of the year during the Las Vegas Review-Journal's Best of Nevada Preps award banquet on Saturday.
Given to the best swimmer regardless of classification, Gebhart came in second to 4A Green Valley state champion Abigail Richter, but called the nomination an honor.
"It really is special to be honored as the state player of the year runner-up," Gebhart said. "I had an amazing season this year, and I am so thankful to my parents, coaches and teammates for pushing me to be able to accomplish something like this."
Concluding her prep career with her best races of the season at the 3A state championship meet, Gebhart set new state records in the 200-yard freestyle and 500-yard freestyle with times of 1:49.73 and 4:54.54, respectively.
"I was very surprised to set a few records," Gebhart said. "The cool thing was, my dad was timing in a lane right next to me and he's my biggest fan so it meant so much to have him right there after I touched the wall to see how proud he was."
A four-year starter for the Lady Eagles, Gebhart won four state titles (three 500-yard freestyle, one 200-yard freestyle) during her career with the program. She'll swim for PAC 12 program Utah next season.
"I'm really happy that Mandy got to go out on top like this," head coach Sara Carroll said. "Mandy has always been such a team player and it really came together for her this year. She deserves the limelight."