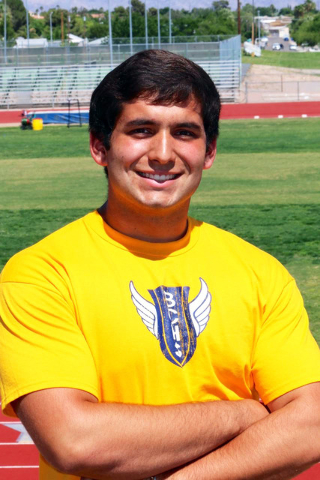 Laura Hubel/Boulder City Review
Sam Gomez is the state champion and new state record holder in discus at 189 feet, 11 inches. He is one of the Top 25 throwers in nation. He broke the 30-year-old school record in discus and has not lost a meet in league play. Sam also took second in shot put at state.
Sam volunteers as a musician as St. Andrew's and the Nevada State Veterans Home. He will graduate with an advanced honors diploma this year. Sam has committed to Cornell University in Ithaca, New York, where he will throw the discus.