Through ups, downs attorney served city well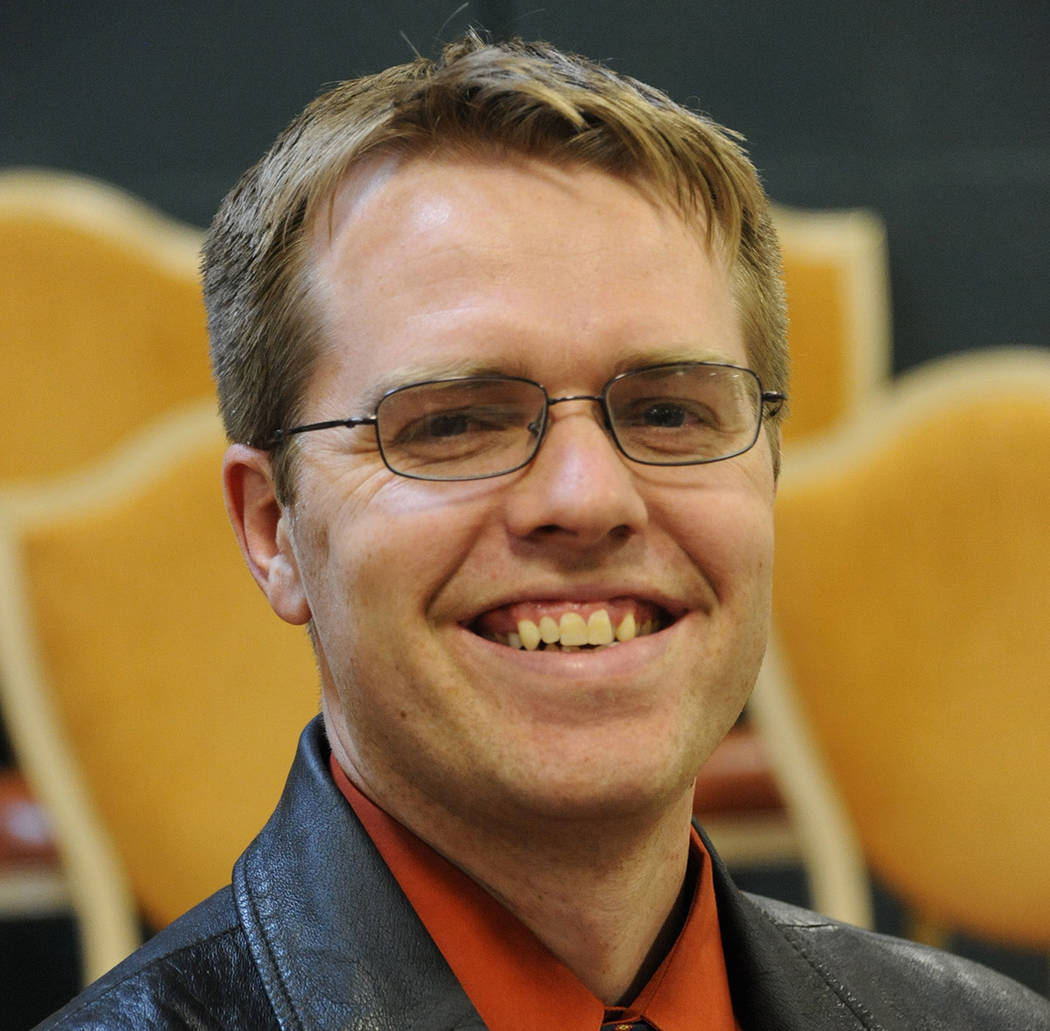 On June 29, 1999, tragedy struck Boulder City. Bill Andrews, the town's attorney, died after being struck by a vehicle on U.S. Highway 95.
This tragedy left the city in need of an attorney. The city sent a letter to every practicing attorney with over three years experience in Nevada. One of those letters was sent to the current city attorney of Ely, Nevada, Dave Olsen.
Olsen was good friends with Andrews and often visited him when he came into town. "If you ever retire, I want your job" Olsen would tell Andrews.
"You couldn't get this job. You don't know anyone here, and you're from the middle of nowhere," would be Andrews' reply.
"You're from the same place I'm from, and you could put in a good word for me," Olsen would jokingly counter.
The circumstances were not what Olsen would have liked but the job was vacant. Andrews would not be there to put in a good word, but Olsen would try anyway. Eighty-nine lawyers applied for the job, but only six were interviewed.
The last question asked during the interview was about the Kubicek decision. I was able to tell them all about it and that I had discussed it with our mayor just that week," he said.
After being the only one to answer this question, the man nobody knew, from the middle of nowhere, was offered the job.
Being a small-town city attorney was not new to Olsen. "In Ely, I was a one-man shop; I did all my own typing, answered my own phones and everything else."
Even with this background things were a little different in Boulder City. On Day One the mayor came to Olsen with his first assignment: a trespassing case.
"Mayor (Bob) Ferraro called me up and said, 'Dave I just got a call from a lady on Utah and L and she said there is a big Tarantula on her porch. I want you to go down there and get it off.' It was a big spider, and I remember shooing it off the porch."
From that time until now, Olsen has fulfilled the assignments given him by the mayor and council, providing legal opinions, reviewing contracts, prosecuting cases and removing spiders. What would he call his greatest accomplishment?
"The solar leases. I have been there from before the first one was in place until now. Each one has my signature on it and those leases will bring in over $300 million dollars to Boulder City."
But any career has its ups and downs. When asked what he would consider his biggest mistake, he pauses and says, "In 2003, when I got a DUI. I had been to a concert on my motorcycle with my wife and had a few beers. I got pulled over by a brand-new officer. Another officer, pulls up, very giddy and says to his fellow officer, with a smile, 'You just bagged the city attorney.' I pled guilty, asked for six days in jail instead of the usually two and a $3,000 fine instead of $1,000. People asked me why. It was because I knew I would be prosecuting people who would ask, 'Why are you being so hard on me?' and I would say, I wasn't being any harder on them then I was on myself."
His time in jail was served on three weekends. Being a prosecutor, he was not allowed into general population so spent the first weekend with mostly convicted child molesters. Then next weekend he was mixed up with another inmate, also named Dave Olsen, and was put in solitary confinement. "The last weekend was the most enjoyable because by that time word got out I was a lawyer and they all wanted legal advice."
On June 27, Olsen attended his 370th City Council meeting, his last as city attorney. Many honored the man they've worked with and come to love. As his final comment, he quoted the great poet, Edgar A. Guest. "To leave some simple mark behind. To keep my having lived in mind."
But as I thought of Olsen's time as city attorney, I thought of the mistakes that had made headlines, the successes and the millions in revenue from the solar leases, and realized what should define him is the hundreds of days, the hundreds of meetings, and the long hours of dedicated service in between these bigger events.
It made me think that an earlier part of the same poem better defines Olsen. "To take what comes of good or ill, And cling to faith and honor still; To do my best, and let that stand, The record of my brain and hand."
Nathaniel Kaey Gee resides in Boulder City with his wife and six kids. He is a civil engineer by day and enjoys writing any chance he gets. You can follow his work on his blog www.thegeebrothers.com.