Hope for better world needs a little help
November 16, 2016 - 1:53 pm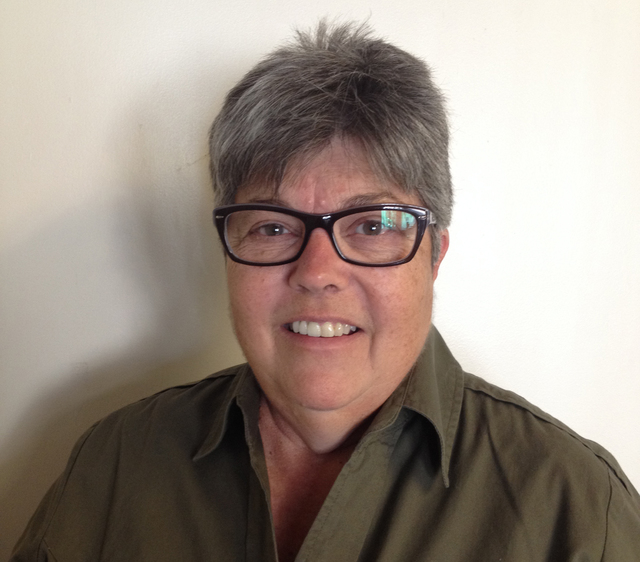 "Hope needs some help." I heard that sentence the other day from a talk show host. He added that he is always hopeful but not an optimist. His words got me to thinking.
Since last week's elections, both pundits and "regular folk" are characterizing the awful tenor of the season we've experienced and making prognostications for the future.
Since I was a campaign manager during this election, I have spent months thinking about what I was doing, how I was doing it, how to talk to all voters and what the outcome of my efforts would be.
While I was hopeful in a final outcome, optimism was not exactly oozing from my pores. Yet, hope remained in my heart that somehow, some way, a win was possible. When the results came, I wasn't surprised that my candidate lost. That's the game.
Now is the time for hope, even if it needs some help. Losing doesn't make the candidate for whom I worked any less a good, caring, talented person. The same goes for a number of candidates I got to know personally during this campaign season. My sincere hope is that these folks who lost their election contests, some of whom are young people, will continue in the political competition.
What we do daily, the struggle, is so very important. Holding onto the hope that we can make a difference and make each other better citizens, living in a better community, state and nation is what it's all about.
When I think about this game of life we play, I imagine enriching whatever it is that makes us kind, generous and peace-loving.
I'd love to see a planet where we strive to clean the air and use our talents to implement and create the best possible ways of generating the energy we need. I'd be thrilled for folks to understand that moving from mining coal and drilling for oil to using solar, wind and green power is an important avenue that needs to be taken toward saving our home. We might disagree on exactly how we move from fossil fuels to green energy, but agreement should be unanimous when it comes to passing on a healthy planet to our children.
My hope is that citizens truly support an educational system that teaches our children how to think, not what to think. We shouldn't fear what we don't know. We should study and understand different cultures and philosophies in order to learn facts and disprove falsehoods. We fear the darkness because it obscures our path. Shining a light on it reveals what is before us. Only then can we act.
With the hope of a "thinking" educational system comes responsibilities on our part: Educate and prepare teachers, respect this profession, show that respect with compensation.
Here again we might disagree on exactly how we arrive at a solid, performing, student-oriented educational system equipped with fine, well-paid teachers, but we constantly hear about changing the system, making it better, not throwing money at education to solve the problems and other catchphrases that inflame the spirit but do little else.
If you want to help save the planet and transform education, do something! Read something about these issues. Go to https://carbonfund.org and see what your carbon footprint looks like, what you can offset, and what you can't. You can even make a tax-deductible contribution toward carbon reduction projects.
Google the words "save the planet" and find sites such as http://www.50waystohelp.com, http://planetsave.com, https://www.organicconsumers.org and 1.5 million other results for thousands of ways to do something toward being able to pass this planet on to future generations.
If you Google the words "supporting educational systems," you will find 7.7 million results where you can read, research and choose ways that you can support education in our community, state, nation and beyond.
We go to our computers daily and spend time searching for something on our phones, so why not take a few minutes reading articles about the planet and education, and perhaps, picking up a book on the subjects? It might lead us to other areas where we can help ourselves and others.
I'm not an optimist, but I am hopeful in thinking we can take small steps toward our responsibility to our home and how we think about it. Just give hope a little help.
Rose Ann Miele is a journalist and was public information officer for Boulder City for nine years. She can be reached at roseannrab@hotmail.com or at 702-339-9082.