Legacy of service does not go unnoticed
November 8, 2017 - 3:55 pm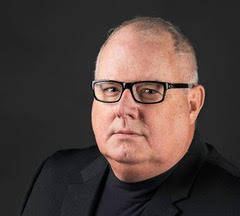 This Veterans Day, appreciative citizens will reach out to thank military veterans for their service and sacrifice. The day prior, Nov. 10, will be the 242nd birthday of the United States Marine Corps. (Marines have two birthdays, their date of birth and Nov. 10).
To my brothers and sisters-in-arms who "walked the walk" to serve our great country, I extend my deepest gratitude. To the United States Marine Corps, happy birthday and a Chesty Puller-sized "oo-rah!"
Recently, first responders — police officers, firefighters and paramedics — have been honorably recognized in the aftermath of senseless violence.
I would like to recognize a first responder who embodies the spirit of selfless service to God, country, family and community. What type of first responder is James T. "Carp" Carpenter? All of them. He is a combat-wounded Marine, having served in Desert Storm and Operation Iraqi Freedom, a Clark County Fire Department fire investigator and former firefighter/paramedic, a part-time municipal court marshal and a former police officer.
I met Carp over 10 years ago when I was a sergeant with the Boulder City Police Department. I was at my desk when he made a remarkable first impression. The first thing I noticed about this Marine staff sergeant in an impeccable uniform was his rows of ribbons, which included a Purple Heart and two awards of the Combat Action Ribbon.
Carp, a Clark County firefighter/paramedic at the time, was there as a Marine reservist seeking my support for a transition assistance program for Marines. I was glad to help.
We became friends, and I eventually recruited him for the Boulder City reserve police officer program. He graduated from the BCPD Law Enforcement Academy in 2008 and became a welcome addition to the department as a part-time police officer.
Carp sought out additional training and education, often on his own time and own expense, and eventually became a part-time fire investigator for the police department. Carp continued his quest for excellence and studied rigorously for a full-time fire investigator position with the Clark County Fire Department. His diligence and persistence paid off, and he was promoted from firefighter/paramedic to fire investigator in 2012.
Carp has been involved in investigating hundreds of fire-related incidents. One notable case occurred at the Prince and Princess Pet Boutique in Las Vegas during the early morning hours of Jan. 27, 2014. The 35-year-old owner and her 28-year-old boyfriend set fire to the business for insurance money because the owner and her husband were having financial difficulties.
Fortunately, the sprinkler system worked and saved the 27 four-footed residents from injury or worse. Carp, as with all of us animal lovers, couldn't understand why someone would set fire knowing pets would die. The multiagency teamwork resulted in obtaining solid evidence. The owner and her boyfriend both pled guilty to arson and animal cruelty charges and were sent to prison.
Carp has given much of himself to the community; he is a bone marrow platelet donor. He obtained his private pilot's license over 20 years ago and shortly thereafter assisted The Flying Doctors of Mercy in Mexico. Carp passes along his knowledge and experience as an instructor for the Silver State Law Enforcement Academy.
In addition to his 23-year career with the Clark County Fire Department, Carp is a rancher and a farmer with two horses, four goats, 30 chickens, six ducks, two geese and four beehives. Carp and Tonya, his bride of over 22 years, have four children and two grandchildren.
Last week, Carp passed on his legacy of service to his son-in-law, Mason Martin, 35, when he pinned on his badge after Martin's graduation from the Las Vegas Fire and Rescue Recruit Academy.
Tonya Carpenter said, "My husband is a very driven man who has often put others' safety and well-being above his own.
It's the kind of thing that could frustrate a wife who worries about the man she loves, but for me, it is one of the qualities I most admire about him."
The American writer Elbert Hubbard (1859-1915) said, "God will not look you over for medals, degrees or diplomas, but for scars."
This week, as you celebrate the Marine Corps birthday and Veterans Day, say a prayer of thanks for veterans such as James Todd Carpenter and their families.
Dan Jennings is a retired Army captain and a former Boulder City police lieutenant. He can be contacted at bcpd267@cox.net