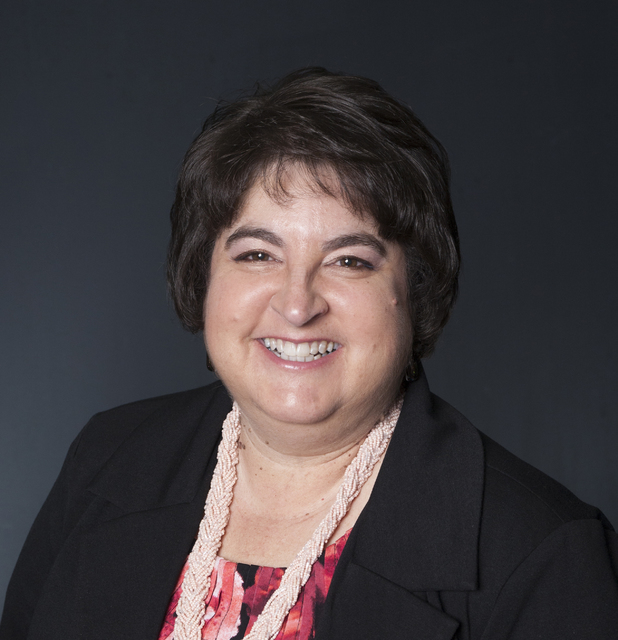 It's never too late to shoot for a life-long dream. If you don't believe me, just ask George Markle.
The 91-year-old veteran of World War II just received his high school diploma — 75 years after leaving high school to join the Army.
"It means I finally achieved something worthwhile," he said Tuesday morning, still wearing the cap and gown provided for him as he celebrated his accomplishment with fellow residents and staff at the Nevada State Veterans Home.
"Not many people get to graduate at 91. It's a wonderful feeling," he said.
Through the Operation Recognition program, Bigelow High School in Bigelow, Arkansas, where George had been attending school before the Japanese bombed Pearl Harbor on Dec. 7, 1941, issued him a diploma.
Although he had enough credits to graduate, he had quit school early to join the Army, serving as an infantry scout.
"I'm glad I survived the war. Sometimes I didn't think I was going to survive."
Though he had two happy marriages, raised four children, celebrated life with 18 grandchildren and great-grandchildren, and worked hard, there was something missing in his life. For seven decades one thing has eluded him — that diploma. That simple piece of paper that said he was a high school graduate.
It was evident Tuesday just how much it meant to him. His joy was a bright as his smile, which lit up the room. It spread from person to person and soon practically everyone at the veterans home was smiling and congratulating George on getting his diploma. (See photo on page 3.)
Among those celebrating was Boulder City resident Charm McElree. Though she only met George a short time ago, she couldn't have been happier to see him honored.
Charm, who retired a few years ago after working as the coordinator for the adult education program for San Bernardino County in Victorville, California, has been passionately working behind the scenes to make sure that the Operation Recognition program was available to Nevada veterans, and that they knew how to apply to get their diplomas.
The program recognize the sacrifices people made serving their country during World War II through the Vietnam War, foregoing their educations to join the armed forces. Although it has been offered in Nevada since 2003, very few people know — or knew — about the program until Charm moved here.
For nearly three years she has been working to get a link to the program on the state department of veterans services' website. When it did on April 1 last year, she cried.
George is the first veteran she has been able to present a diploma to. She has obtained two posthumous diplomas for relatives and will attend a special graduation ceremony next month in San Diego for a Las Vegas veteran. Plus there are a few more in the works.
Charm said it took about one month to help get all the paperwork in order for George to receive his diploma. Seeing his smile made everything worthwhile.
It's people like George, a sweetheart of a man who greeted me by kissing my hand, are exactly the reason why the Operation Recognition program exists.
More information and an application packet is available at http://www.veterans.nv.gov/page/operation-recognition.
Hali Bernstein Saylor is editor of the Boulder City Review. She can be reached at hsaylor@bouldercityreview.com or at 702-586-9523. Follow @HalisComment on Twitter.