Fall for fall — there's many reasons why
October 18, 2017 - 2:56 pm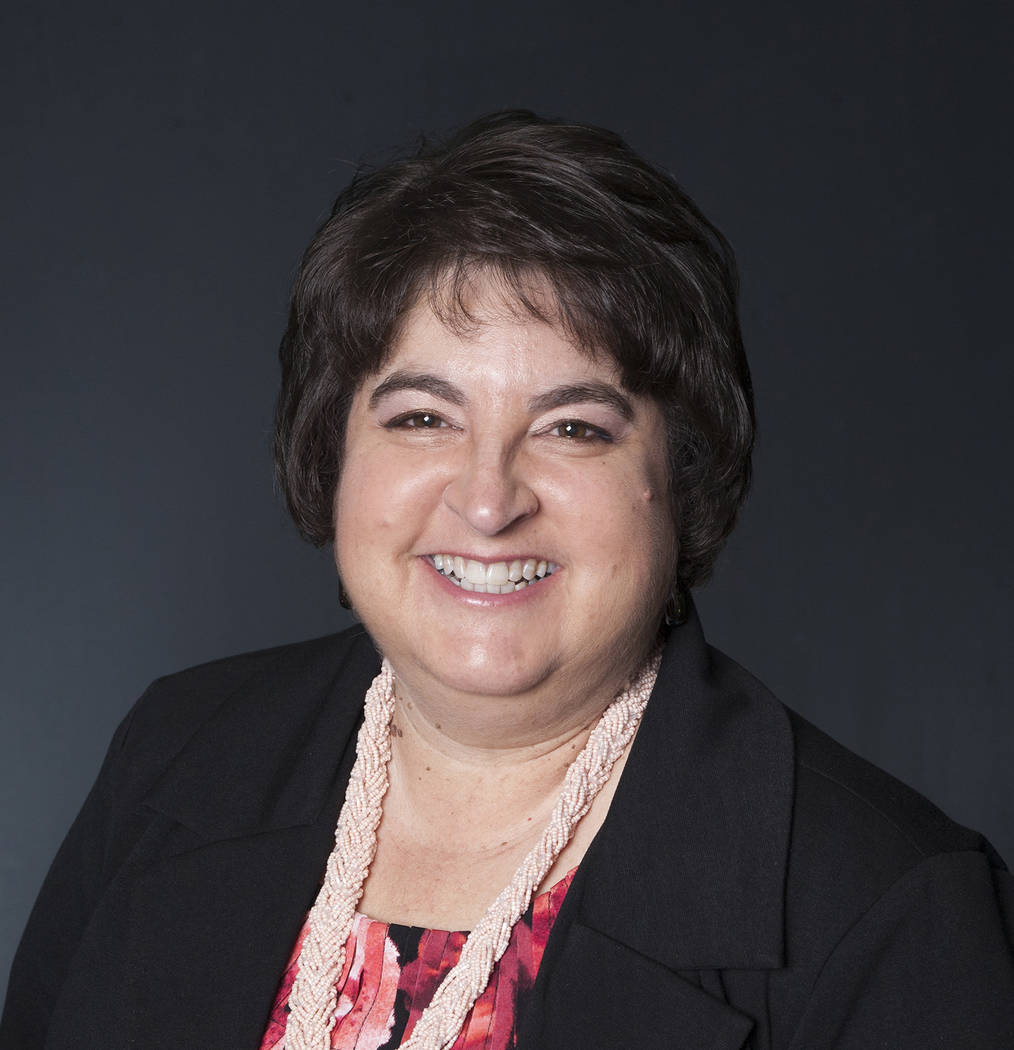 Fall is my favorite time of the year.
Temperatures have finally started to cool down and the outdoors beckon.
Whether it's spending time sitting on the patio, hiking along one of the many trails surrounding Boulder City or getting the garden ready for winter crops or to await spring/summer planting, now is the perfect time of year to be outside.
If you don't already have a garden, don't fret. You can learn all about them Saturday when the Boulder City Community Gardens (300 Railroad Ave.) hosts an autumn festival from 8 a.m. to 1 p.m. There will be plants for sale, experts to consult and a variety of activities for people of all ages.
Outdoor festivals and events fill the calendar, and that, too, can be one of the reasons I like the season so much.
Earlier this month, we were treated to the 55th annual Art in the Park presented by the Boulder City Hospital Foundation to raise funds for the medical facility.
Last week, there was the wine walk and the fire department's annual pancake breakfast.
This weekend, along with the garden festival, there's a family-friendly, yet ghoulish, circus event at the Nevada State Railroad Museum (601 Yucca St). And if ghouls are your thing, there's also the annual charity zombie walk on Saturday.
The following weekends bring the Boulder City Chamber of Commerce's annual Trunk or Treat, a presentation by thespian Duffy Hudson as Edgar Allan Poe at the Boulder City Library, another wine walk and the Boulder City Art Guild's annual Winter ArtFest.
Locals also will be treated to a new event, a food and craft festival the first weekend in November in Bicentennial Park.
Plus there are plentiful other Halloween-themed events. Decorating the house is a family affair, trying to outdo ourselves every year. As is dressing up in costume. There's something extra fun about creating a character that lets you be someone other than yourself for a day.
Fall extends into mid-December, so you also can include Thanksgiving as a reason to celebrate, along with the annual Doodlebug Bazaar, Luminaria, Christmas tree lighting and Santa's Electric Night Parade. And we here in Boulder City also have our own special Christmas house — even if it's not really ours we all seem to have some special claim to the beautiful decorations put up each year by Dale Ryan and Dyanah Musgrave.
Not only can you enjoy the outdoors outside, you can bring the weather indoors as well. Throughout fall the weather is nice enough to turn off the air conditioner and open the doors and windows. And it's not cold enough to turn on the heater yet. Reducing my energy costs is always a plus, giving me a few extra dollars to put away for a rainy day — or spend at any one of the events in town.
Fall's arrival also heralds in pumpkin season.
From carving the fruit into Jack-o'-lanterns for Halloween, displaying different varieties as decor or enjoying the ever-popular pumpkin spice craze, I can't seem to get enough. (If you don't believe me, just ask my husband about my stash of pumpkin-flavored foods.)
Even destroying the carved pumpkins is fun. Though I've never actually chunked a pumpkin, watching pumpkin chunkin competitions is great fun. The teams get so creative.
There are just so many reasons to fall for fall.
Hali Bernstein Saylor is editor of the Boulder City Review. She can be reached at hsaylor@bouldercityreview.com or at 702-586-9523. Follow @HalisComment on Twitter.