Addicts break cycle through support of court, friends
February 8, 2017 - 3:15 pm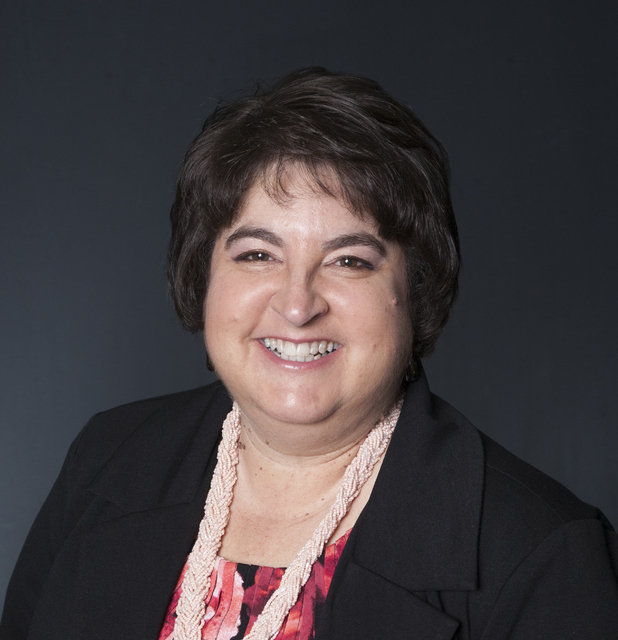 Having somebody believe in you can make all the difference in the world.
If you don't believe me, just ask anyone of the four women who completed the Breaking the Cycle Drug Court program Tuesday night.
Every one of them told those assembled for the commencement ceremony that their success was due, in no small part, to those who supported and encouraged them.
All of the women began the program after coming to the court through arrests that stemmed from their addictions to alcohol and drugs including marijuana, methamphetamines and heroin. In some cases, they had quit school, become homeless, destroyed their family and friends' trust and worried about nothing more than their next fix.
One of the "graduates" was pregnant when she started the program and ended up giving birth to her son while in custody.
Today, they have all been clean and sober for more than a year. Some have completed or advanced their educations. They have repaired broken relationships with family and friends. All have jobs.
Not only did they "break the cycle" that made them repeat offenders, they took giant strides in turning their lives around.
"I came in kicking and screaming," one woman said. "I liked my life where I was. It turned out, I didn't."
"I had one foot in a grave," said another program participant.
She said she had been in a rehab program and thought she was "cured and invincible" after three months. Her ego made her think that just doing a drug one time would be OK. But, she picked up right where she had been before.
With the support of her parents, her husband, her newborn son and the drug court program, she is now living a life she never imagined was possible.
If their own success stories were not enough to remind the women how far they had come, one of the guest speakers certainly did.
An alcohol and drug addict for more than four decades, the woman came to tell about her son, who battled his own addictions.
Though she eventually found the "miracle" of peace and serenity, along with sobriety, her son could never let go of the guilt and resentment that his addictions and felony convictions brought.
He was able to remain clean and sober at times, but somehow he would relapse.
Her son was just 29, and had a young son of his own, when he eventually overdosed on heroin, just as his father had done when he was 17 years old.
"Let his experience save your life," she said. "Change isn't easy, but it's worth it."
She told the graduates and those still in the program who came to support their friends that she wished there had been a program to help her son break the cycle.
That's exactly what the Boulder City program does.
It lets participants know somebody believes in them. It didn't matter if it was Judge Victor Miller, who game them little choice but to start the program, or the marshal, who was there to ensure they met their court-ordered requirements, or the counselor, who spoke with them to help them work through their issues, or members of the Boulder City Sunrise Rotary, who provided the much-needed funds to get the program started and keep it operational. The support was there.
It carried these women through their long months of struggles, and it was there in the tears shed and the hugs given as they told the packed courtroom what a difference it made in their lives.
Hali Bernstein Saylor is editor of the Boulder City Review. She can be reached at hsaylor@bouldercityreview.com or at 702-586-9523. Follow @HalisComment on Twitter.