'Candyman' destined for more than horror
October 24, 2018 - 5:56 pm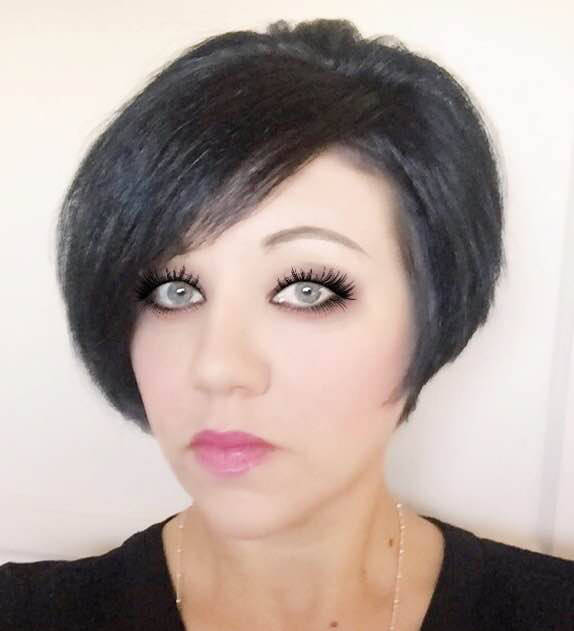 Actor Tony Todd and I have a lot in common. We were both at Tom Devlin's Monster Museum on Oct. 6. He was there promoting his latest movie, "Hell Fest" (in theaters now), and I was there watching horror fans pour into the Boulder City-based business to get autographs and selfies with the Broadway-trained actor. Todd, who is known for his many roles in horror films, was raised in Connecticut, which is the other thing the actor and I have in common.
Known mostly as the Candyman in the "Candyman" series of movies, Todd told me that he is trained in sign language and fencing as part of honing his craft as an actor. He also is part of the Artists Collective Inc., attended the University of Connecticut for theater and finished his acting studies under Tony Award-winning Eugene O'Neill at the National Actors Theatre.
"Candyman" has grossed over $25 million since its 1992 release. The plot is based around a character named Helen (played by Virginia Madsen) who hears about an urban legend that happens to be a part of her scholastic research. Eddie Murphy was originally set to play the Candyman, but Todd ended up with the role, which has become a staple reference among horror movie enthusiasts.
With the Candyman, the legend claims that he can be summoned by saying his name five times while facing a mirror, whereupon he will kill the summoner with a hook. By the way, my nephew Caleb Vece and I tried this, as well as the Bloody Mary mirror trick, and ended up scaring ourselves super silly.
Some of Todd's other movie roles include "Night of the Living Dead," "The Crow," the "Final Destination" series and "Transformers: Revenge of the Fallen." His full list of film roles can be accessed at IMDB.com. For television, Todd has made guest appearances on shows like " Law &Order," "Homicide: Life on the Street," "The X-Files," "Smallville" and "24."
While Todd's life on the big and small screens is impressive, his love for the theater and writing is even more admirable.
"I want to do what you do," Todd told me. "I'm getting into writing. I don't want to be painted into the horror category, either. When I start developing something, it will be a passion project."
Todd went on to imply he may work on writing and directing and shared his love of the gangster genre.
"Bugsy Siegel and John Dillinger, those are men I'm fascinated with."
Of course, it was at this point in the conversation that I had to recommend our local The Dillinger Food and Drinkery and how Grant Turner, its owner, used the irony of The Dillinger being a former bank as partial roots for the hamburger joint's ironic name.
You can relive Todd's time at Tom Devlin's Monster Museum and around Boulder City as he played tourist here by thumbing through his Instagram account @TonyToddOfficial.
Of course, my Throwback Thursday movie recommendation today is "Candyman," a perfect ode to Todd and the approaching Halloween holiday. This said, "Hell Fest" is still in theaters and is a great thriller if you want to get out of the city for an evening and spend time at the movies.
And, if you haven't been yet, get down to Tom Devlin's Monster Museum on Boulder City Parkway. In addition to the regular scares and chills to be had while visiting the museum, there is a haunted house feature right now. More information on the haunted house and museum can be obtained by calling 702-298-1313 or visiting
http://www.tomdevlinsmonster museum.com.
Tanya Vece is a ghostwriter and independent marketing specialist. She can be reached on Instagram @TanyaLVece.