Substitute arrested on sexual assault charges taught at BCHS
April 22, 2015 - 12:26 pm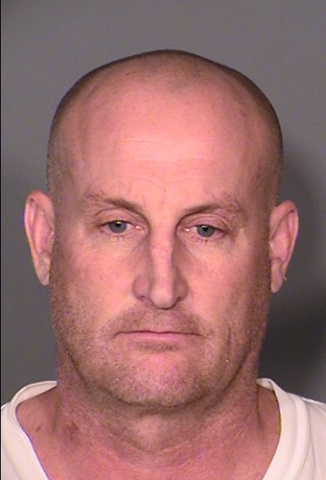 A Clark County School District substitute teacher recently arrested on sexual assault charges taught at Boulder City High School about a year ago, according to a district official.
Kelly Hoffman, 48, was arrested April 8 and booked into the Clark County Detention Center. He faces two counts of sexual assault of a child under 16, one count of luring a child, two counts of statutory sexual seduction, and a sex act by an adult school employee with a student.
According to district spokeswoman Michelle Booth, Hoffman had been a substitute with the school district since 2004. She said he subbed at seven high schools during his tenure, including one stint at Boulder City High School about a year ago.
Booth said the underage student Hoffman was allegedly involved with was not one of the students he taught while subbing.
"The case did not involve any student where he was a substitute at," Booth said.
Hoffman's felony arraignment was held Wednesday in Henderson Justice Court.
Contact reporter Steven Slivka at sslivka@bouldercityreview.com or at 702-586-9401. Follow @StevenSlivka on Twitter.