Good witnesses vital to solving crimes
August 10, 2016 - 1:59 pm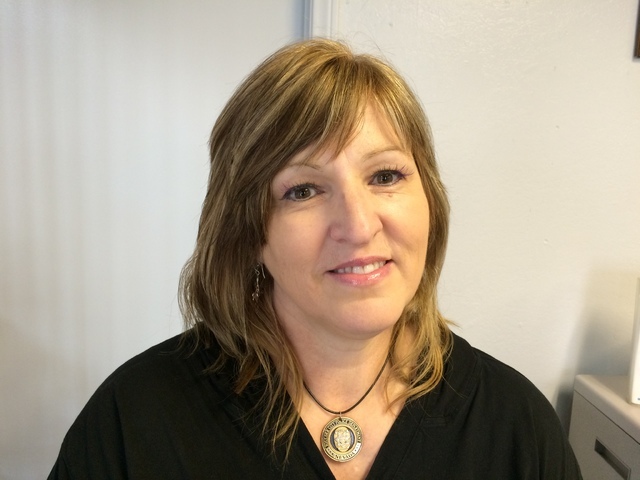 An important part of crime prevention is being a good witness. Crimes are often solved as a result of a partnership between the community and their police department.
This partnership is vital to keeping our community safe from criminals who look to take advantage of our citizens. Without this link between citizens and the police department, crimes may go unreported and unsolved.
Being a good witness means not placing yourself or others in danger. Remain calm enough to call the police (702-293- 9224, ext. 1) and provide critical information. Some people's instincts are to scare suspects away, chase after them or confront the suspects after seeing a crime occur. It's better not to confront or get involved in a conflict with the suspect.
The "urgent" but not emergency number is 311 in Boulder City.
When you call to report a crime in progress (911) the type of information that the dispatcher will likely ask you to supply might include the following: suspect — sex, race, height, weight, hair, facial features, clothing description and anything unusual about them; and vehicle — make, model, style, color, plate, any identifiable marks or unusual characteristics.
Pay attention to the direction the suspect or vehicle takes when leaving. Remember your safety first. Don't be afraid to call the police. Crime prevention is everyone's responsibility; with your help, we can keep our community safe.
July 28. Parking: Officers are requested for a problem caused by one vehicle parked too close for the other to open its door at 12:07 p.m. in the 1000 block of Nevada Way.
Civil: The caller wants to report that his car was stolen by his wife. He is now well versed in Nevada law regarding community property at 5:27 p.m. in the 1000 block of Arizona St.
Thought for the day: Sometimes you just have to say "Hmm."
July 29. DUI: The subject under the influence is combative and attempts an escape from custody at 12:22 a.m. in the area of U.S. Highway 93 near mile marker 10.
Temporary protective order violation: One party is having a little trouble defining no contact of any kind at 12:17 p.m. in the 700 block of Canyon Road.
Thought for the day: A temporary protective order is sometimes known as a 'no contact order' for a good reason.
July 30. Reckless: The caller is concerned about a vehicle driving on the sidewalk and crossing all the lanes at 10:33 a.m. in the area of Buchanan Boulevard and U.S. Highway 93.
Graffiti: The political views expressed in chalk on the surface of the roadway are a concern to one resident at 9:29 p.m. in the 1100 block of Olmo Way.
Thought for the day: I think I speak for all of us; it will sure be nice when this political rodeo is over.
July 31. Noise: The neighbor would like officers to speak to the contractor about the 5 a.m. start of the project today at 8:36 a.m. in the 600 block of Fifth Street.
Found property: A wallet was found and turned in that contains no identification at 7:24 p.m. in the 800 block of Nevada Way.
Thought for the day: The early bird should have sought a license instead of getting started so early.
Aug. 1. Civil: The caller states that a friend was allowed to stay a few days and the caller is worried about the disgruntled other half of the relationship at 12:10 a.m. in the 800 block of Avenue B.
Welfare check: Officers are called to check on an elderly female who is reported to be having air-conditioning problems at 2:43 p.m. in the 700 block of Elm Street.
Thought for the day: Small problems can turn deadly in this type of heat.
Aug. 2. Suspicious: A subject was warned about park hours after while waiting for a friend at 3:31 a.m. in the 1900 block of Buchanan Boulevard.
Fraud: A resident was concerned after receiving a thank you for a recent purchase of a vehicle that was never purchased at 10:38 a.m. in the 1000 block of Arizona Street.
Thought for the day: Keep a close eye on credit reports as an indication of suspicious activities.
Aug. 3. Burglary: The caller states several items were taken at 6:57 p.m. in the 600 block of Avenue I.
Accident: Officers were dispatched to an accident with the vehicle reportedly on its nose at 8 p.m. in the area of mile marker 49 on U.S. Highway 95.
Thought for the day: High-speed accidents on this section of road are often deadly.
Call of the week: Suspicious: The caller states an unknown female knocked on his door and ordered him to "leave the residence" because the President of the United States told her that she lives there now and he must leave. She is waiting in the front yard for him to vacate at 3:48 p.m. Aug. 3 in the 1100 block of Arapaho Way.
Tina Ransom is a dispatcher with Boulder City Police Department. She is coordinator of the Boulder City Citizen's Academy.