Walker's ethics hearing postponed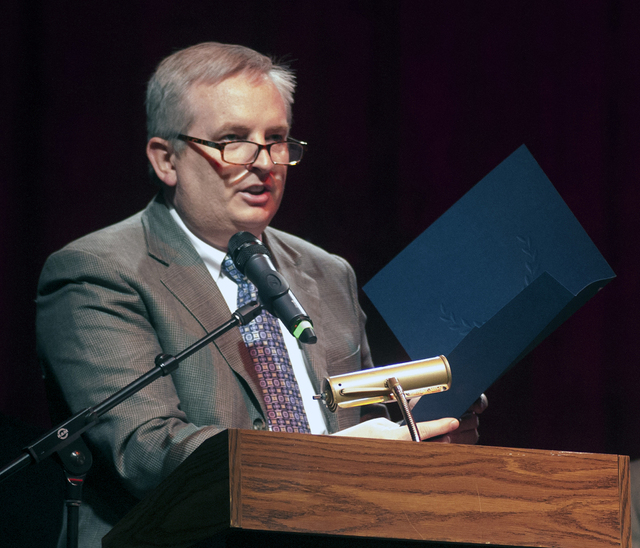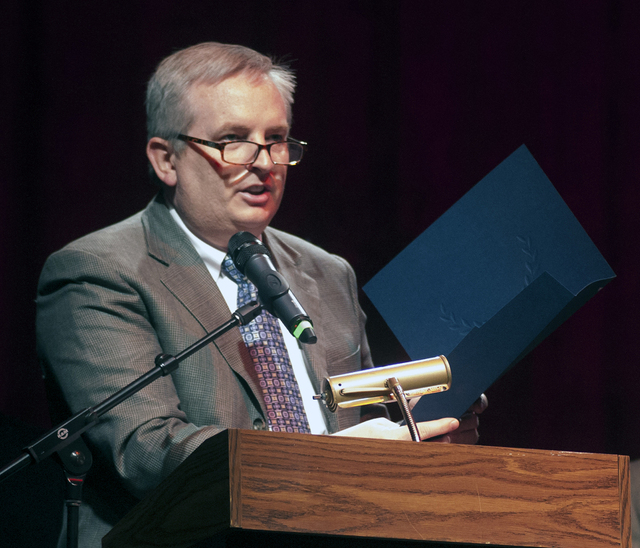 City Councilman Cam Walker's appearance before the Nevada Ethics Commission over allegations that he broke state law by voting on agenda items in which he had a financial interest has been postponed.
No new date has been set, and according to Executive Director of Ethics Caren Cafferata-Jenkins, there may not be a public hearing.
Cafferata-Jenkins said Walker's counsel and the commission have agreed on a stipulation that acknowledges Walker is facing a penalty. The stipulation will be reviewed by the commission, which will decide in a closed meeting if Walker willingly broke state ethics law for his own financial gain, she said.
Cafferata-Jenkins also said it would still be a violation if both parties agreed Walker nonwillingly voted in favor of his own personal gain, but no penalty would be enforced and a public hearing would no longer be needed.
Walker's hearing, which had been scheduled for Wednesday, was a result of a complaint filed against him by former Police Chief Thomas Finn in April 2013.
In June 2012, Walker voted on contractual amendment for the billion-dollar Korea Midland Power Co. solar facility to be built on leased city property. At the time Walker was director of business development for McCarthy Building Cos., one of Korea Midland's proposed contractors.
In April 2013, Finn sought an opinion from the Ethics Commission on Walker. Finn alleged that Walker violated five sections of the state's ethics in government law. One allegation was that Walker used his council position to grant unwarranted privileges for himself or a business entity in which he had a financial interest.
However, the panel only found enough evidence to forward one of Finn's allegations, that Walker violated the disclosure and abstention requirements.
"I'm hoping Mr. Walker is held accountable for his unethical behavior," Finn said earlier this month.
According to the commission's website, Finn filed the complaint on April 10, 2013. He was fired five days later.
"I believe that filing the complaint had something to do with my termination," he said. "But it's not revenge for me. In my opinion, he committed a violation."
Walker voted on the item after City Attorney Dave Olsen advised him that it would not be improper as long as he disclosed his relationship with McCarthy.
"There's no question I disclosed (that information)," Walker said. "I don't think I would've done anything differently. I was always taught if you don't follow advice of counsel, then you're personally liable."
Olsen said in hindsight, he'd still tell Walker to move forward with the vote, but under one condition.
"I would've had Cam contact the Ethics Commission before the vote," Olsen said. "But I believe I advised him correctly and now we let the chips fall where they may."
Olsen said Walker never contacted the Ethics Commission before voting, but said today's rules with the commission are different.
"Before, if you acted on the advice of legal counsel it was a safe harbor," Olsen said. "But if Cam had sought opinion from the Ethics Commission before and the results came back the same, I'd disagree (with them). I don't see the connection between this and Cam's vote."
Walker could face a penalty of as much as $5,000 if the commission finds he violated state ethics laws.