Preservation efforts recognized
April 23, 2014 - 12:50 pm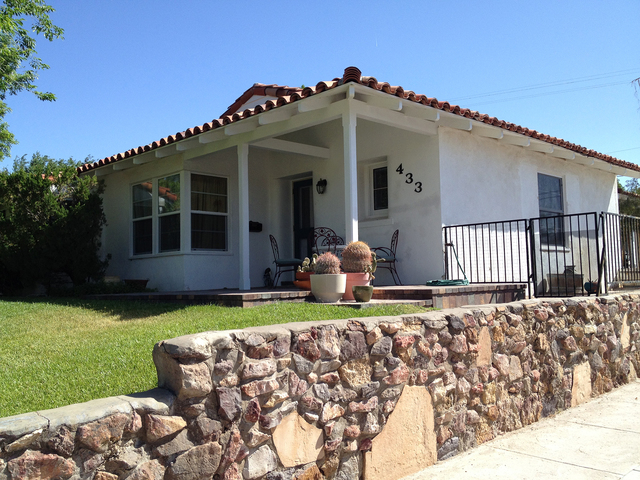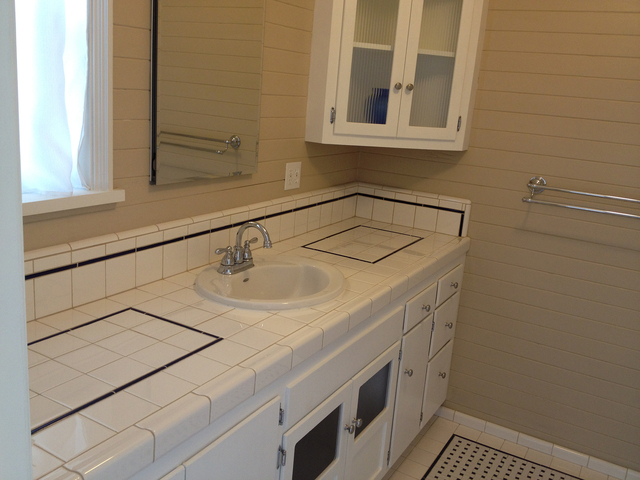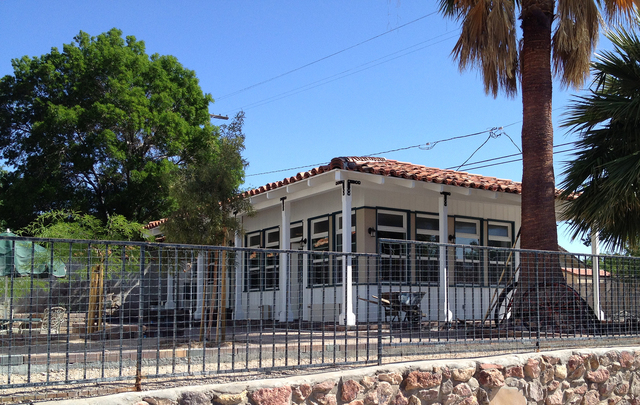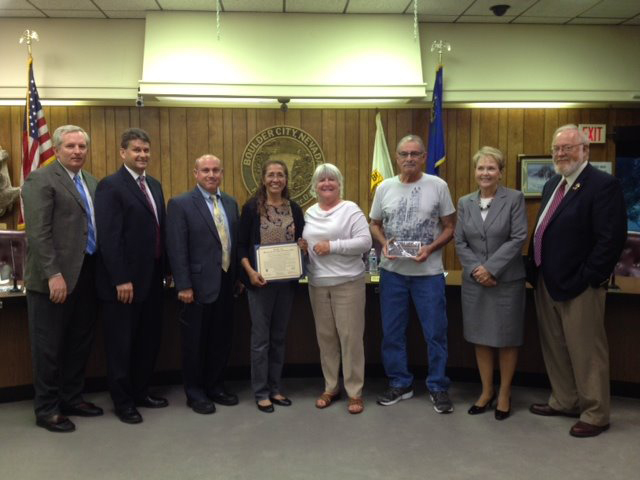 Victor Aceves wasn't trying to make major changes to his home on 433 Birch St. in Boulder City's Historical District.
The adjustments he made to his garage, which was originally a carport when the house was built for Hoover Dam workers in the 1930s, earned him and his wife, Gloria, the Boulder City Historic Preservation Award for 2014. The award was presented during Tuesday night's City Council meeting.
"We tried not to make major changes, but we wanted to emphasize the best parts," Victor Aceves said.
Keeping the Great Depression era in mind, Aceves micromanaged each detail of the garage to make it look as original as possible. From the bathroom tile and the pea green walls, to the replica wainscotting and crown moldings, Aceves said he did his best to depict his house the way houses on Birch Street once looked.
"I try to do things so they look the way they were," he said. "But detail takes time."
Since he couldn't find many of the original nooks and crannies in town, Aceves found a mill worker from his native Southern California who helped him model parts of the house and garage to look like they did in the 1930s.
Chris Frausto, chairman of the Boulder City Historic Preservation committee, said the committee drives through the Historical District every year and views potential-winning properties.
The key to winning, Frausto said, is modeling the house to look as original as it did when they were built nearly 80 years ago.
According to Frausto, the original homes in Boulder City had numerous windows for cross ventilation to cool the property down since there was no air conditioning. Aceves' decision to cater to the authenticity of needing extra windows helped win them the award.
"It's all about being true to the historic nature of our community," she said. "And they (the Aceves) really seemed to embrace the workmanship."
The committee considered three properties this year, but Aceves' stood out among the rest, in large part because of his meticulous craftsmanship.
"We could see the workmanship without even entering his property," she said. "He went through great measures, and we were all quite aware of his work."
Aceves, who spent 32 years working for the Los Angeles Department of Water and Power as an electrical mechanic, moved to Boulder City with his wife in 2010 from Apple Valley, Calif.
He's already restored one property in Apple Valley and another in the San Gabriel Valley. He said Boulder City will be his last stop. He hopes to have the entire property finished by Christmas.
"We've been working on this for four years, and we're not done yet," he said. "We're not experts at what to do, but we're experts on what not to do."